5 Unique Quilting Ideas with Free Patterns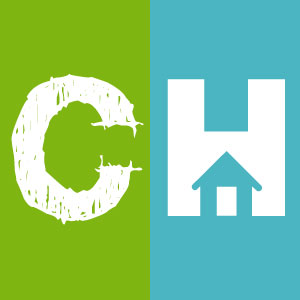 Crafty House
With your quilting knowhow and skill, you already make beautiful blankets, but that talent can also be used to make tons of other fun things. We've got a few creative ideas for crafting quilted items, which could make for great gifts, functional household items, or great ways to use excess fabric.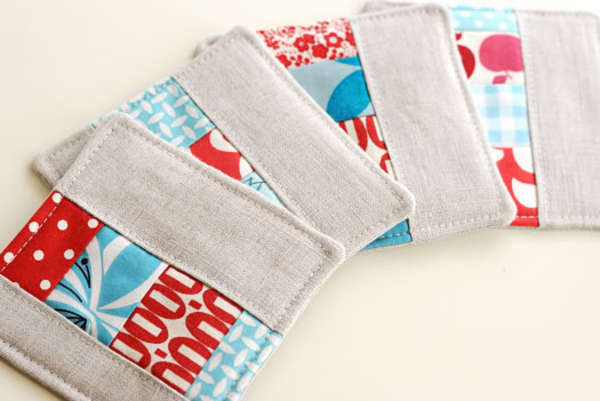 Photo credit: Craft Snob
Read below for a bit of inspiration!
Quilted Coasters (pictured above)This fun project is a great way to use up scrap fabric, and it's also a cute gift idea. Click here to see Fave Quilt's collection of a dozen different coaster ideas, from patchwork to applique to holiday themes. We like Craft Snob's tutorial on making these simple patchwork creations, which are actually great projects for beginners and equally fun for longtime quilters. If you have lots of little fabric pieces lying around, this is an ideal way to use them.

Click here to see the pattern.

Quilted Tote BagWe've seen quilted tote bags and purses in tons of different stores, and this accessory makes for a fun project for any quilter. There are tons of online patterns for quilted purses, but we've found one on Pursepatterns.com that is unique – a reversible tote bag that is patchwork on the outside but "rag bag" on the inside. These purses make for great gifts, and the reversible design is like two totes in one!Click here to see the pattern.
Quilted Yoga MatWhether you like yoga or want to make a fun gift for a yogi friend, a quilted yoga mat is a really fun project. There are several patterns out there just for a yoga mat bag, but we've found one from Art Threads that is just the yoga mat – complete with non-slip decals on one side so that the mat won't slide around on the floor. There are even handles so it wraps up and is easy to carry!Click here to see the tutorial.
Quilted Table RunnerAlways a pretty addition to any table, especially over the holidays, quilted table runners are another great project. You can make them versatile for any time of year with colorful fabric, or gear them toward a specific holiday or season with themed fabric. We've found a really cute quilted table runner that looks like a watermelon, which is absolutely perfect for the summer.

Click here to see the pattern.

Quilted PotholdersFun to make and very functional, quilted potholders are a very practical project for any home. There are so many creative and fun ways to craft these – we've seen shapes like squares, stars, and circles, as well as potholders shaped like cats and chickens. You could definitely find a way to personalize these as gifts, though always be sure they'll also serve their purpose as barriers between you and heat. We've found an easy-to-follow tutorial for making a quilted oven mitt that doubles as a potholder.

Click here to see the tutorial.
These are definitely not the only unique quilting ideas out there – ornaments, Christmas stockings, vests, and other patterns can be found online as well. Have fun with it!