Grab a jelly roll and get quilting with Jenny!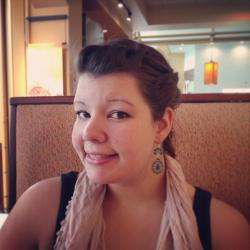 Jessica Griggs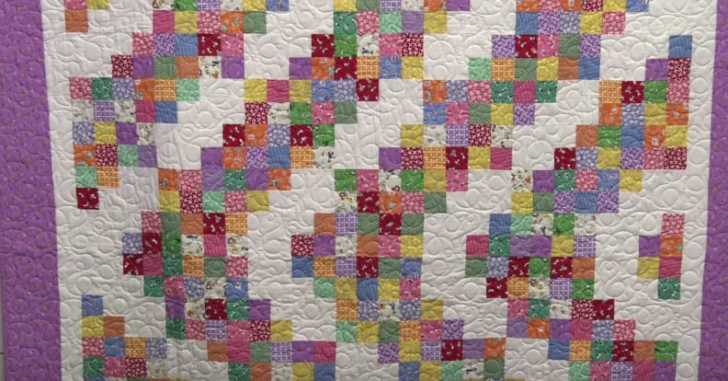 Isn't this quilt just stunning? I love the mix of colors for this eclectic, farmhouse look. I also love the overall design of this updated version of the quilt! The original, antique four patch quilt was more of a fields and furrows layout, but in this modern version, Jenny turned the design to the side and went for peaks and valleys.
This whole quilt is made up of 4 patch blocks, but don't worry! As always, Jenny has some helpful tips and tricks to show us a much easier way to construct the four patch.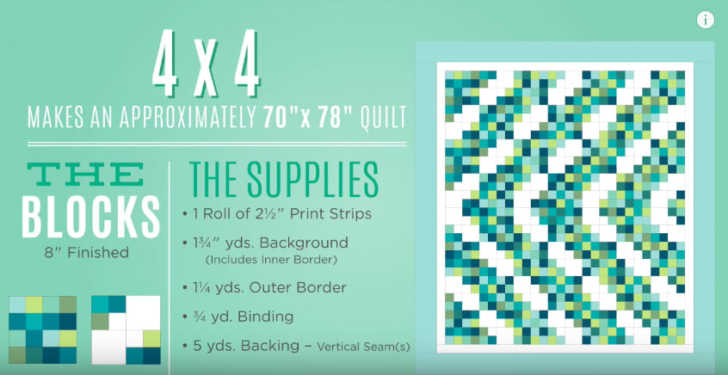 For this setup, simply take your jelly roll and sew together strips of 2. Then cut 5-inch squares, and sew those together. From there, just fold and cut, making sure the seams connecting the different sets of 2 are in the middle. And ta-da! You have quickly and easily completed a large batch of four patch blocks with just a few cuts.
From here, Jenny shows us how to construct the bigger blocks that make up the pattern. There are a few 16-patch blocks, as well as blocks with the contrasting background fabric. Go ahead and see how it all comes together in the video below! And don't forget to share photos of your completed quilt with us in the comments!