Your kitties deserve a lovely garden just like you do!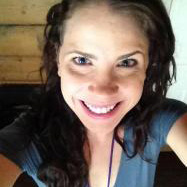 Katie Arnold
Step 1: Pick a space for your cat garden and enclose with chicken wire
This gives your kitties a safe place to play, rest and eat.
Step 2: Pick and Plant Cat Safe Plants
There are many plants toxic to cats, so make sure to do your research to protect those kitties! We used lots of herbs, flowers, grasses, and of course, catnip! Make sure to use organic potting soil!
Step 3: Include A Water Dish, Place to Sit & Shaded Areas
Your kitties will want to drink so make sure you provide a nice water bowl. Also be sure to include some shade for those extra sunny days and a comfortable place for them to sit. We would even suggest considering adding a litter box topped with a little soil.
Step 4: Decorate
This is where you get to have fun and really personalize the space!
For more ideas for your cat garden, check out this video from CraftyKittyCats!