Make sure you're getting the longest life out of your gardening tools with these great tips!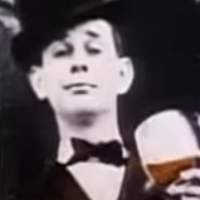 Chris Foster
If you're anything like us (and we know you are), then you too have a lot of gardening tools and equipment! With so many different tools that make gardening easier, it's not uncommon to suddenly feel like your garage has been taken over. Today we're sharing a few of our best tips on storing all these tools.
Out Of The Elements
We know how tempting it can be to leave your tools in the garden where you'll pick up tomorrow, but you won't get a great life out of them if they're constantly subjected to the elements. Bring those tools inside to a garage, shed, or other protected storage unit.
Tool Hanger
This is probably one of the most popular options. Clear some wall space in the garage or shed and hang your tools for easy access!
Shelves
Seriously, invest in shelving units! You'll be able to make better use of all your space and can neatly stack bags of extra potting soil, bug spray and your garden tool bag.
Garden Carryall
Speaking of that garden tool bag, if you don't have one, we can't stress enough how much you should get one. This will become your best friend as you move around the garden and have all of your small gadgets at easy access!
For another great storage idea, check out the below video on building a garden tool storage bin!
How do you store your gardening tools?