We don't want to cover our beautiful gardens in chemical-filled sprays either which is why we make our own!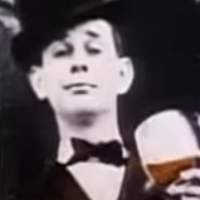 Chris Foster
We don't like spraying our precious gardens with chemical-filled sprays as much as you don't but what are we supposed to do when the bugs start attacking? Below you'll find three great homemade organic bug spray recipes that actually work! Keep the bugs away, protect those plants and keep the chemicals out of the picture!
Garlic-Mint Garden Insect Spray
As soon as you see the before and after pictures of Jami from An Oregon Cottage's basil plants, you'll be rushing to make this spray for your own plants! Check out the recipe here.
Hot Pepper Bug Spray
Save money on the expensive sprays you can find in stores by making your own with this homemade recipe from DIY Natural. Do yourselves a favor though and be sure to read their disclaimer! You don't want to deal with the post-pepper burns!
Baking Soda Fungicide Spray
One of our favorite things about this homemade bug spray recipe from Raised Urban Gardens is  that we always have the ingredients on hand in the kitchen. No need for an extra trip to the store, just grab your spray bottle, mix everything up and bugs be gone!
For even more tips on organic homemade bug sprays, check out this video from CupRockTV!
https://youtube.com/watch?v=tJGwOcv5LF8