This is perfect for those chilly evenings!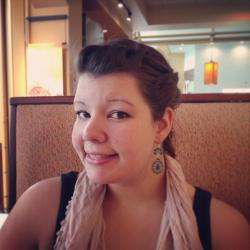 Jessica Griggs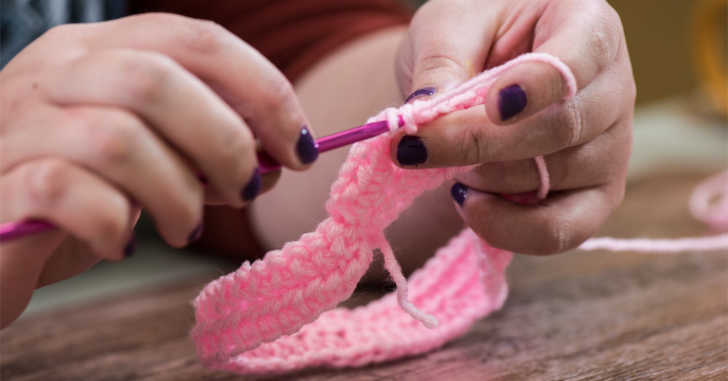 Everyone needs a quick project to work up during these cold winter months and what better project than an ear warmer?! Confession: I came up with this pattern while sitting on my couch one particularly chilly Sunday evening. I was cold, but the thermostat was so far away. My yarn and crochet hooks were within reaching distance (as per usual) so I quickly crocheted this ear warmer and put it on as soon as I was finished! Hey, I even saved a few bucks from not turning the heat up! Go ahead and check out the video below, and then get the free pattern beneath the video. Happy crocheting, friends, and stay warm out there!
20 Minute Crochet Ear Warmer
Round 1: Chain 44, slip stitch to first chain forming a circle. Be careful not to twist!
Round 2: Chain 1, half double crochet in every stitch around, slip stitch to the top of the first half double crochet stitch.
Round 3: Chain 1, single crochet in every stitch, back loops only. Slip stitch to the top of first single crochet.
Rounds 4, 6 & 8: Same as round 2.
Rounds 5 & 7: Same as round 3. Do not fasten off!!
Final touch: Chain 25, wrap around seam of ear warmer 3 times, slip stitch to top of first half double crochet, fasten off and weave in loose ends!