You better start collecting frames at the thrift store!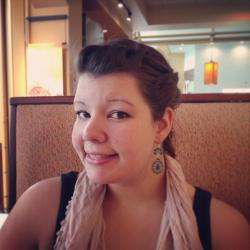 Jessica Griggs
There are so many uses for picture frames! I never knew just how valuable old picture frames were until I saw these amazing ideas. Sure, we've all seen the jewelry organizers and white boards made from reusing old frames, but have you ever seen a tiered herb drier? Or an entire door made from picture frames? I didn't think so. Check out this list below and get inspired to start collecting picture frames when you see them at the thrift store!
For more thrifty ideas, check out this consignment store chair makeover!
Tiered Tray
Amazing!! I love this idea, it brings a classy touch to such a versitile kitchen item. You can store fruit, veggies, or my personal favorite – cupcakes!
Charging Station
What?! Functional AND adorable? This is the ultimate craft. Even my husband would be on board!
Wall Vases
Herb Drying Rack

Here it is, the genius idea for an adorable herb drying rack. For all of you green thumbs out there who grow your own herbs, this is the DIY for you!