Check out these helpful storage and organization tips that will make this year (and next year) so much easier!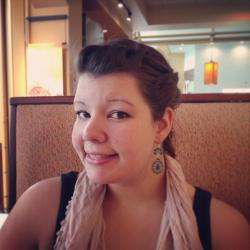 Jessica Griggs
I'll admit it – I'm one of those people who puts the tree and lights up before Thanksgiving. However, when it comes to putting the decorations away, I have a much harder time. So, if you're like me, and you find yourself a few weeks into January with all of your holiday decor still up, never fear! I've got some helpful storage and organization tips that will make this year (and next year) so much easier.
Easy Fake Tree Storage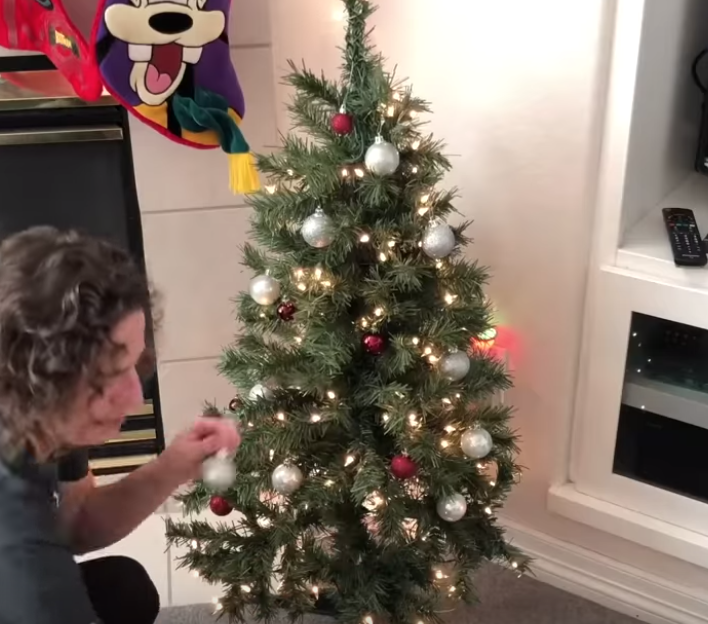 I love putting the ornaments and lights on the tree, but I don't like putting the dang thing together and separating every branch that seems to somehow mold together while in storage for the year. If you have the extra space in your house, you can simply cover the tree with a garbage bag and place it in the closet or basement. Smaller trees fit nicely in garbage bags, but if you have a large tree, simply wrap it in plastic wrap.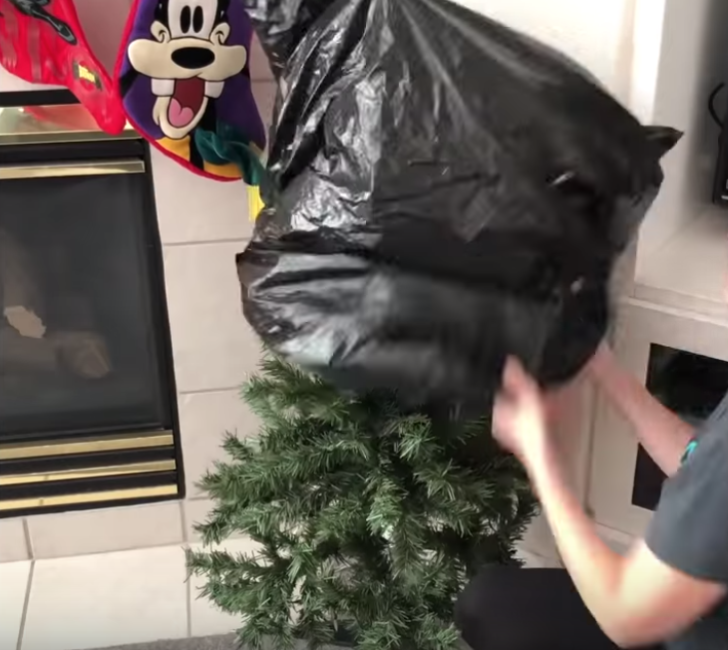 Fragile Ornament Storage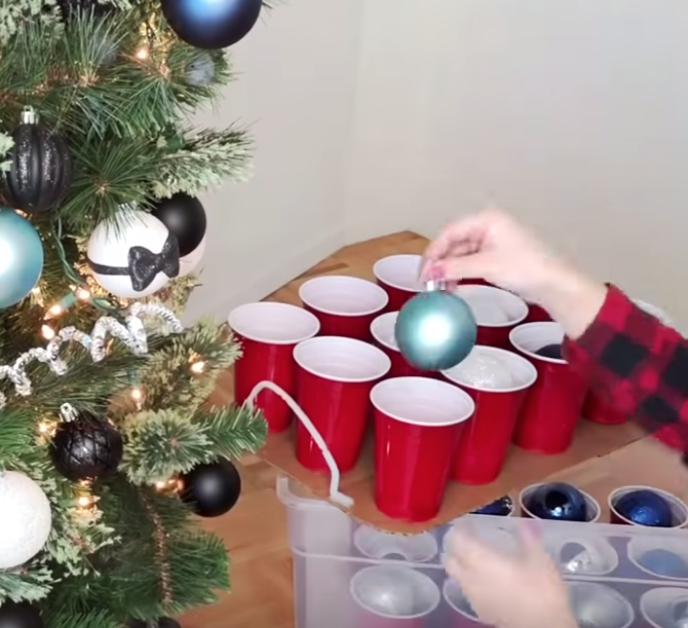 We've all been there; you grab the box of ornaments to decorate the tree, only to find a few (or all) of them scuffed up or broken. This is especially true if you have to haul the boxes upstairs or from a separate storage unit. This year, protect those ornaments! There are a few ways to do this. For larger ornaments, measure a piece of cardboard to the size of the box you normally use for storage. Then, hot glue plastic cups to the cardboard for extra padding and protection. For smaller ornaments, simply place them in an empty egg carton.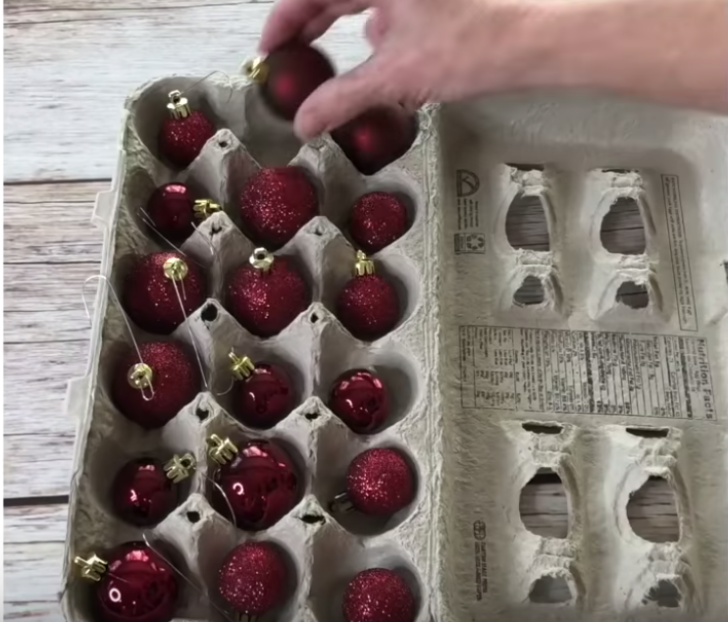 Wreath Storage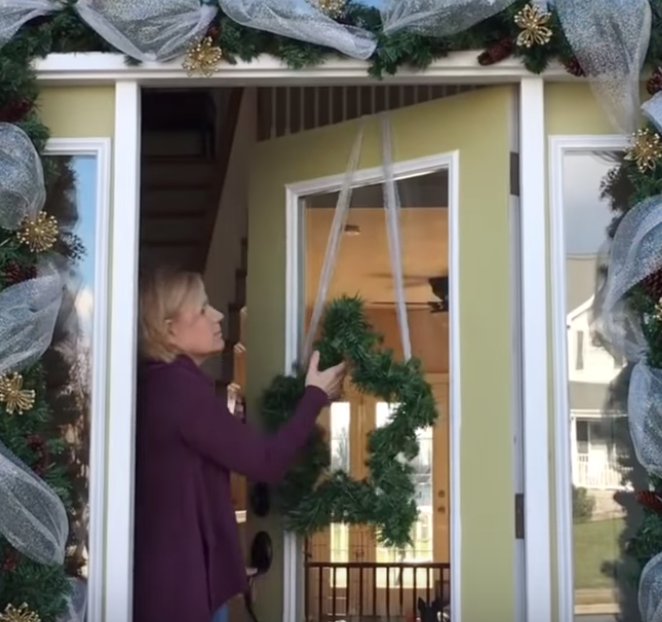 There's nothing quite as festive and welcoming as a wreath on your front door! But what do you do with these large decorations once the season is over? If your wreath is fake, then you can put it in a large shopping bag with handles and simply hang it up! This is perfect if you switch out wreaths for the season. Keep everything nice and organized and in the same spot year to year. Plus, this storage method helps keep the wreaths looking nice and not all mashed up.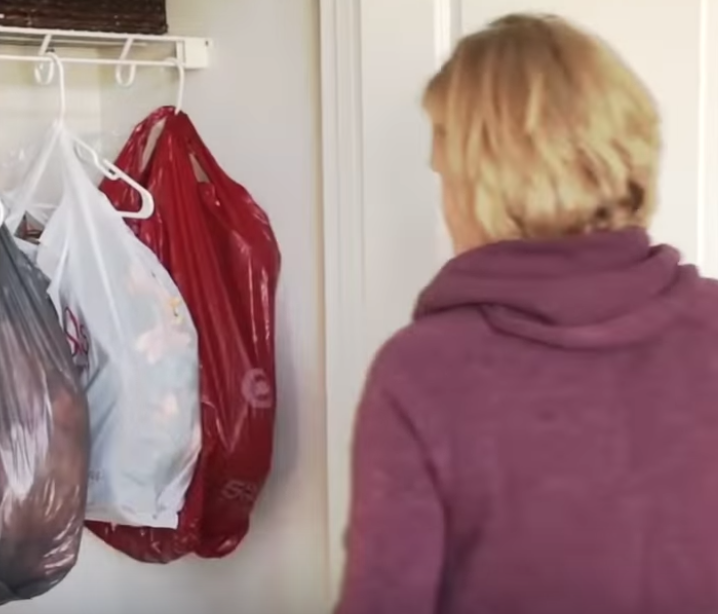 Gift Wrapping Storage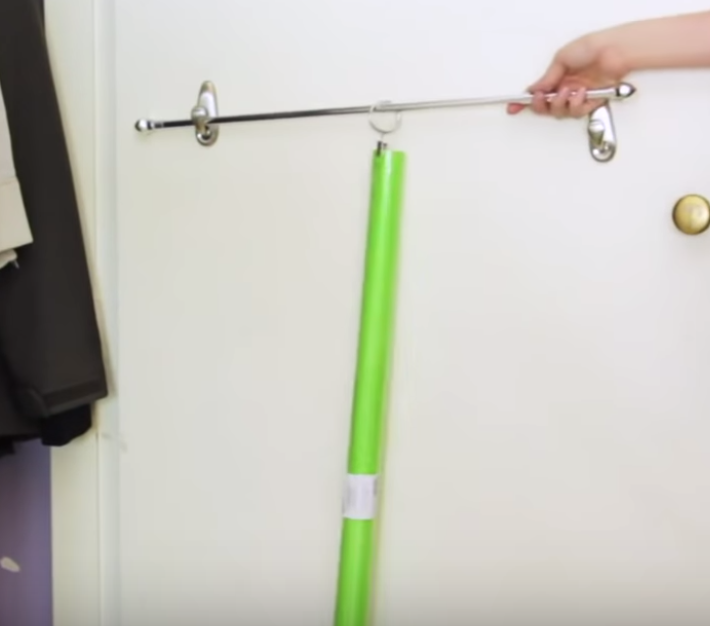 Typically when putting away the gift wrapping supplies for the season, I consider it a win if I can toss it all in the same bin and stuff it in the spare closet. Granted, this makes for a headache when I come back the next year to find tangled ribbon, torn paper, and wrinkled gift bags, but what can you do? Well, you can create this easy gift wrapping station! I always forget I use gift wrapping supplies at other times of the year too – birthdays, anniversaries, and other celebrations. All you need for this organizational hack are two command hooks and a tension rod, plus some clips for the items you want to hang. It's as simple as that!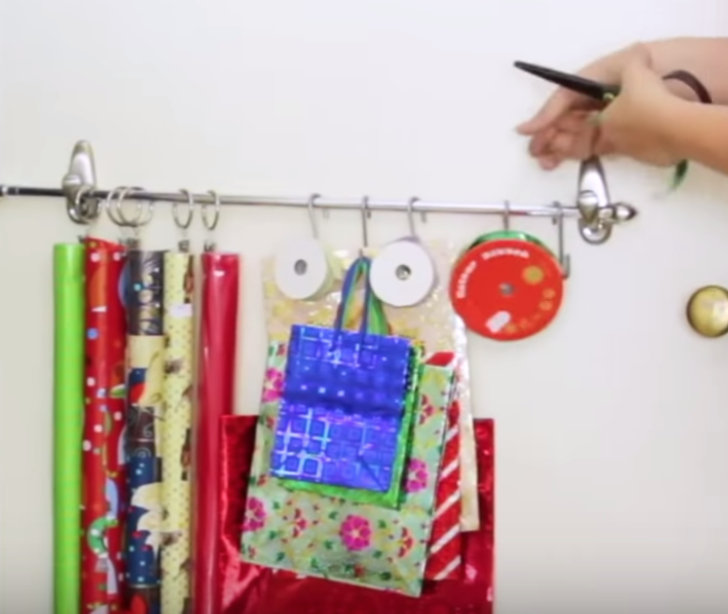 String Light Storage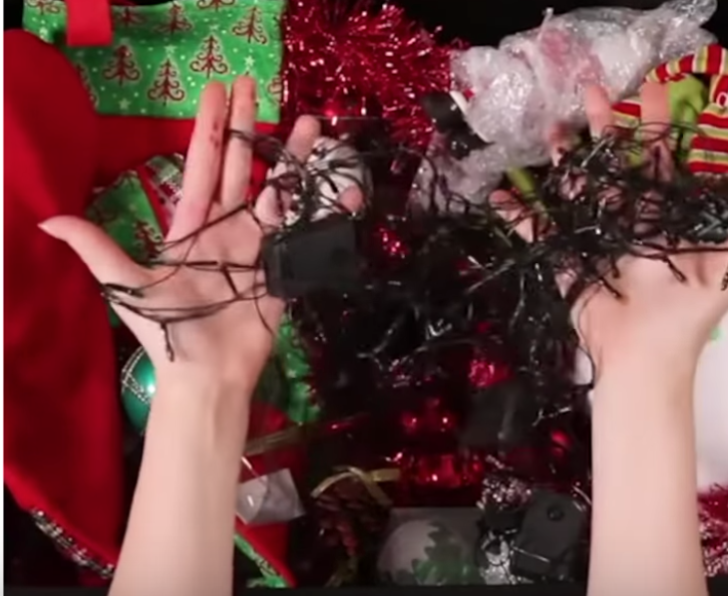 How is it possible that every single year, the lights get more and more tangled? Truly, string lights are a thorn in my side every year. If I didn't absolutely love Christmas lights and the soft, warm glow they give, I might not mess with the knotted strings at all! This year, however, I discovered an awesome trick – wrap your string lights around a hanger and secure with a binder clip. Brilliant! This is truly a game changer.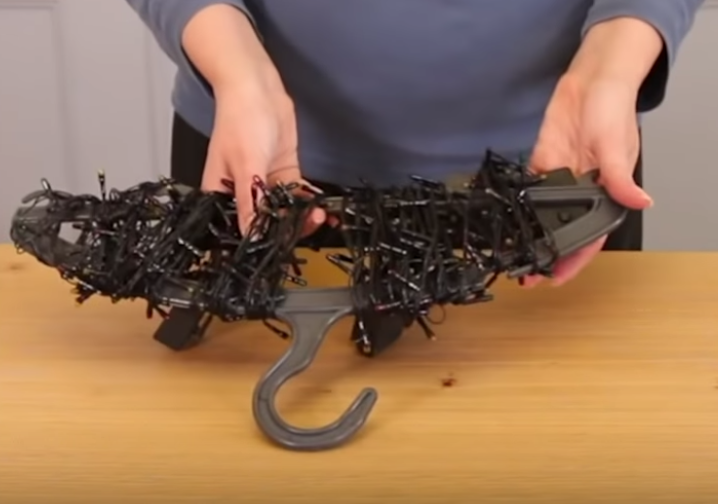 Get even more storage and organizational tips in the video below!