Give new life to old dishtowels!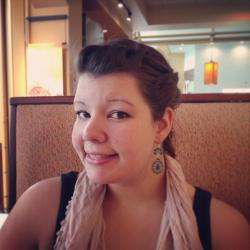 Jessica Griggs
I don't know about you, but I seem to collect dishtowels without even meaning to. Sometimes I see a really cute one at a little boutique shop, or there's a pack on sale at Target, or my mom gives me a stack of dish towels as a gift not even knowing the colors or theme of my kitchen so they end up being tossed in a random drawer and forgotten. (Sorry, mom!) No matter how you happen to come across your dishtowels, we've got some really clever and fun ideas to help you transform those babies!
Cute Picture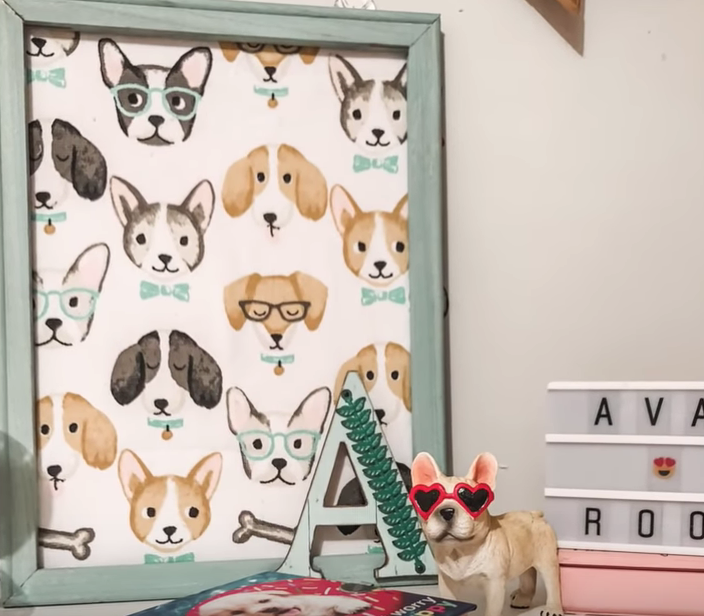 I love this idea! It's perfect for those boutique dishtowels that I never want to use because they are just too adorable or funny to risk getting them dirty. Maybe that's contributing to my accidental dishtowel collection…
Anyway, this project is super easy! Grab a wooden frame or a blank canvas. If you opt for the canvas (which is probably cheaper than the frame), go ahead and remove the actual canvas by prying open the staples with a screwdriver or another tool. Paint the frame, cut your towel to size, and staple it onto the frame. Depending on how you want to display your new artwork, you may need to hot glue on some small wooden dowels onto the bottom of the frame to help it sit upright.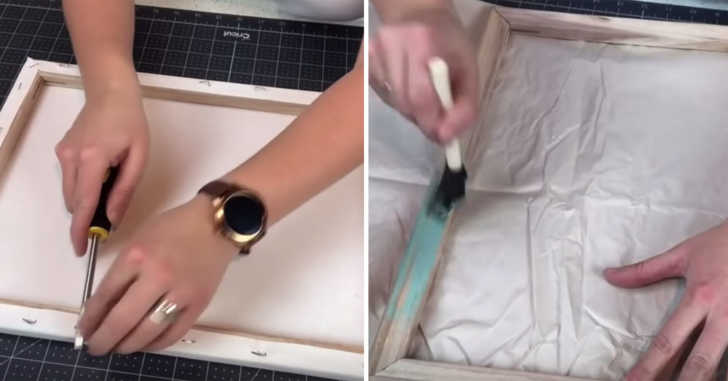 Bleach Makeover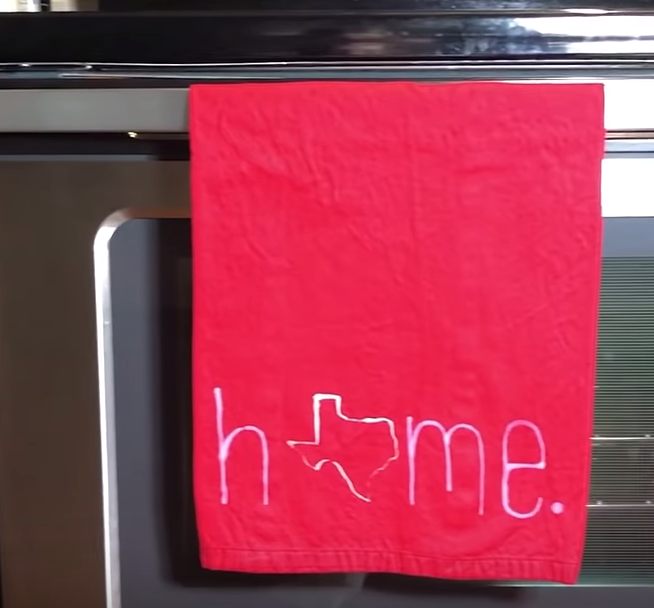 What a fun gift idea! This is one of the easiest projects on the list, which I love. Grab a dishtowel (maybe one your mother gifted you that you've never used), and get to writing or drawing your design with a bleach pen. You can use stencils or even cookie cutters to help you get the shapes and design you want.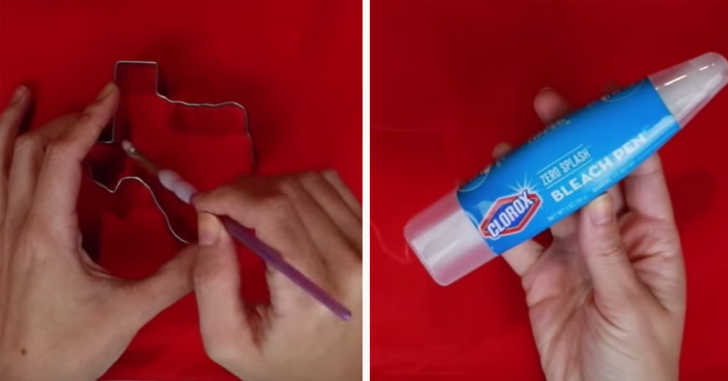 Tape Transformation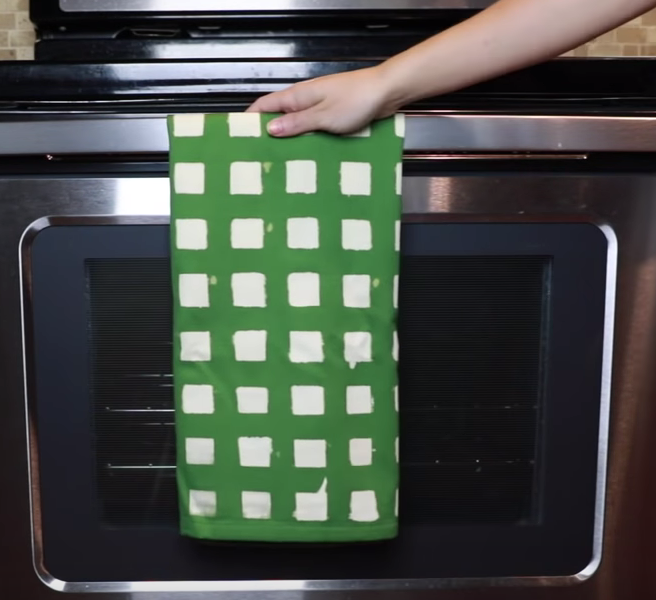 Here's another super easy towel transformation using bleach. Grab a solid color dishtowel and mark off sections with painter's tape. You can go with the grid look that you see here, or experiment with other kinds of designs. Just remember – any part not covered in tape will get bleached! Once you have your tape where you want it, pour a little bit of bleach into a small bowl and paint it on around the tape. Once it's dry, take the tape off and enjoy!
Pillows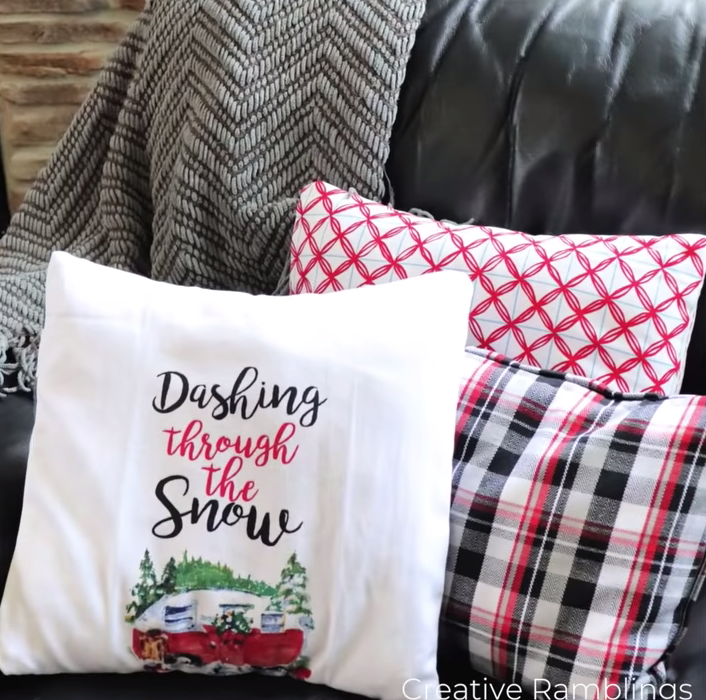 This is such a good idea! I love throw pillows, much to my husband's dismay, but goodness, they are so expensive! $20, $30, and even some I've seen for $60! This idea is much more cost efficient. You can pick up pillow inserts for super cheap – $15 for a four-pack at Walmart, or probably even cheaper on Amazon.
Next, grab two dishtowels, right sides facing together. Cut the towel that will be on the back of the pillow in half. Sew around all four sides and turn your pillowcase inside out. Slip it onto the pillow insert, and there you have it!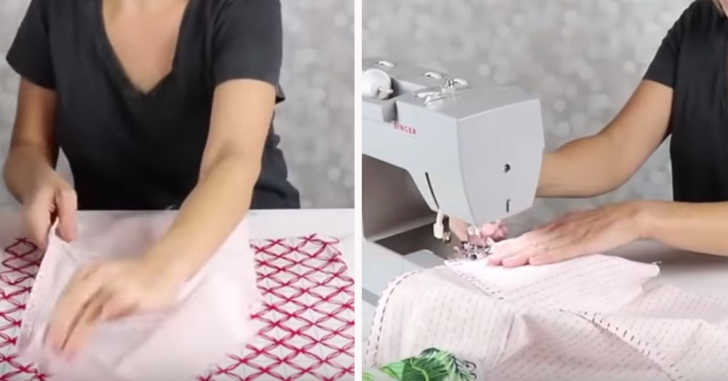 Painted Pineapple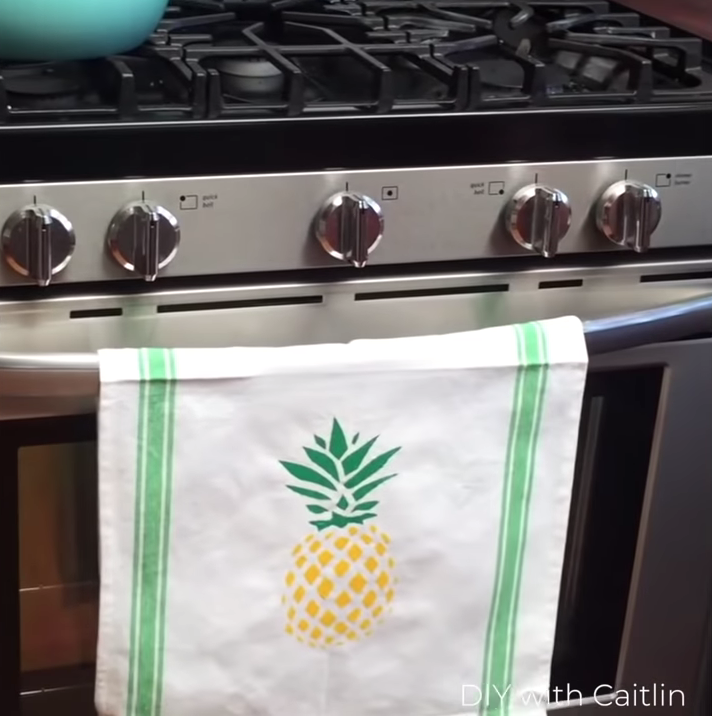 Here's another fun idea for transforming the look of your plain, boring dishtowels. Draw and cut out a pattern out of freezer paper. Tape onto the plain dishtowel, and paint however you want, using the paper like a stencil. Of course, you can choose a different design other than a pineapple, but I love the cute, tropical look.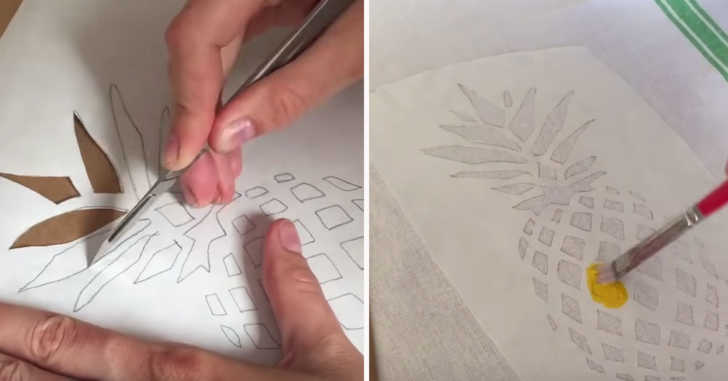 Check out the video below for even more ideas!