As they say, "One man's trash is another man's treasure."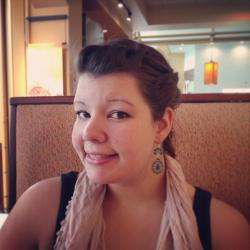 Jessica Griggs
I love seeing thrift store transformations! It's truly amazing to see the creative ways people repurpose or upgrade stuff that others look over and regard as trash. I suppose the old saying is true, one man's trash is another man's treasure. I've done a few thrift store upgrades, but I'm always looking for inspiration! One tip when going to the thrift store is to have a specific idea in mind. If you want to reupholster a chair, you know you're looking for a specific kind of chair. If you don't have a plan, you'll probably end up picking up a few things that you think you can probably do something with, but without any real inspiration, those items will likely end up stored in the garage until you take them back to the thrift store. Let's take a look at some of the creative ways people have upgraded their thrift store finds!
Funky Fur Chair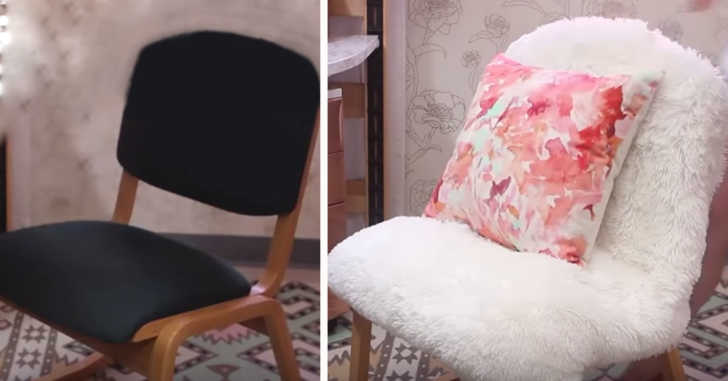 I love this fun and funky fur chair. It would make the perfect chair for sitting in front of the vanity, or it could just be a fun and cute accent piece in any room! This is a ridiculously easy DIY. Pick up a chair from the thrift store – the one used here looks like a chair from a waiting room. These can easily be found at thrift stores! Then simply grab a blanket, whether faux fur, fleece, or otherwise, and drape it over the chair. Turning the chair upside down, and secure the blanket in place with bobby pins. That's it! It might not be the sturdiest chair, but it's a cute accent piece.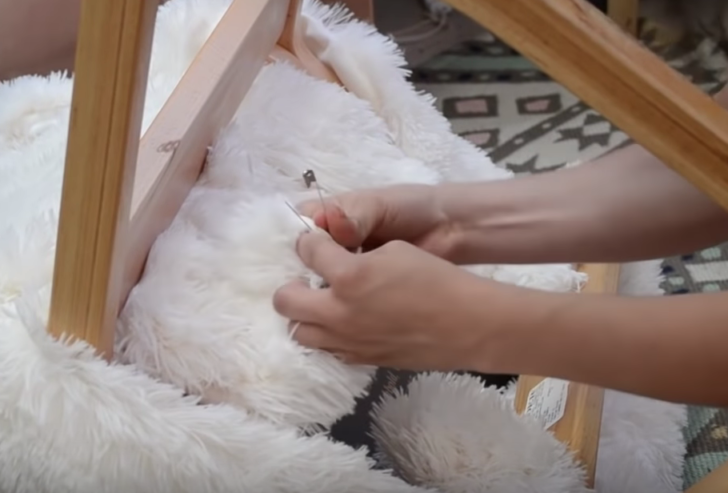 End table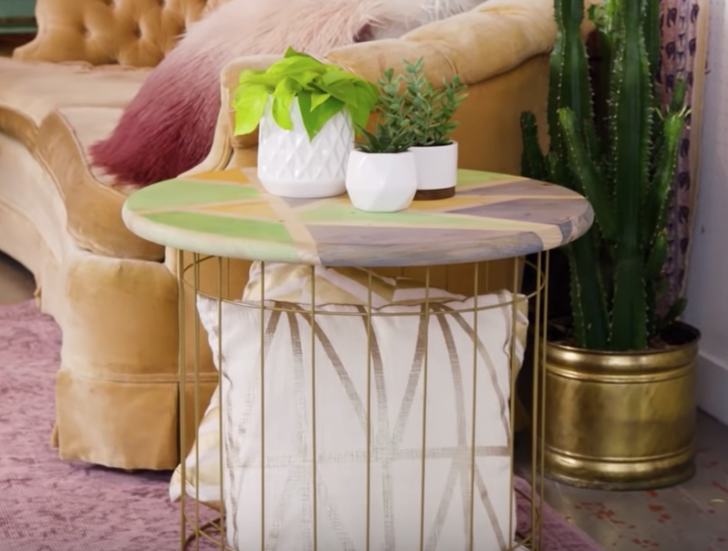 This is such an easy way to make your own end table. Grab a wire basket or wire trash can at the thrift store, then pick up a rounded pine circle at your local craft store. Decorate the top however you want, then place the wood on top of the wire basket! If you don't like the color of the basket, or it's not in good condition, clean it off, scrubbing the metal if necessary to get rid of rust. Then, simply spray paint the basket and cover it with a clear sealant.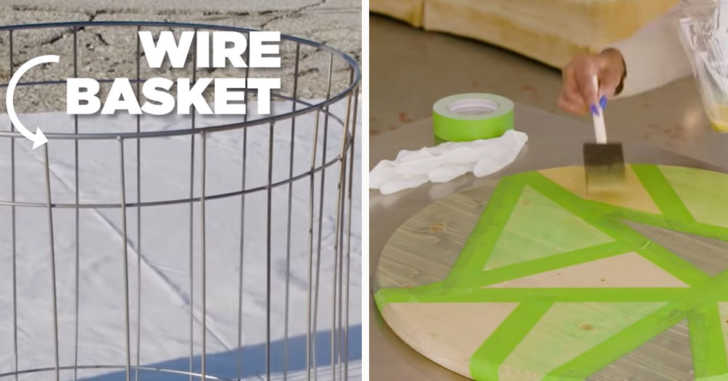 Wreath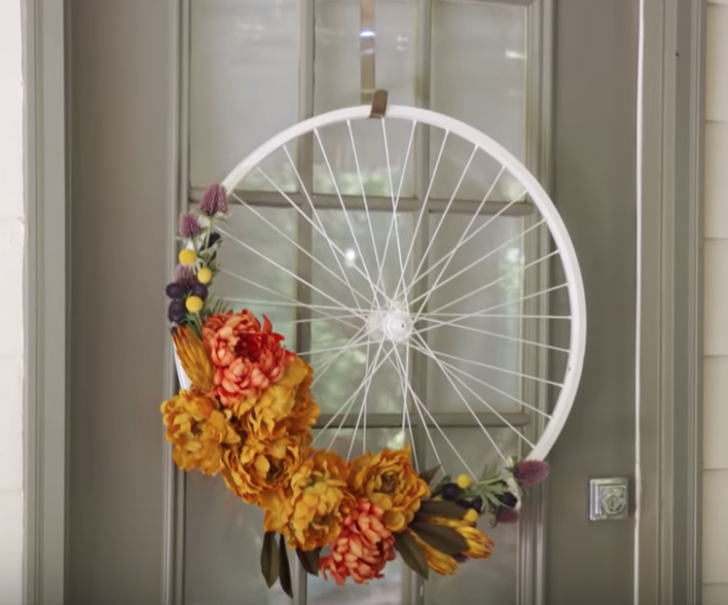 Looking for a ridiculously easy DIY wreath? We've got you covered. This is pretty much exactly what it looks like – an old tire rim, spray painted, with fake flowers woven into the spokes. You can decorate however you want, of course. Other ways to decorate include adding a wooden letter to make it a monogram wreath, making yarn pom poms and tying them to the wheel, or weaving yarn in and out of the spokes. Speaking of woven things…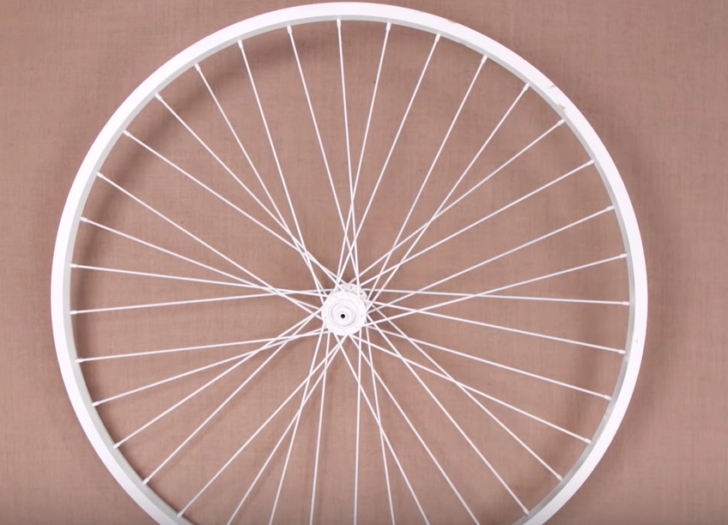 Retro Woven Chair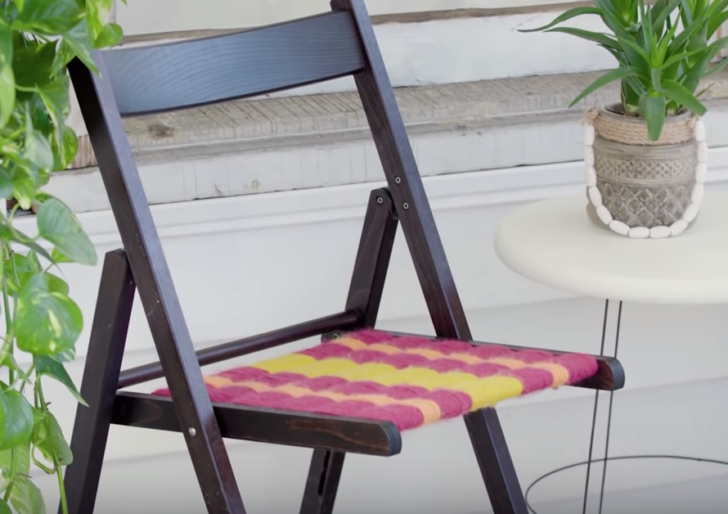 How cute is this retro woven chair? It is reminiscent of the decore popular in the 60s & 70s. I love it! Get an old wooden folding chair and some yarn. All you have to do is tie one end of the yarn to one of the wooden slats and the other end to a large knitting needle. Then, weave the needle and yarn in and out of the wooden slats, switching up the colors as you see fit. What a fun little project!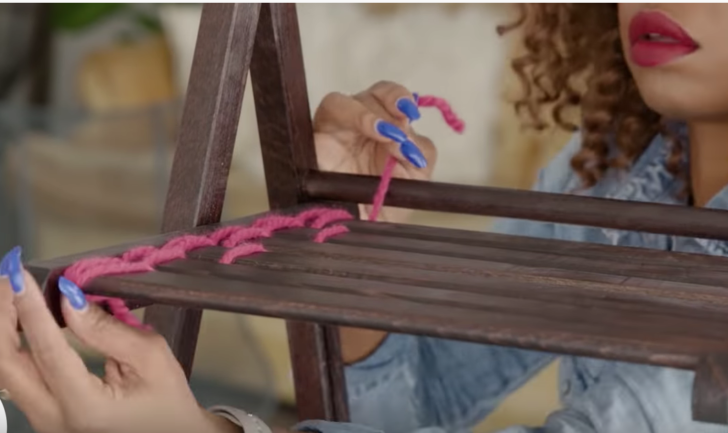 Vinyl Chair Makeover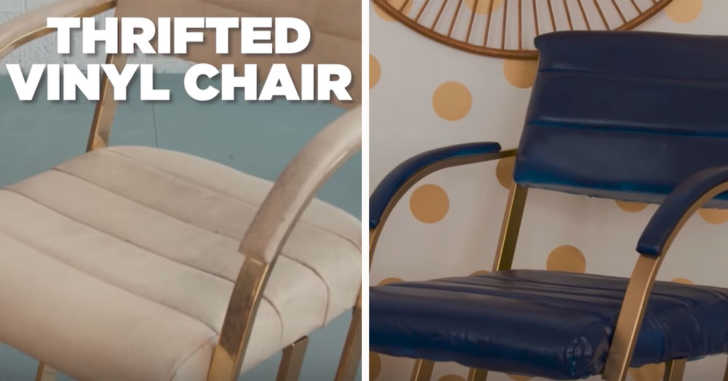 Dirty old vinyl chairs often get looked over, but they can have a second life after this transformation! This works for old office chairs too, if you have one on hand that needs some attention. Take the chair apart, making sure to keep track of all the little parts. Clean off the vinyl and the individual pieces, then wipe down with a damp cloth. Once everything is dry, spray paint the vinyl with vinyl spray paint. Finish off with a sealant. If the legs and other parts of the chair need attention, spray paint those as well in whatever color you see fit. I personally love the gold and navy blue combination they have going on here!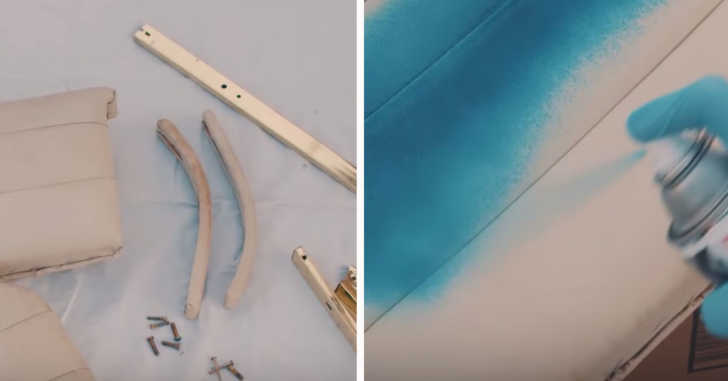 Check out even more thrift store transformations in the video below!