Get inspired to start your next project today!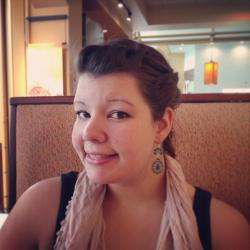 Jessica Griggs
Coloring Page Pillows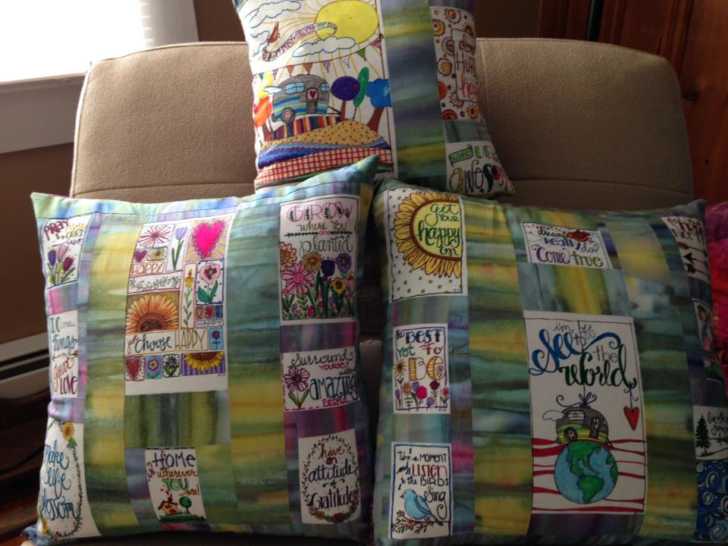 I love this idea! Quilter Laurie Anderson says she took coloring book pictures and colored them in with fabric markers before making them into pillows. This combines my two favorite hobbies!
Outdoor Quilt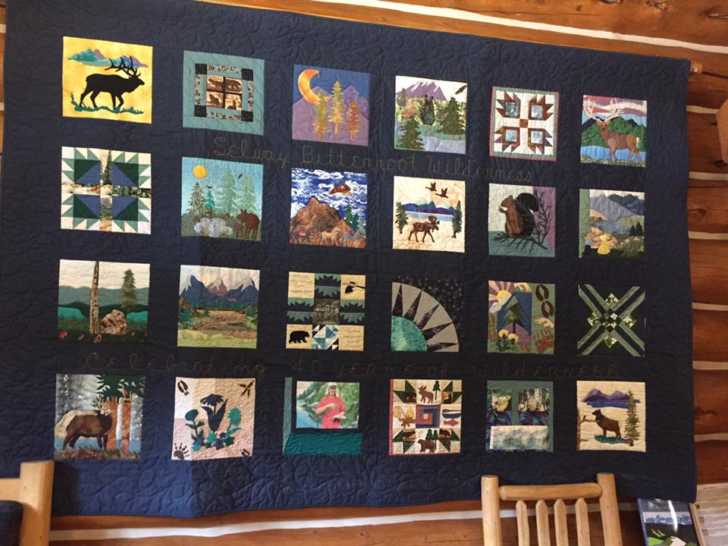 This photo was submitted by Misty White. She says it's not her work, but she saw this beauty hung up in the visitor center for Lolo Pass. We appreciate good quilting wherever we see it, thanks for sharing!
Scrappy Log Cabin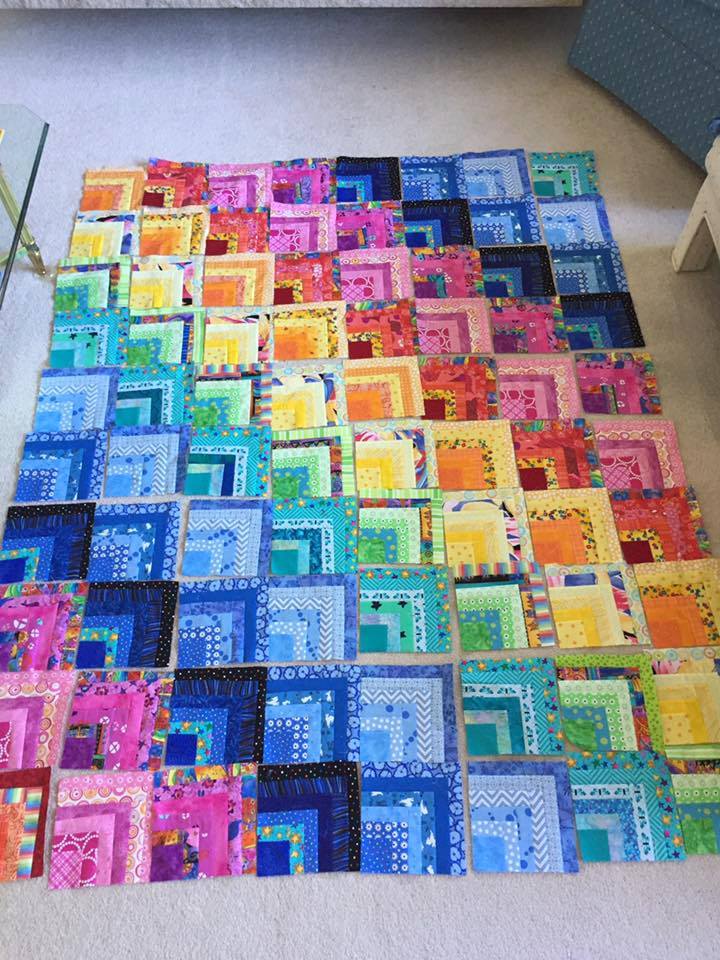 Vicky Mikesh shared this in progress photo of her scrappy log cabin blocks. She asked for advice on how to arrange the blocks, and everyone agreed – we love it just the way it is. Nice work, Vicky, can't wait to see the final product!
King Sized Triangle Half Squares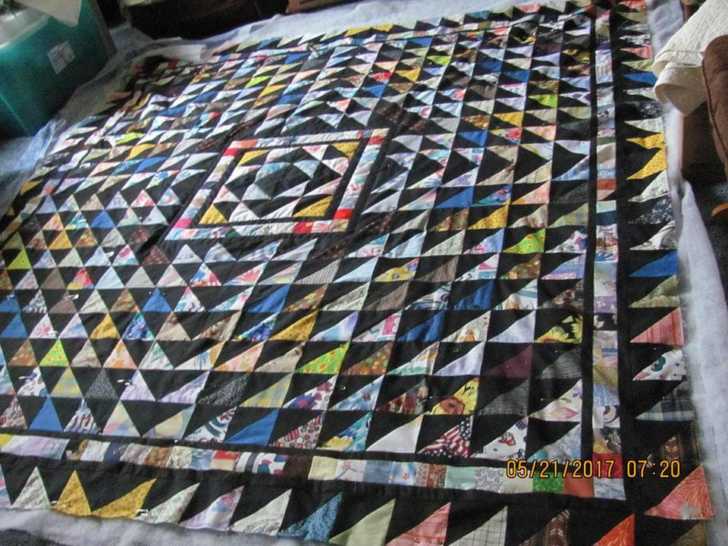 This beautiful quilt is from the talented Sherry Lien. She tells us it's her 3rd quilt in 6 months. I'm impressed! Thanks for sharing!
Splendid Sampler
Karen Kitto, this quilt is amazing. I can't imagine how long it took you to do all of this! You are an inspiration to us all!