Who knew there were so many ways to use this block?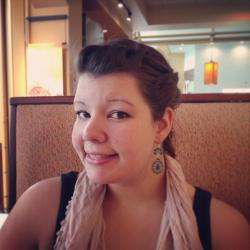 Jessica Griggs
Log Cabin Cat Blocks
Okay, this is just too adorable. I can't wait to find this pattern when I get home!
Sunshine And Showers Log Cabin
Wow! These bright colors and the open design makes for a cheery quilt, perfect for a new baby!
Ombre Forest Log Cabin
Wow, how beautiful is this quilt? I love the transition from green to trees, and then pink to blue. I could look at this quilt all day!
Seriously Orange Log Cabin
Oh my goodness. Think of the time and energy that went into designing and piecing this quilt together! Amazing. As you can see, the result was totally worth all of the effort. Simply gorgeous!
Rectangle Quilt Log
How unique! I love the square design of this quilt! The placing of the black and white fabric almost looks like a lace boarder. How clever!
What have you been working on lately? Share photos of your latest project wiht us in the comments below!