Who knew there were so many ways to use this block?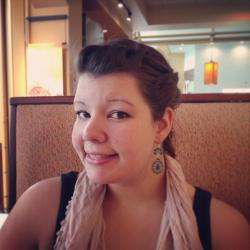 Jessica Griggs
Have you ever made a log cabin quilt before? You'll want to after looking at these gorgeous quilts! Traditionally, log cabin blocks are designed with a dark half and a light half, with the division running diagonally up the block. Jelly rolls make these blocks super simple to design and piece together. Go ahead and see the just a few of the endless number of ways to use this versatile quilt block! Don't forget to share photos of your current project with us in the comments below!
Curvy Log Cabin
Wow! I love the spin on this traditonal block! Doesn't this remind you of those little pinwheels? Gorgeous!
Log Cabin Star
Absolutely breath taking! The contrasts in color and weight are stunning, let alone the design. Amazing!
Chevron Log Cabin
I love all things chevron, and this quilt is no exception. These colors are beautiful!
Vintage Log Cabin Quilt
There's nothing wrong with a classic – and this quilt just proves it! This is one of the many reasons I love quilting – one block, so many possibilities!
Minimal Log Cabin
Isn't it amazing what a change of color makes? This classic quilt pattern and block gets a whole new vibe using striking colors like black, white, and red.