I love being able to recycle and reuse things in my crafts as much as possible!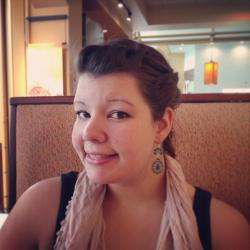 Jessica Griggs
Smaller Wall Art
Now this size is a little more my style. Can it be completed in an afternoon? Perfect. Sign me up.
Dresser Drawers
Woah! Now this is being frugal. I don't know if I'd trust these drawers to hold much, but they sure would make a statement piece for any room!
Magazine Flowers
How cute is this project? After making those dresser drawers, it'll be nice to have a small project to look forward to!
Woven Basket
Here is another example of a cool basket made from magazines and newspapers. This one looks a little less complicated and time-consuming as the first one. Love it!