All of these use common household items!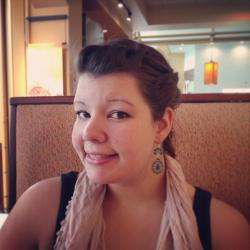 Jessica Griggs
As we enter another week of staying inside, it can be easy to get caught up in the negative feelings and news stories surrounding us. Pile on isolation and general anxiety about the state of the world, and you have the recipe for a complete meltdown! During times like these, a little distraction might be just what you need. I've gathered up some crafts you and your family can do at home with stuff you likely already have on hand. Let's take a look!
Napkin Coasters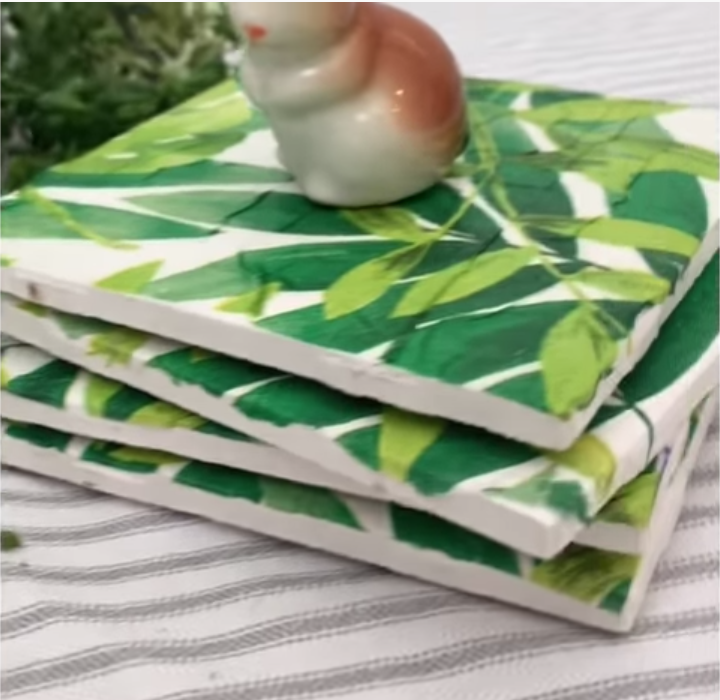 I don't know about you, but I remember growing up with a multitude of decorative paper napkins. My mother was, and still is, a collector of pretty, printed napkins. She has drawers full of them, and while she does use them for when guests come over or for a special family occasion, she always has extras. All of that to say, if you have some decorative napkins lying around, now is the time to use them!
For this project, you'll need tiles, napkins, and Mod Podge. First, trace and cut out a section of the napkin that will fit the tile. Then, cover the tile with Mod Podge and arrange the napkin on top, carefully smoothing it out. Finally, apply another coat of Mod Podge and then let dry!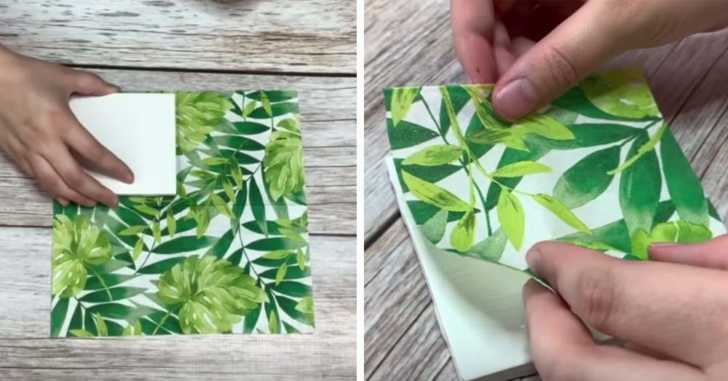 Wine Rack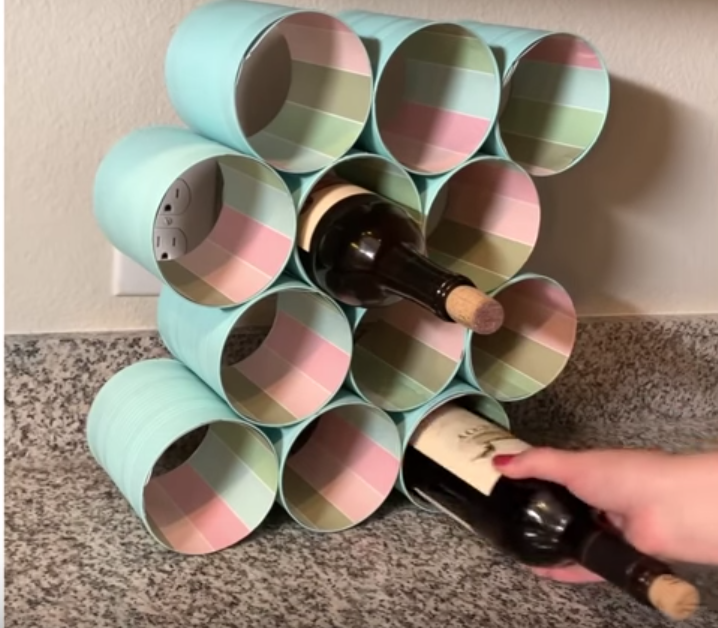 Who doesn't need a wine rack?! Especially during these trying times, am I right? While you're emptying out your pantry of canned goods, go ahead and save the bigger cans. Strip off the label, remove the top and bottom with a can opener, and clean them out. Then, paint the outside of your cans and cover the inside with scrapbook paper (or another layer of paint, depending on supplies on hand and personal preference). Once the cans are dry, use hot glue to stick them together and form your wine rack!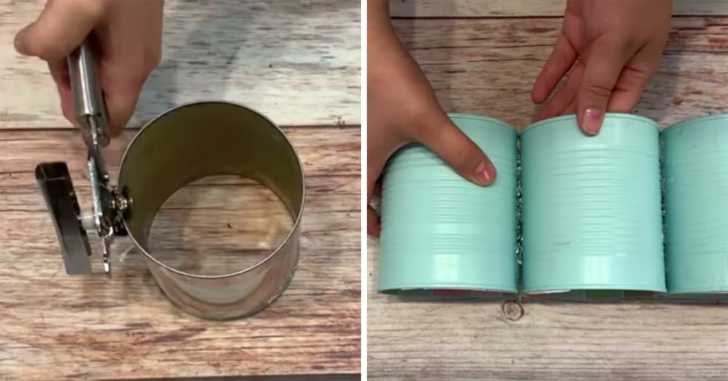 Inspirational Sign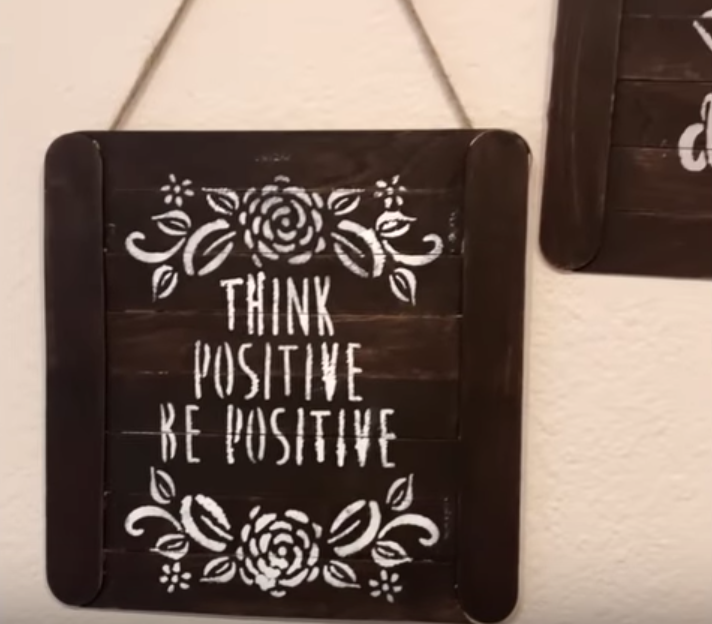 I always appreciate a pretty, decorative sign with a motivational quote, but I appreciate them even more nowadays! Grab some popsicle sticks and line them up, attaching them with two large sticks on the side. Stain or spray paint the popsicle sticks and then grab a stencil and paint it right onto the wood. You could also free-hand this, or let the kids go crazy on their new canvas!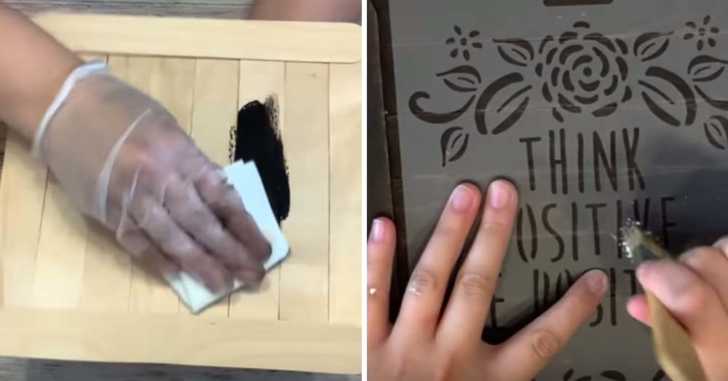 Flower Ice Bowl
Maybe you had to cancel get-togethers or potlucks during this time of staying inside, but that doesn't mean you can't still entertain and throw a fun dinner party for your family right at home! Here's one fun way to serve snacks – make a flower ice bowl! Place a rock (or another heavy object) into a small bowl and stack it inside of a larger bowl. Place flower petals or other decorative items along the outside of the smaller bowl, and then fill with water. Make sure the smaller bowl is floating slightly in the water, so the end product will have a bottom and not just be a tube. Freeze for a few hours, until you're ready to use, and then have fun serving up all kinds of things out on the picnic table!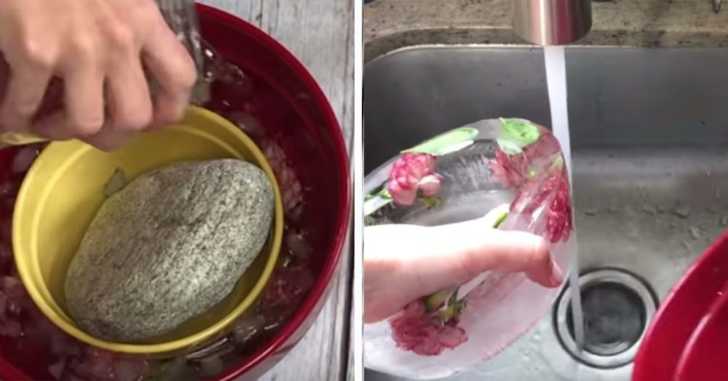 Feather Pillow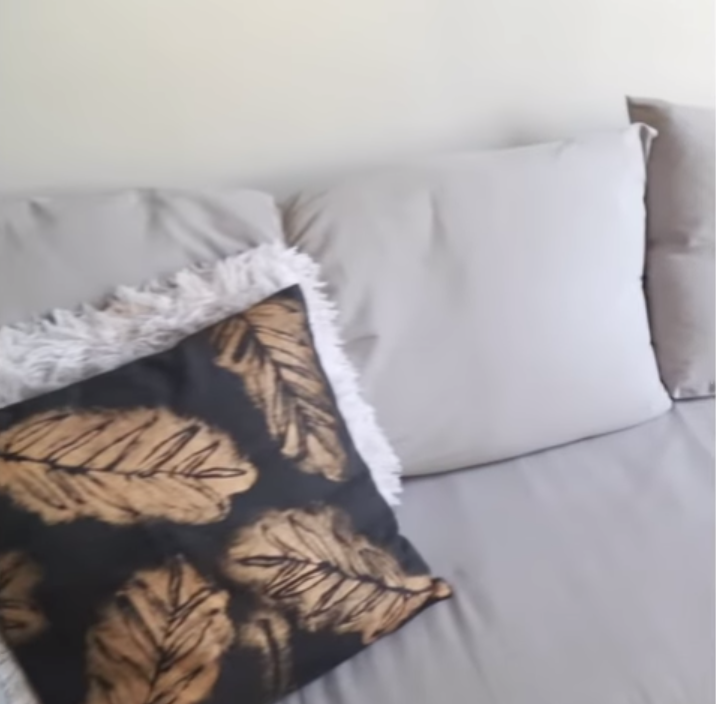 This one is my personal favorite. Grab some parchment paper and a hot glue gun. Draw your favorite shape or print out a fun design and trace over it with the hot glue gun. Take a scrap piece of fabric or an old pillow in need of a makeover, and lay the hot glue shapes on top. Blot on paint with a sponge and let dry. Sew a quick pillow out of the fabric or make an apron or dish towel. The sky is the limit with this fun DIY!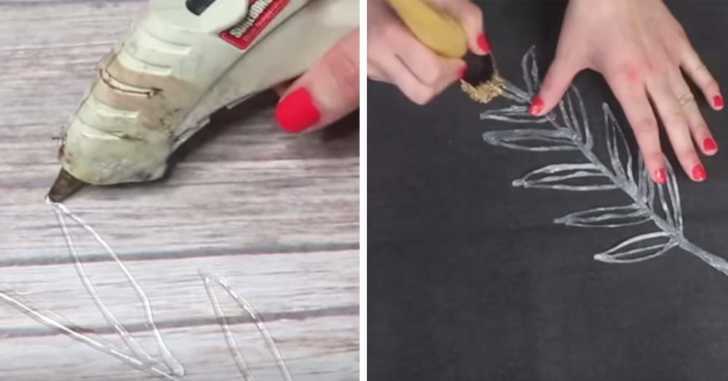 Check out even more ideas in the video below!