Here are a few of our favorite penny pinching ideas to add a little festive fall fun to your home, without breaking the bank!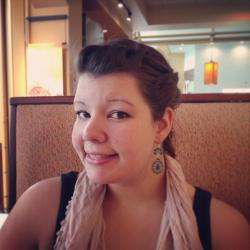 Jessica Griggs
Candle Holder Upgrade
What a simple idea! Grab up some cheap candle holders from a thrift store, or the dollar store, pick up a few stick out in the yard, and hot glue around!
Gold Leaf Napkin Holders
Another cute idea using the elements in your own backyard! For an extra protective layer, spray some Krylon gloss over the leaves, and save them for next year!
Pallet Wall Decor
Sometimes pallets can be hard to come by, but if you have a stash or a secret source, this festive decoration will come together in no time! Even I can stencil on a few letters!
Fall Wall
More adorable wall art! With some scrapbook paper and some thrift store painting that needs a makeover, this cheap and cute craft can be yours!