I've never thought about using marshmallows like this before!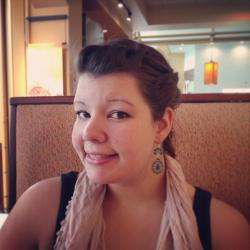 Jessica Griggs
Egg Replacement
Great idea! I'm always looking for ways to trim off calories, even in my desserts! Hey, life's all about balance, right? No eggs = extra frosting!
Check Your Eggs!
Speaking of eggs… if you have to use them in your recipes, make sure they are fresh! A floating egg is no longer safe to eat. I definitely have a few eggs I need to check when I get home!
A Clever Way To Use Tongs
What a great way to get every last drop of juice from a lemon! I would never have thought about using my kitchen tongs this way. Love it!
Keep Brown Sugar Fresh
This is amazing. I've never seen this before, but I'm definitely trying it out when I get home! I hate when the brown sugar gets hard and clumpy. That'll be a thing of the past!