Low-Cost DIY Wall Art Anyone Can Make at Home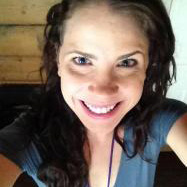 Katie Arnold
5. String Art
Attach nails to a board to serve as the border of a design. Then run a continuous piece of string among the nails in a pattern to form a stylized portrait. Think of your favorite logos, letters, geometric shapes or an abstract map.
6. Button Tree
Choose whatever size canvas you wish and paint a basic tree with branches. Instead of leaves at the ends of branches, glue buttons for a burst of color on your wall.
7. Scallop
Scallop wall art uses circles or semicircles cut from colored paper to make a pattern on top of a second piece of paper, paper board or cardboard. Overlay another design on your scallops, such as your favorite animal, a name, or a photo of your house. The possibilities are endless.
8. Thumb Tacks
Colored thumb tacks make fantastic patterns in cork board or wood. Mix and match plastic, brass or clear thumb tacks to achieve the desired effect, whether you want to spell out words, lay out some fancy shapes or create an elaborate portrait.