If you think you can guess what these old timey objects are, then have a look.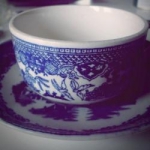 Rose Heichelbech
This unusual cap is an early, handmade version of a swim cap. The channels and stitching are machine-sewn and then filed with sand. It was popular in the 1920s to model swim caps after the popular aviatrix, but modern rubber materials were hard to come by for the home sewer. Since sandbags block water, it was a logical idea, leaving the wearer free to choose her fabric design (instead of black or yellow rubber).
See if you can guess the next one!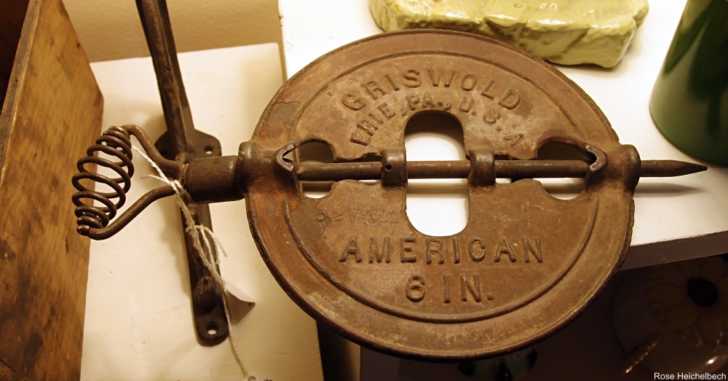 3) This iron piece has stamping on both sides. The iron plate swivels along an iron post, which has a spiraled end. Do you have any clue?
What is it? Click the next button to find the answer!