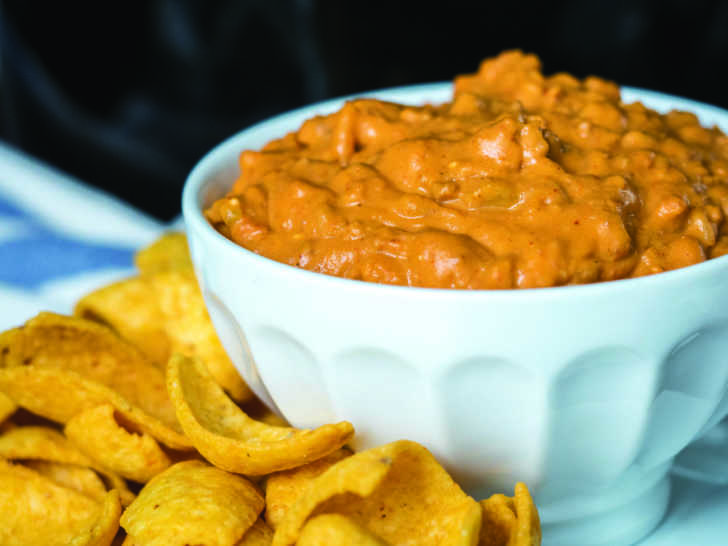 You may think bean dip is one of those recipes that's pretty basic and that there's no special nuance to it…but you'd be wrong. Totally wrong. Bean dip is a dish that, yes, can be pretty basic, but if you've got our special combo of six ingredients, then you can have bean dip that far surpasses the others – it's in a league of its own, if you will.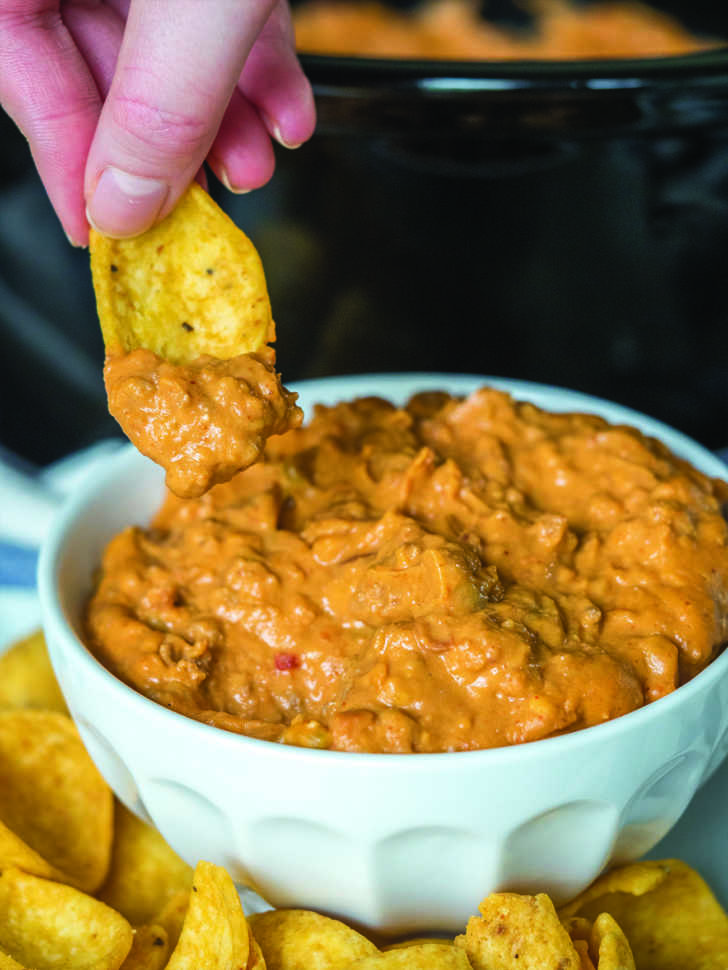 The necessary ingredients are as follows: ground beef, beans, velveeta (no arguments, it's essential), cream cheese, taco seasoning and salsa. Together, they make a rich, creamy, flavorful dip that will have everyone raving. Now, looking at the ingredients, we can understand some confusion or disagreement with the use of velveeta, but it really is necessary here. Velveeta melts more smoothly than others cheeses (excluding cream cheese, since that's a wonderful cheese that brings perfection to everything it's in) and will help the bean dip from developing a gritty texture that can be caused by unevenly melted cheese.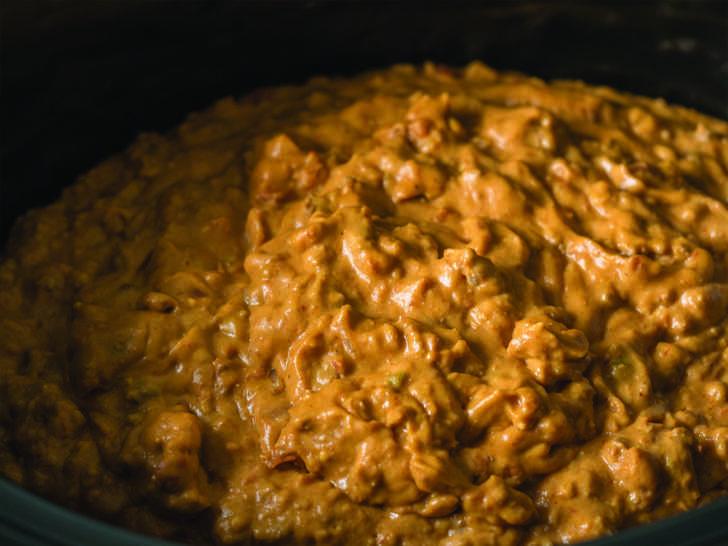 The other things that's so great about this dish is the fact that there's beef in it! This adds flavor and heartiness to the dish, making it the best thing to serve at a game day party or potluck. It's easy to make and won't leave people feeling hungry later: win-win! We can't get enough of this stuff and we have a feeling you be able to either…it's that good!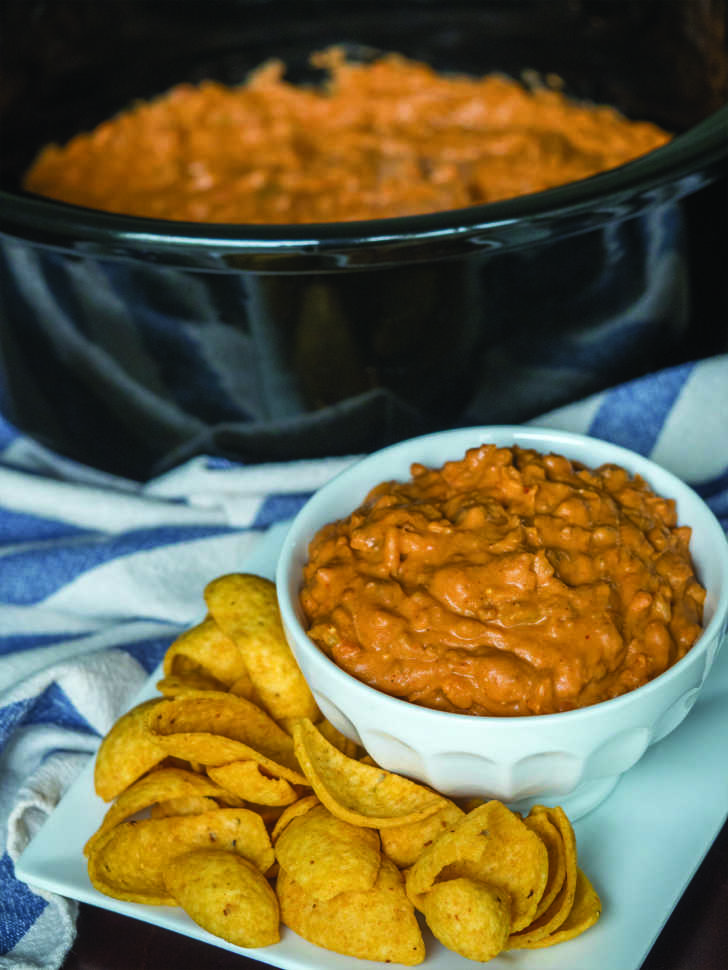 https://youtube.com/watch?v=49SLuPTsXcI
Texas Trash Bean Dip
Ingredients
1 pound ground beef
1 (28 oz.) can refried beans
1 (16 oz.) package Velveeta cheese, cubed
1 (8 oz.) package cream cheese, room temperature
1 (1 oz.) package taco seasoning
1 1/2 cups salsa
Preparation
Cook beef in a large pan or skillet over medium-high heat until browned all over and no longer pink. Drain and pat dry with paper towels.
Combine ground beef, salsa and taco seasoning in slow cooker and stir together to combine.
Mix in beans, velveeta and cream cheese, then cover and cook on low for 4 hours.
Serve hot with chips and enjoy!
Recipe adapted from Plain Chicken