Corn on the cob is a guaranteed crowd pleaser… but it's not always so easy to make for a crowd. If you've got a bunch of people to feed, the corn alone can take up the entire grill or valuable space on the stovetop and that leaves you no room to make the rest of the meal. But it turns out there's a method of cooking corn that solves that problem entirely… because you cook it in a cooler! Cooler Corn is the perfect way to make corn on the cob for a crowd (you can make as many as you can fit in your cooler) and it couldn't be easier.
It doesn't get much simpler than Cooler Corn. You just start by shucking all the corn you need. (It's nobody's favorite job, but it has to be done.) You can make as few as two ears, or as many as sixty; the upper limit is really only constrained by what your cooler can fit. Lay all those ears in the bottom of your cooler…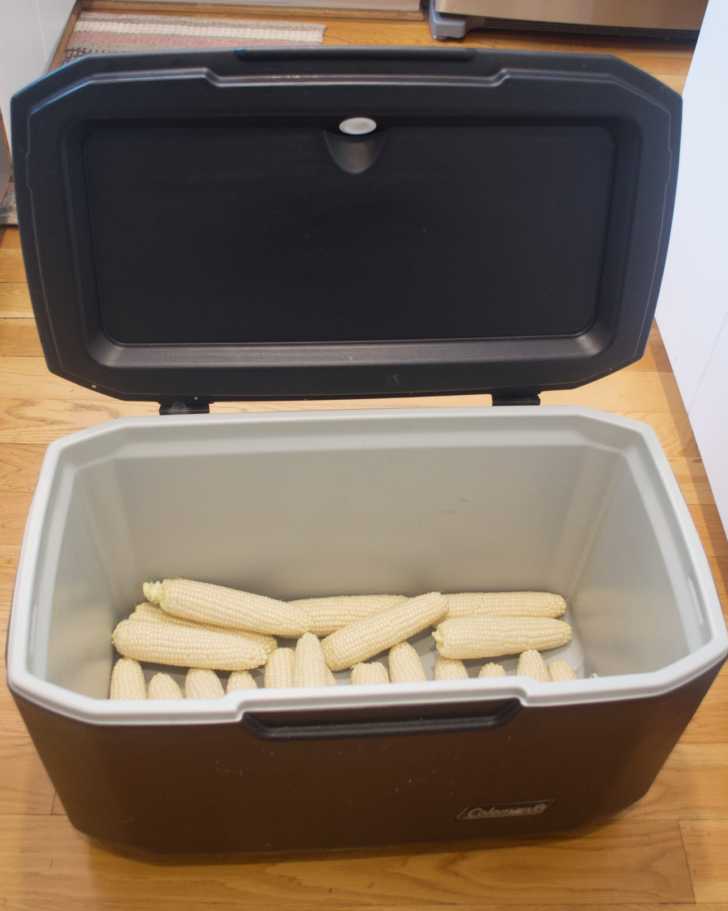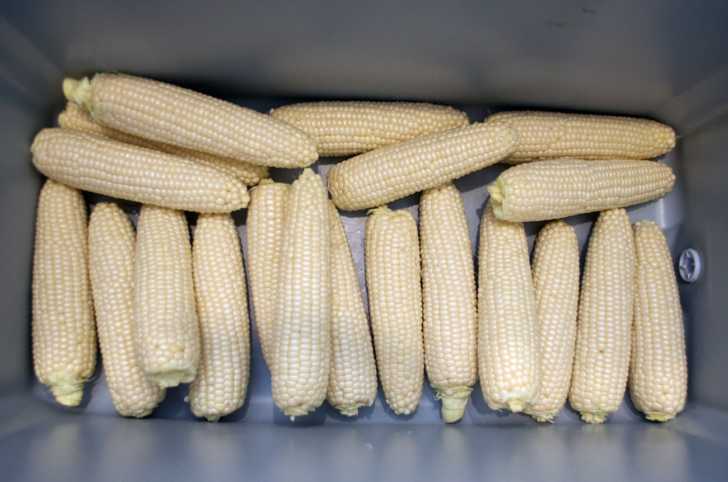 And then boil water. A LOT of water. You might need to use all the burners on the stove, but that's fine because they'll be freed up for other uses shortly.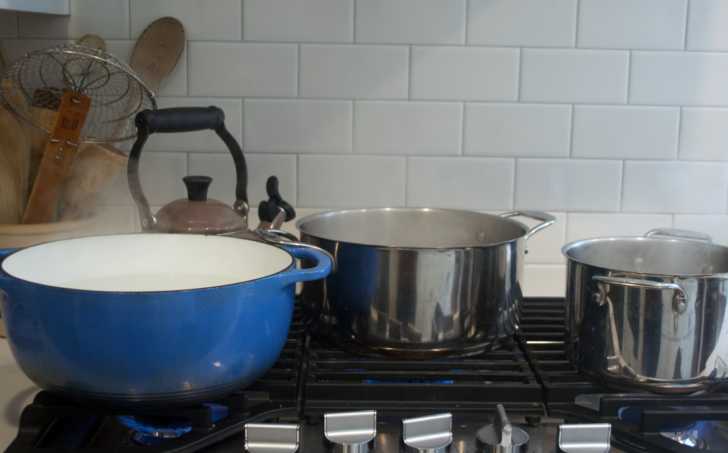 Pour the boiling water over the corn, making sure the ears are all covered.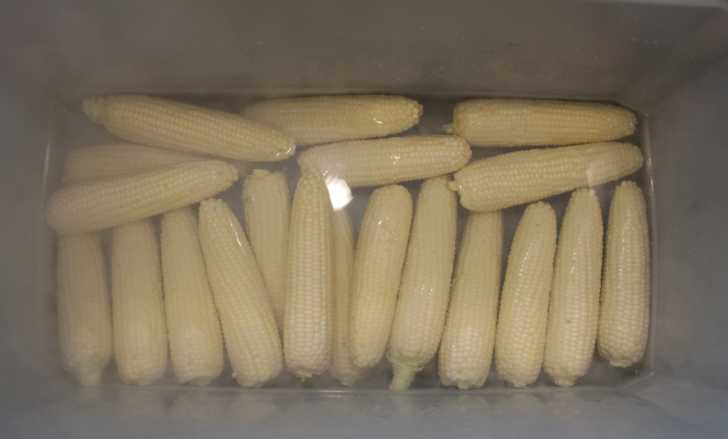 And then close the lid.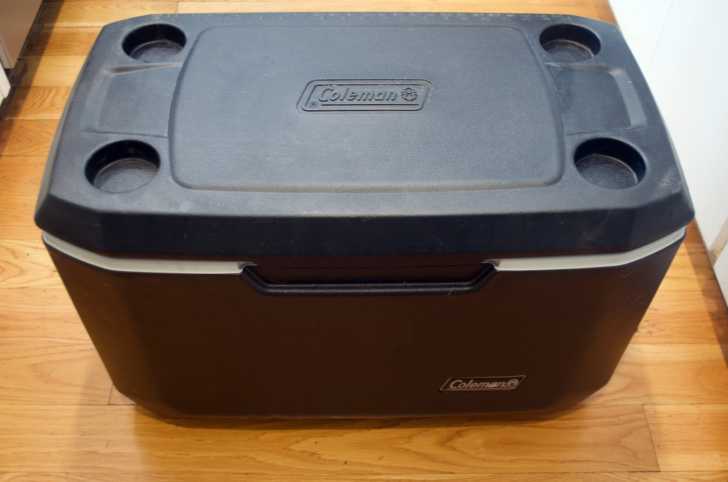 That's it! Come back in 30 minutes to perfectly cooked corn. One of the nicest things about this method is that you really can't overcook the corn since it's not sitting in continuously boiling water. You can leave the corn in there for quite a while after it's done cooking to keep the ears warm. Since the temperature naturally drops over time, the corn doesn't get mushy. You can also drop some salt and a couple of sticks of butter in the cooler with the boiling water, but we prefer to just leave it to the person eating it to season their corn the way they like.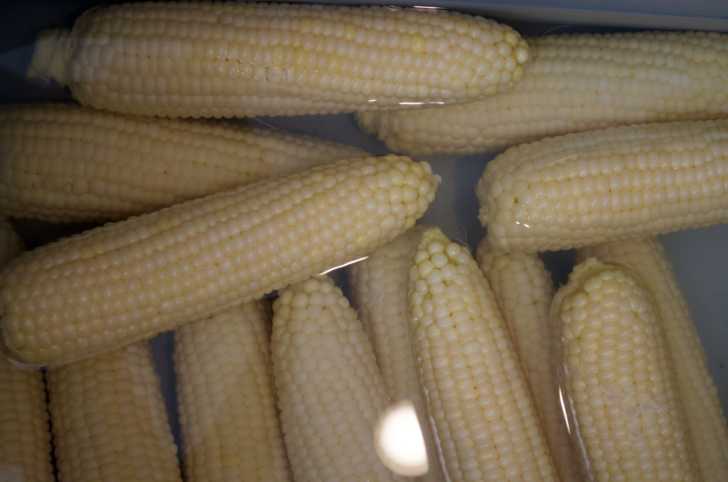 Cooler Corn may not make sense for your average weeknight family dinner, but it sure saves the day in so many situations – cookouts, camping trips, summer potlucks. It's a set it and forget it method to make the perfect ear of corn … in great quantity!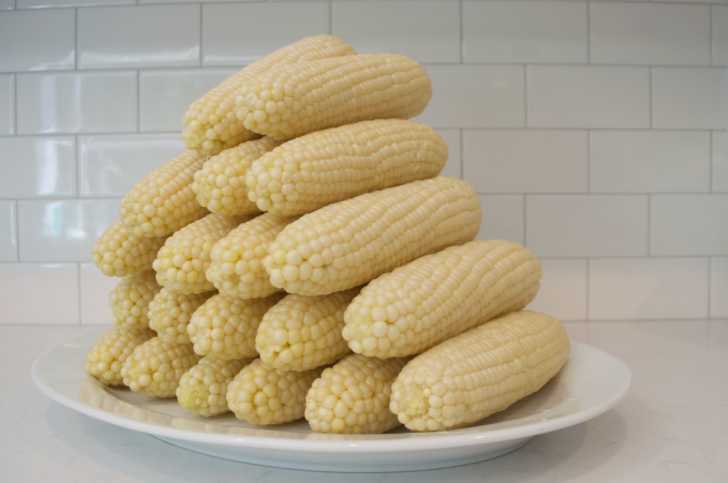 Cooler Corn
Ingredients
20 ears of corn, shucked
boiling water, enough to cover corn
butter and salt, for serving
Preparation
Line the bottom of a cooler with shucked ears of corn.
Pour boiling water over corn, covering ears completely.
Close lid of cooler, and let sit 30 minutes.
Remove corn with tongs, and serve with butter and salt. Enjoy!
Video made by Suburban Wife City Life.