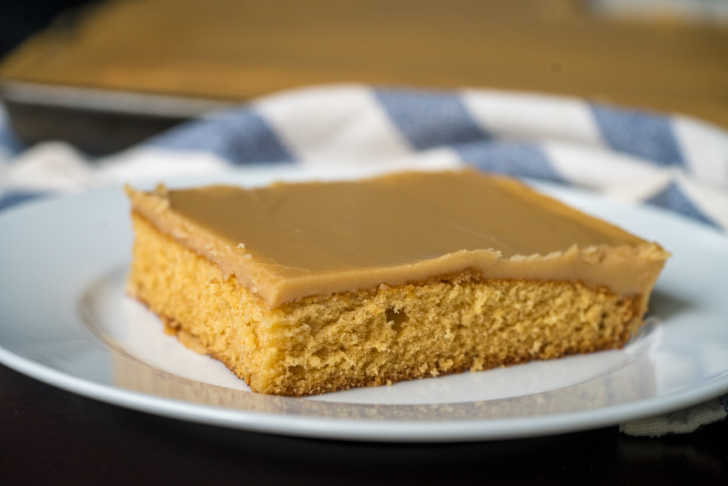 How do we begin to describe a cake that tastes this good? We're not kidding, we almost couldn't wait for the frosting to cool before we dove in and gobbled it all up! Admittedly, we did sneak some of the batter and, okay, maybe a little icing (you know you've done it too), but that was when we knew that we had a winner on our hands! It was that salty, sweet mixture of brown butter and caramelized sugar that had us at hello.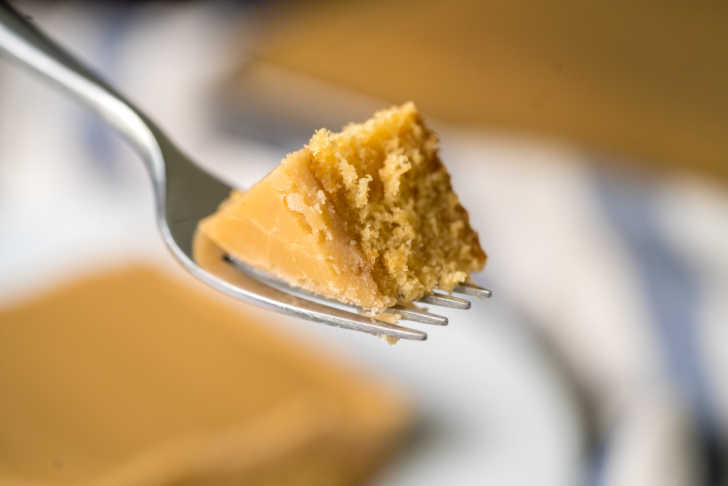 We all know that cake can be one of those things that requires a lot of time and attention to detail (depending on what you're trying to make), but not with this recipe. Hard to believe, but the whole thing bakes in one layer, in a rimmed cookie sheet in 20 minutes! I know, we were a bit skeptical too when we baked our first sheet cake (given how shallow a sheet pan is)- we weren't even sure if we had enough batter to cover the pan. It turns out that we did and it worked like a charm!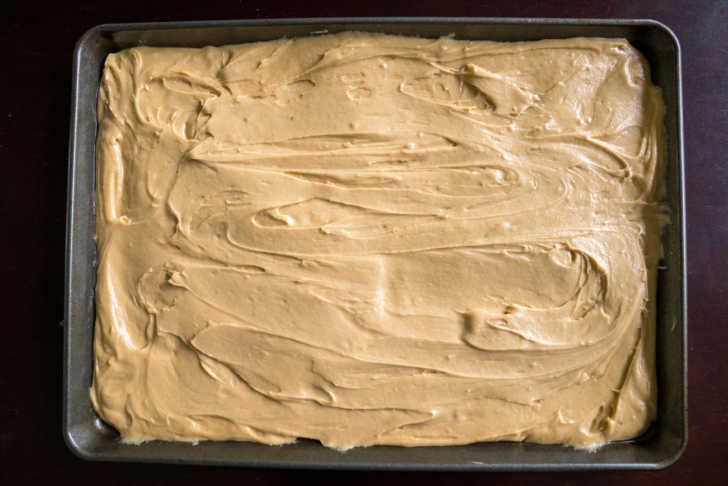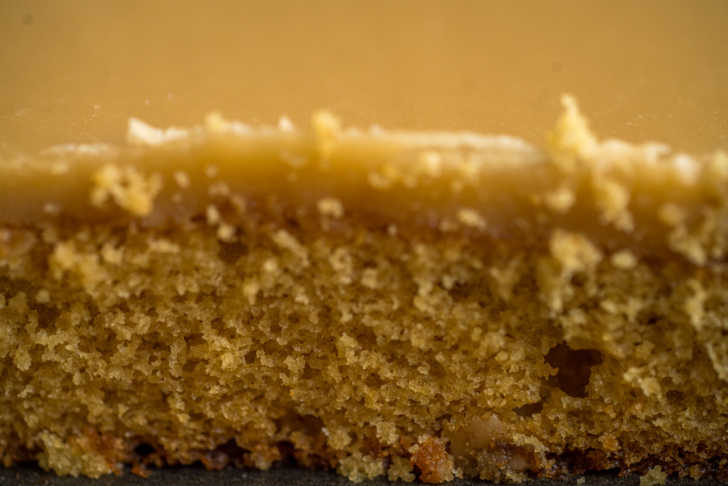 You're also going to be so happy with how many pieces one recipe makes! This is a perfect solution for a party, or you could even sprinkle some bacon bits on top and create a serious contender for brunch or breakfast. Regardless of the occasion, we highly recommend these little slabs of salty, sweet, buttery deliciousness that take less than an hour to make from start to finish. Like we said, a sure winner by anyone's standards!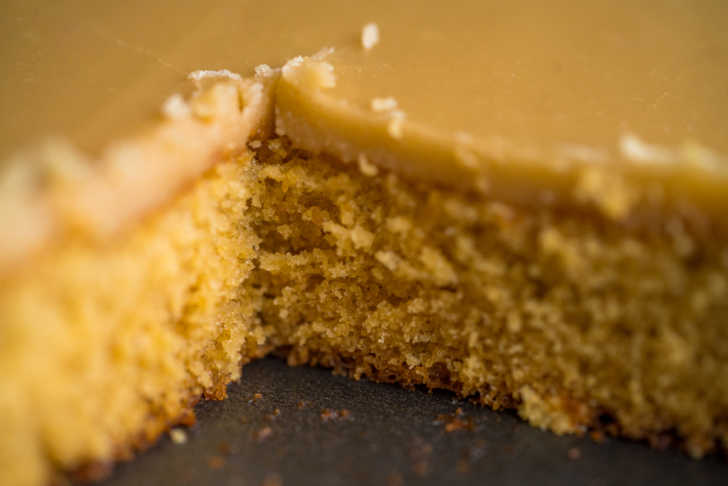 Brown Sugar Sheet Cake
Ingredients
3 cups all-purpose flour
1 3/4 cups brown sugar
3/4 cup sugar
1 1/2 cups (3 sticks) unsalted butter, room temperature
3 eggs, lightly beaten
3/4 cup greek yogurt
3 teaspoons vanilla extract
1 1/2 teaspoons baking soda
1 teaspoon salt
Icing:
4-6 cups powdered sugar, as needed
1 1/2 cups dark brown sugar
3/4 cup (1 1/2 sticks) unsalted butter
1/2-1 cup whole milk, warmed
1 teaspoon vanilla extract
1/2 teaspoon salt
Preparation
Preheat oven to 375º F and line a quarter sheet pan (9x13 baking sheet) with butter or parchment paper.
In a medium bowl, whisk together flour, baking soda and salt, and set aside.
In a large bowl or mixer, cream butter and sugars (white and brown) together until fluffy and lightened in color. 2-3 minutes.
Beat in eggs and vanilla extract until incorporated, then mix in greek yogurt.
Once combined, add in dry ingredients. Be careful not to overmix.
Pour batter into greased and/or lined baking sheet and place in oven.
Bake for 17-20 minutes, or until toothpick inserted in center comes out clean. Remove from oven and let cool 5 minutes.
Prepare icing: in a medium or large saucepan, whisk together butter, brown sugar and 1/2 cup milk over medium-high heat. Bring mixture to a boil, then remove from heat.
Stir in 4 cups powdered sugar (to start), vanilla extract and salt, stirring until smooth and thickened. (Add more powdered sugar, if desired.)
Pour over cake and let set.
Recipe adapted from Food For A Year