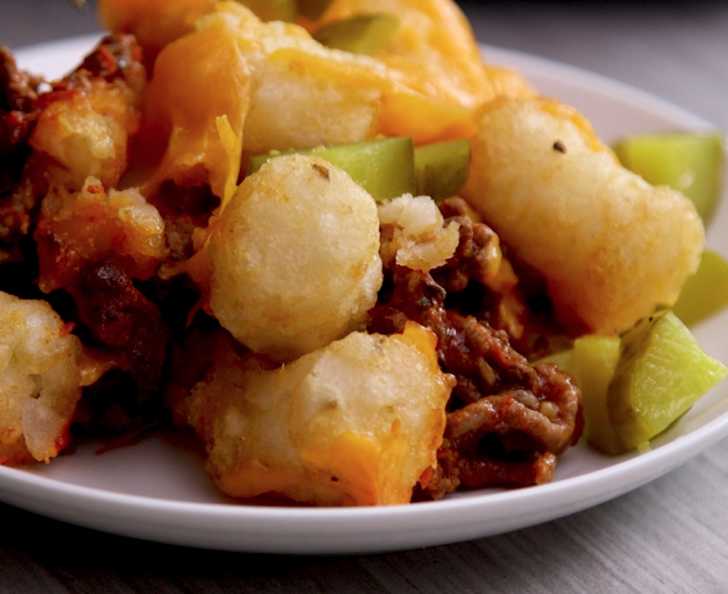 Sloppy Joes and Tater Tots are the stuff childhood food memories are made of. And when they're united in one cheesy, sinfully delicious casserole? Well, that's the stuff dreams are made of. This quick bake is comforting and convenient and it's just the kind of thing we like to make when we want a meal that we know will taste amazing but is also just kinda fun. Whether you're a kid of 5 or 99, this Sloppy Joe Tater Tot Casserole will bring a smile to your face. And your stomach.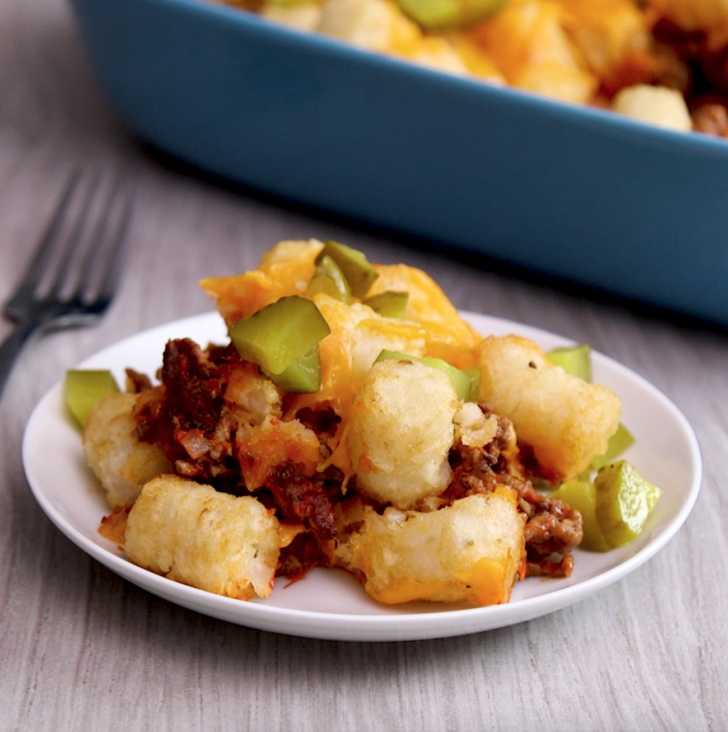 It's a simple thing to throw together. You brown up some ground beef and simmer it briefly with tomato sauce, mustard, sugar, and Worcestershire to make up a quick and tasty Sloppy Joe sauce. Then you just layer up some tater tots, the Sloppy Joe mixture, cheese, more tots, and more cheese in a casserole dish and bake it until it's bubbly and crispy and melty. It's hearty, it's easy, but best of all, it tastes GOOD.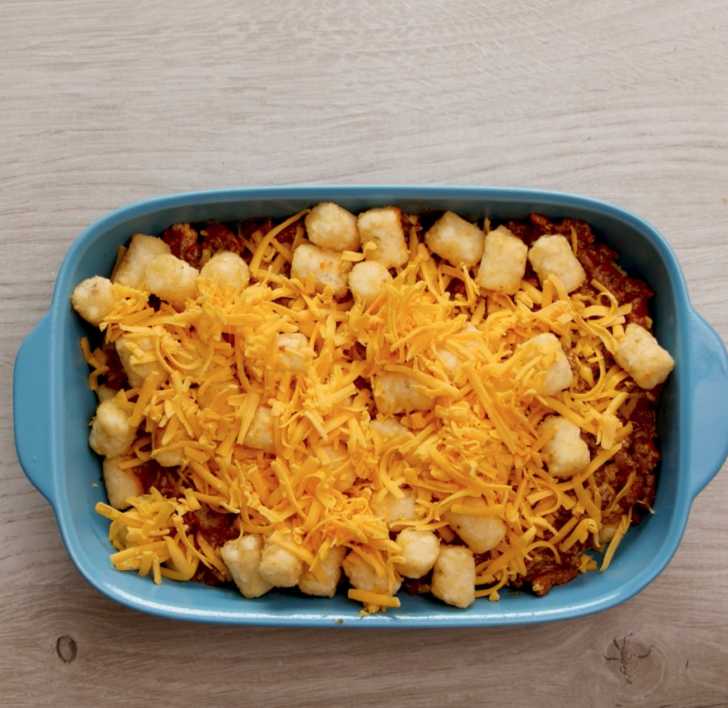 Sloppy Joe Casserole
Ingredients
1 pound lean ground beef
1 cup onion, chopped
1 can (15 oz) tomato sauce
2 tablespoons brown sugar, packed
1 tablespoon Worcestershire sauce
1 tablespoon mustard
1/2 teaspoon salt
32 oz frozen tater tots
2 cups cheddar cheese, grated
1/4 cup dill pickles, chopped
Preparation
Preheat oven to 350°F and lightly grease a 9x13-inch baking dish with nonstick spray.
In a large skillet, cook the ground beef and onion over medium-high heat until cooked through, 8-10 minutes. Drain off any grease, then return to heat.
Stir in tomato sauce, brown sugar, Worcestershire sauce, mustard, and salt and cook until simmering, stirring frequently, 2-3 more minutes.
Layer half of frozen tater tots in the prepared baking dish. Spoon the beef mixture on top, then top with 1 cup of the cheese, followed by the remaining tater tots, and the rest of the cheese. Bake until bubbly and golden brown, 45-55 minutes. Serve with chopped pickles. Enjoy!