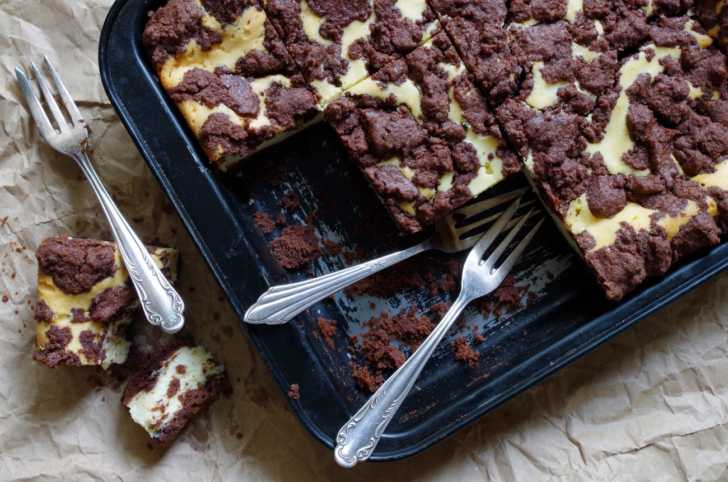 Russian Chocolate Cheesecake (also sometimes known as curd cake) is pretty much a combination of chocolate cake and cheesecake. In other words, heaven. It's called Russischer Zupfkuchen, which means "plucked" or "picked" cake (in German… more on that in a bit) because of the bits of chocolate cake that adorn the top. And guys, it's good. Really good. Rich and satisfyingly indulgent.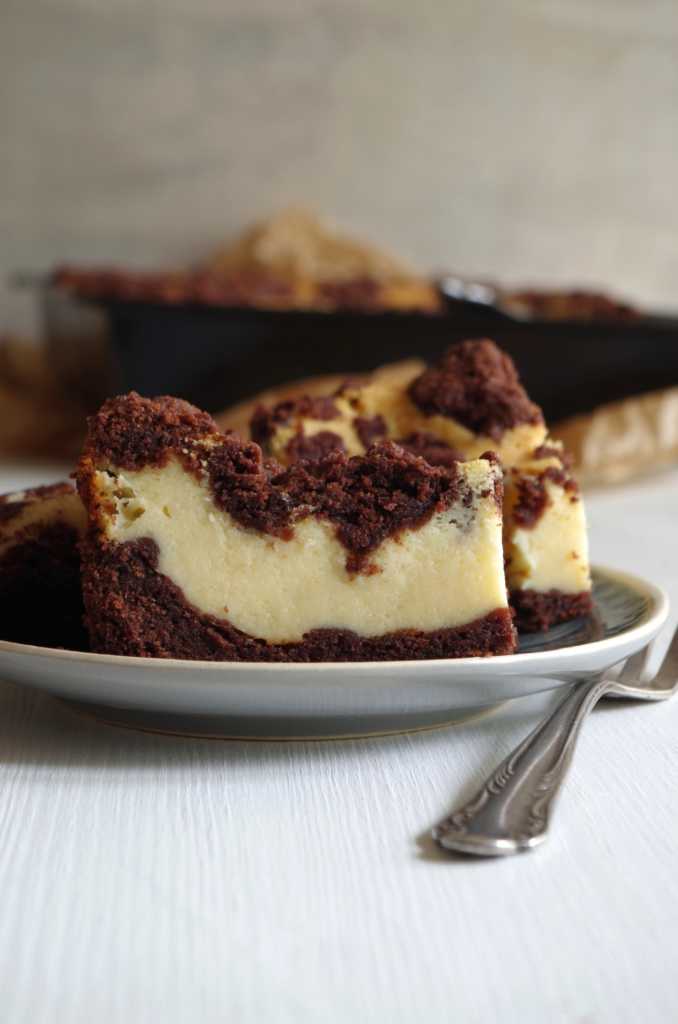 Nobody seems to know if this cake actually comes from Russia. It appears to really be a German cake that's just called Russian cheesecake, possibly because the torn pieces of dough supposedly resemble rooftops of Russian churches in Moscow. In any case, with a cake this good, it doesn't really matter where it originally came from.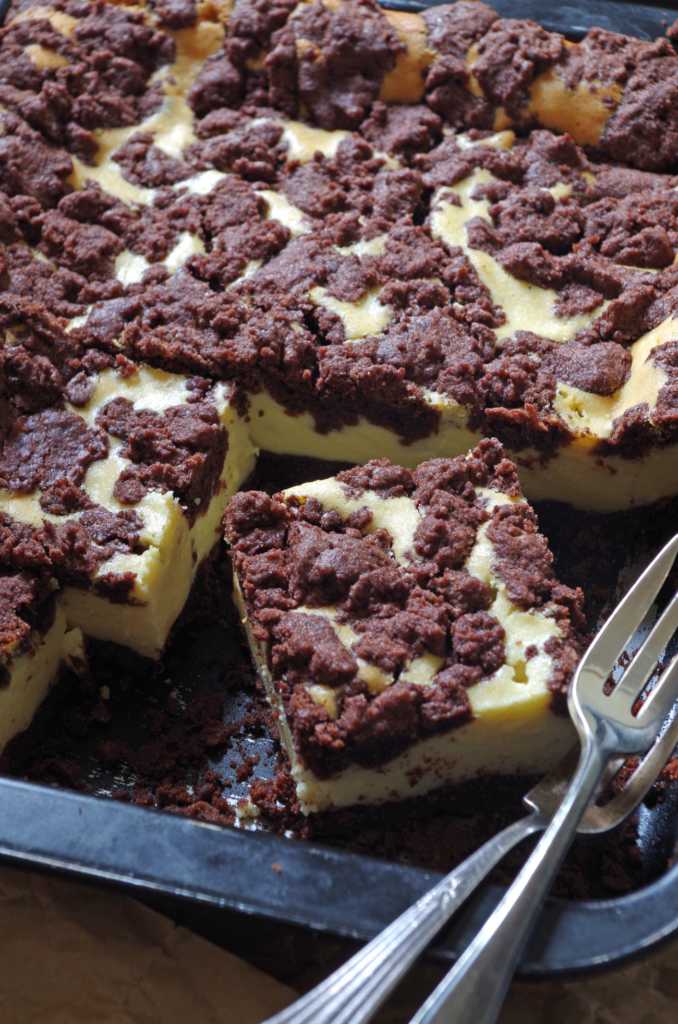 Most recipes call for "curd cheese" or Quark, which is a fresh cheese similar to what Americans know as cottage cheese. You could use drained cottage cheese in this recipe for a more traditional experience, but the cream cheese lends it a delightful creaminess and a slight tang and we think it works really nicely.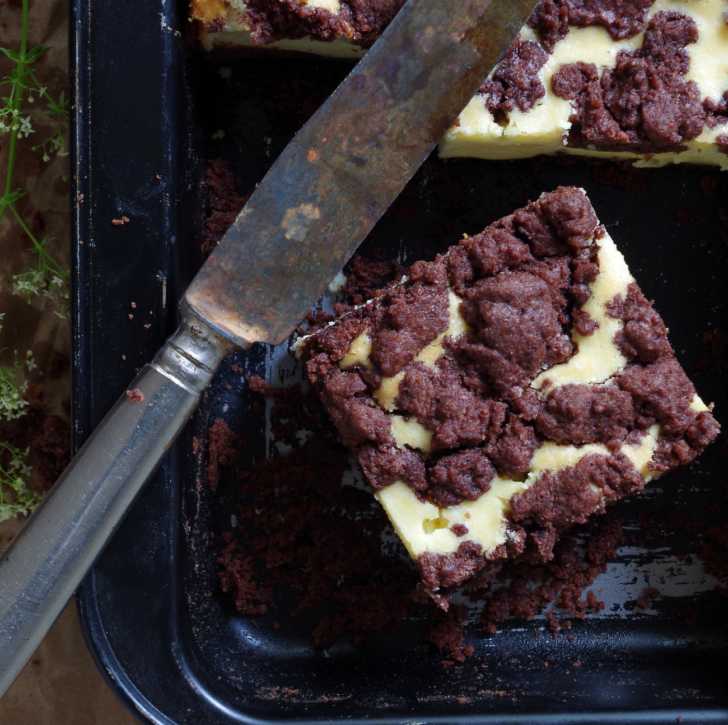 If you're planning to serve this cake to guests, a springform pan is a great choice. It makes it easier to extract the entire cake for a nice display. It tastes just as good scooped out of a rectangular pan though, so don't worry yourself too much.
Russian Chocolate Cheesecake
Ingredients
For the dough:
2 cups all-purpose flour
1 cup granulated sugar
1 cup (2 sticks) butter, melted
1/3 cup cocoa powder
2 eggs
3 teaspoons baking powder
1 teaspoon vanilla extract
For the filling:
1 cup (2 sticks) butter, melted
2 packages (8oz each) cream cheese
1 cup granulated sugar
2 teaspoons vanilla extract
3 eggs
1/3 cup cornstarch
Preparation
Preheat oven to 350°F and grease a 9-inch square or springform pan. Set aside.
For the dough:
In a large bowl, mix together the flour, baking powder, and cocoa powder with an electric mixer until thoroughly combined. Add sugar, vanilla, eggs, and butter and mix on low at first. Then, increase speed to high until dough is smooth.
Knead the dough in the bowl a bit, and press 2/3 of the dough into the prepared pan, making sure it goes at least an inch up the sides.
For the filling:
Mix together the butter, cream cheese, sugar, vanilla extract, eggs, and cornstarch with an electric mixer. Pour into the springform pan.
Make small lumps from the remaining chocolate dough and drop them evenly across the top of the cake. Bake until cake is set and golden yellow, about 50-60 minutes. Allow to cool before serving. Enjoy!
Adapted from Persephone Magazine.