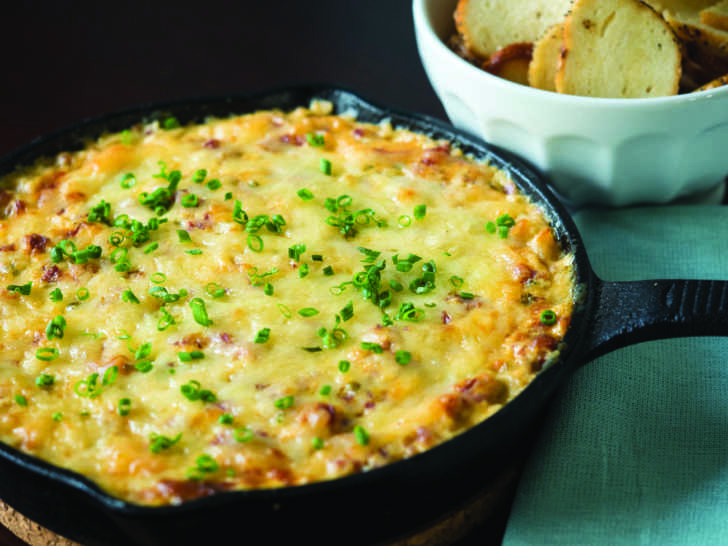 For those of you who are reuben sandwich lovers like we are, this dip is calling your name. There's something about the salty meat and the creamy dressing and tangy sauerkraut that totally floats our boat, so when we were thinking about recipes to make this weekend when we've got all our friends coming over, this was a no-brainer. Any reuben purists out there: don't worry. There's no replacing the classic sandwich and we wouldn't dream of trying…but there is a time and place for a new, interesting, delicious dip, and the other day seemed like as good a time as any to throw it together and see how it turned out….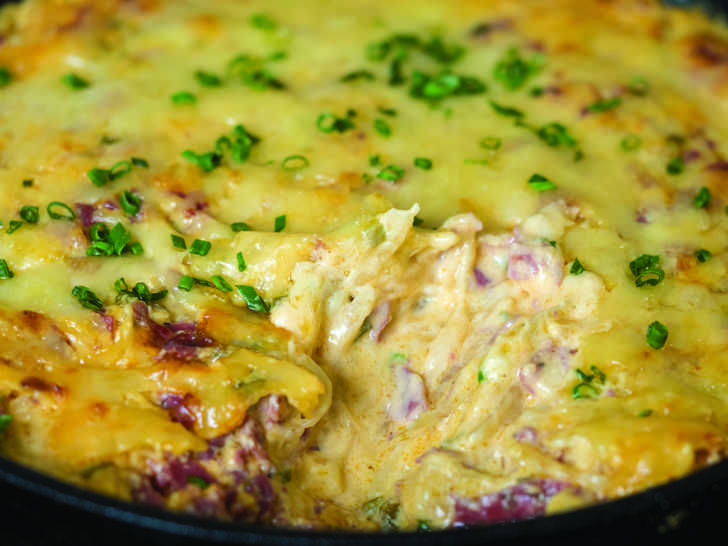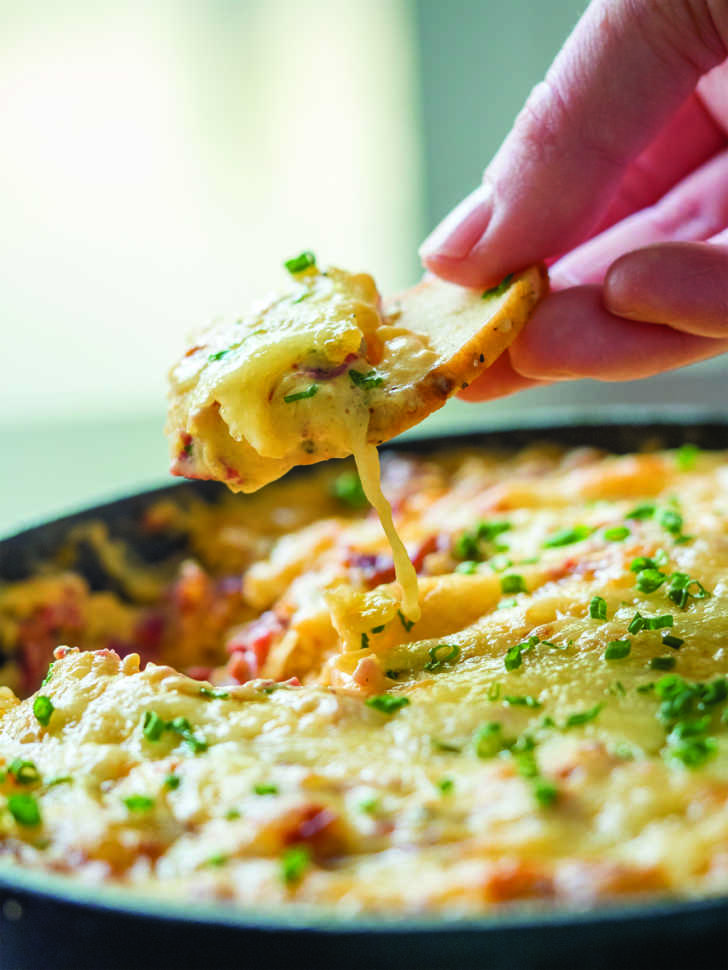 And boy, did it turn out! We will absolutely be making this for our friends and family this weekend, since it's got everything you could possibly want: corned beef, sauerkraut, swiss cheese, thousand island dressing – it's got everything! We used everything bagel chips as our weapon of choice when digging into this stuff, but if you can find rye chips, or toast up some marbled rye, that would really be the way to go to get all the classic flavors in one bite. Whatever you end up choosing, this dip is a winner and will quickly win you over if you give it a shot. Enjoy!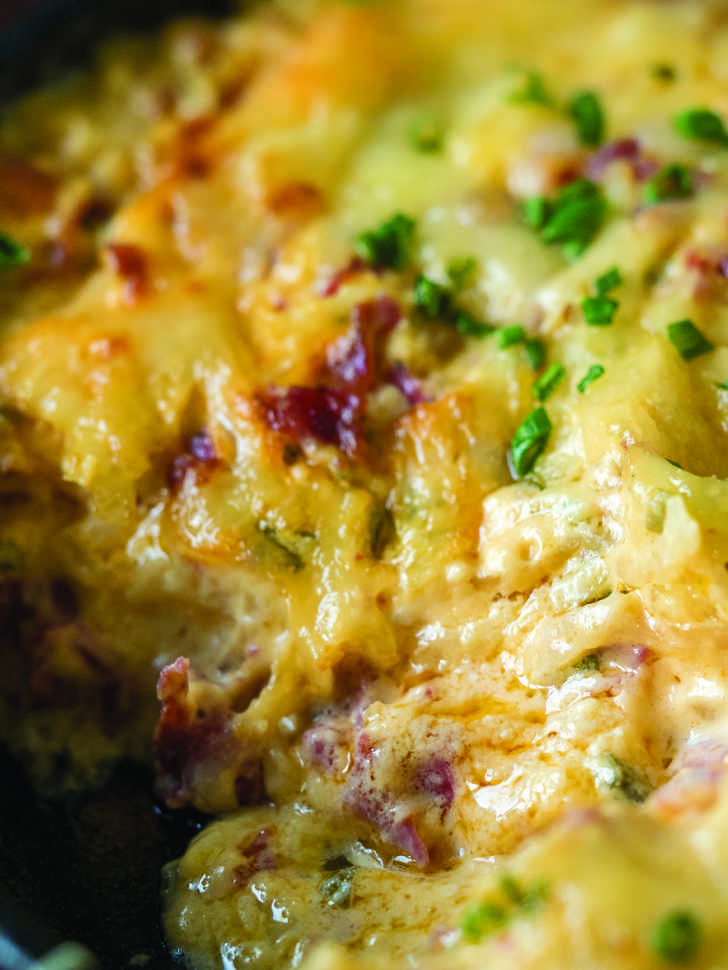 Reuben Dip
Ingredients
2 cups swiss cheese, grated, divided [1 1/2 cups, 1/2 cup]
1 cup sauerkraut, drained and squeezed dry
1 cup corned beef, finely chopped
2/3 cup Thousand Island dressing
1/2 cup mayonnaise
1/2 cup chive cream cheese, softened
2 teaspoons fresh chives, plus extra for garnish
rye bread or crackers, garnish
Preparation
Preheat oven to 350º and lightly grease a square baking dish or skillet with non-stick spray.
In a large bowl or mixer, mix together dressing, mayonnaise and cream cheese until combined.
Stir in dried sauerkraut, corn beef, 1 1/2 cups swiss cheese and chives, and mix until incorporated.
Transfer mixture to baking dish or skillet and top with remaining cheese. Place in oven and bake for 30 minutes, or until cheese is melted and bubbly.
Remove from oven and top with fresh chives. Serve hot with toasted crackers or rye bread.
Recipe adapted from Community Table