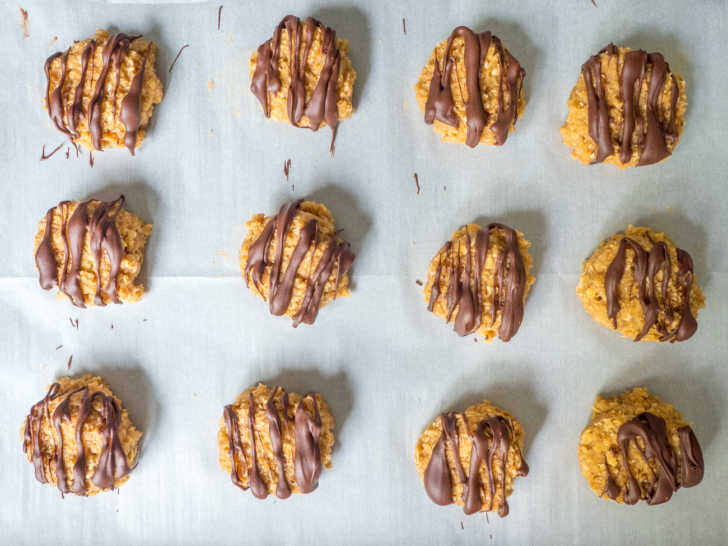 Now here's a cookie with an unusual name: Preacher Cookies. And they get their name from a time long past. The story goes, from way-back-when, that a housewife might look outside and see the local preacher riding out on horseback. Not wanting to welcome the preacher into the family home without putting out something to eat, a housewife might whip up a batch of these simple no-bake cookies that would be set and ready before the preacher knocked on the door.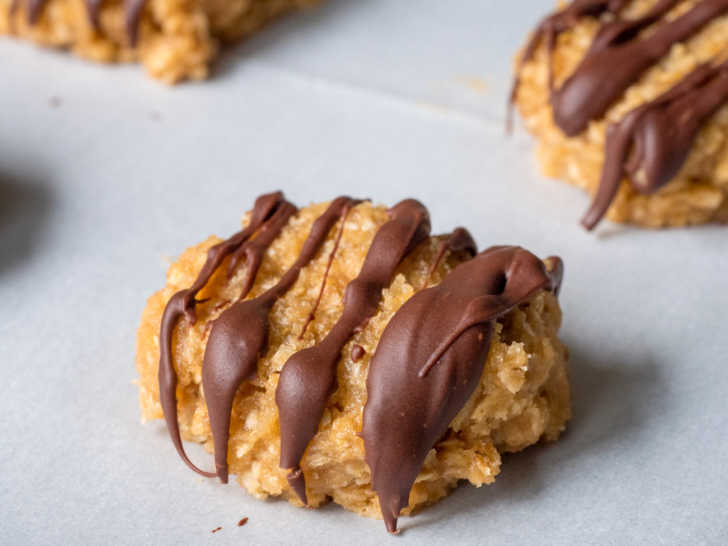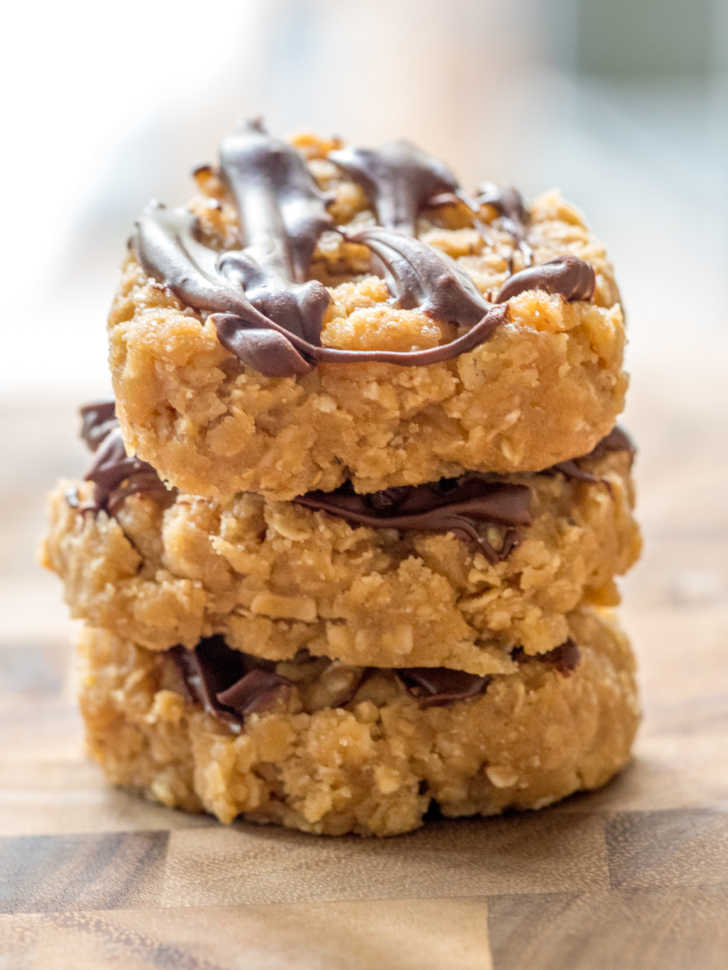 Peanut butter, oats, butter, and a little bit of chocolate, and that's just about all you need for a batch of Preacher Cookies. Scoop out a spoonful and dollop onto waxed paper to set, then drizzle chocolate over the top. We love the combination of chocolate and peanut butter, and the oats help to give texture and substance to the cookie. These really do whip up super quickly, and all they need is a few minutes to set, then they're ready to serve. No matter what you call them, these cookies taste great. We don't need any excuse to make a batch, just a hankerin' for something sweet.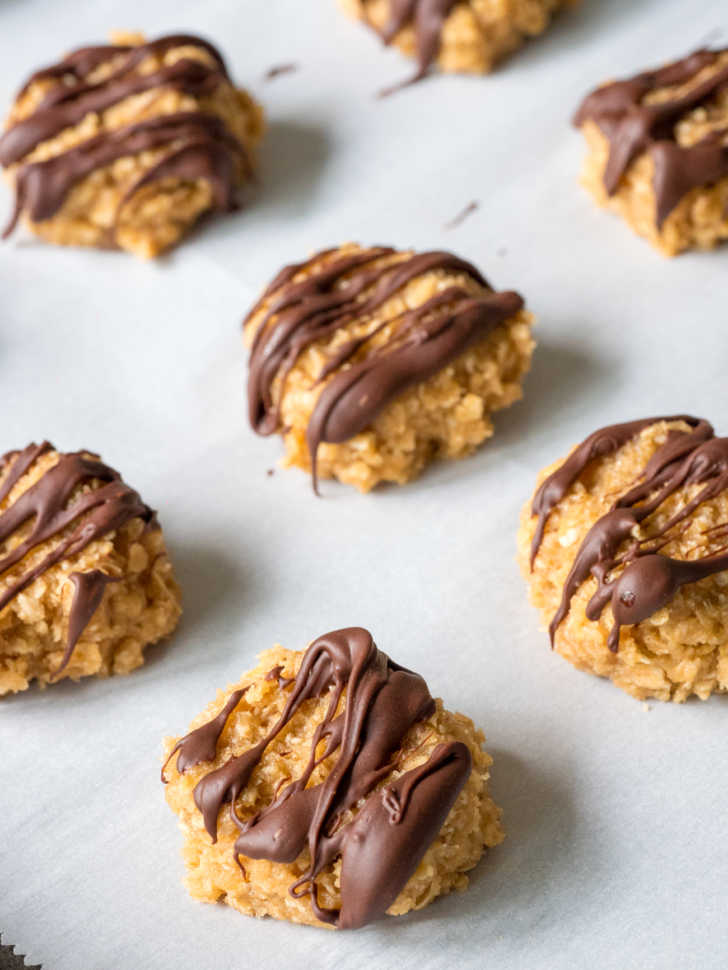 Many might know these cookies by another name, cow patties, which is a slightly gross but fairly accurate description of what these cookies look like. While the idea behind these cookies is outdated, the sense of good hospitality is not. When company comes to call, we still like to put out something for folks to nibble on. Although these quaint, simpler times have passed, it's fun to share these little traditions with the next generation. The kids love making the cookies, and I love a baking project that doesn't involve turning on the stove.
Preacher Cookies
Ingredients
3 cups quick-cooking oats, uncooked
2 cups sugar
1 cup peanut butter
1 stick + 1 tablespoon unsalted butter, divided
½ cup milk
1 teaspoon vanilla
½ cup chocolate chips
Preparation
Pour oats into a large bowl and set aside. Line a baking sheet with parchment paper. Note: A baking sheet isn't "required" - a flat surface, like a countertop, works.
Melt 1 stick butter in a saucepan on medium-high heat, stirring frequently to melt butter. Bring to a boil for 1 minute, then remove from heat. Add peanut butter and vanilla extract and stir to combine.
Pour peanut butter mixture over reserved oats. Add milk and sugar, and stir until fully incorporated.
Scoop 1 tablespoon full of batter onto baking sheet, pressing down to flatten.
Melt chocolate chips with 1 tablespoon unsalted butter in a microwave safe dish, 20 second intervals on medium heat, stirring after each interval, until chocolate is completely melted.
Use a spoon to drizzle chocolate over top of cookies. Cookies are ready to eat once chocolate has cooled and set. Or, chill in refrigerator for 1 hour. Transfer cookies to a serving platter, or store in an airtight container.
Recipe adapted from The Country Cook