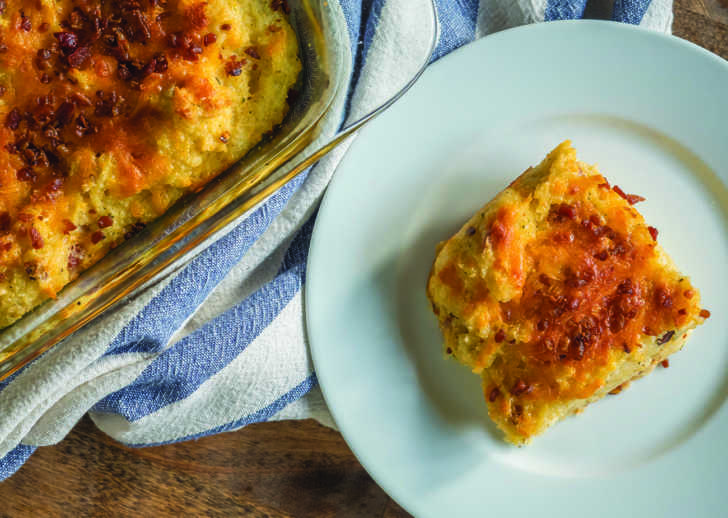 We're of the belief that there's comfort food and then there's comfort food. Typical comfort food, for us, encapsulates dishes like macaroni and cheese and chicken noodle soup, but the latter includes foods like cheesy grits and chicken fried waffles. Since cheesy grits are one of our top comfort foods, it's obviously something we like to play around with in terms of experimenting different ways to enjoy them…which is how we came up with this ultra-comforting casserole.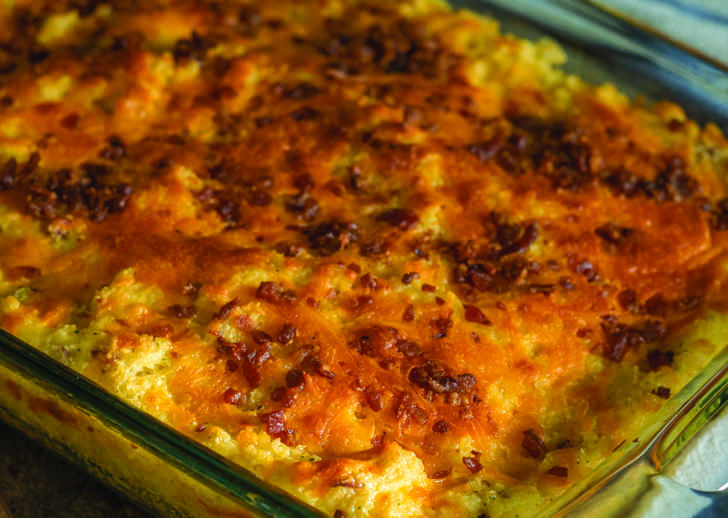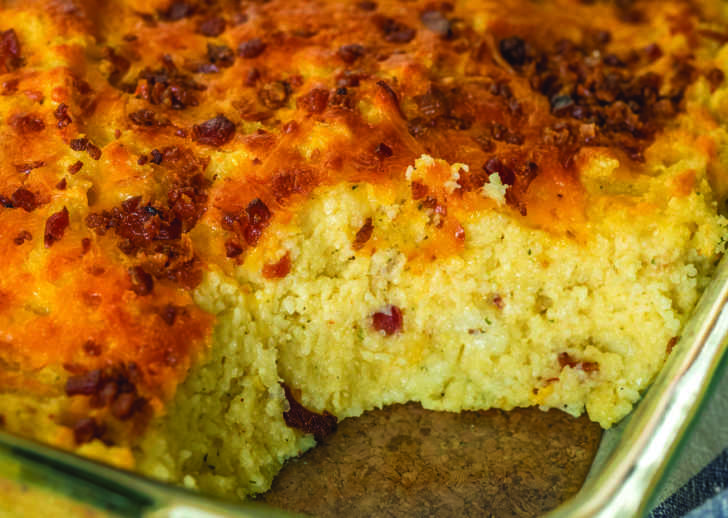 Cooked in chicken stock for maximum flavor, along with plenty of cheese, butter, ranch mix and bacon(!), this casserole is definitely one for the books. It's deliciously creamy, with just the right amount of crunch, thanks to the bacon, and it's absolutely what you should be making this weekend to jump start your Saturday or Sunday. If you feel like adding in other delicious flavors, go for it, as grits are an incredibly versatile ingredient that take on just about any flavoring you give to them – as long as there's plenty of butter in it, you can't go wrong!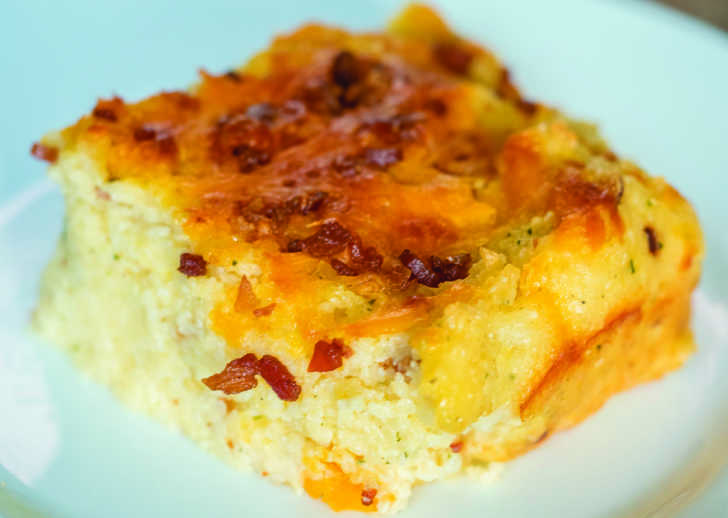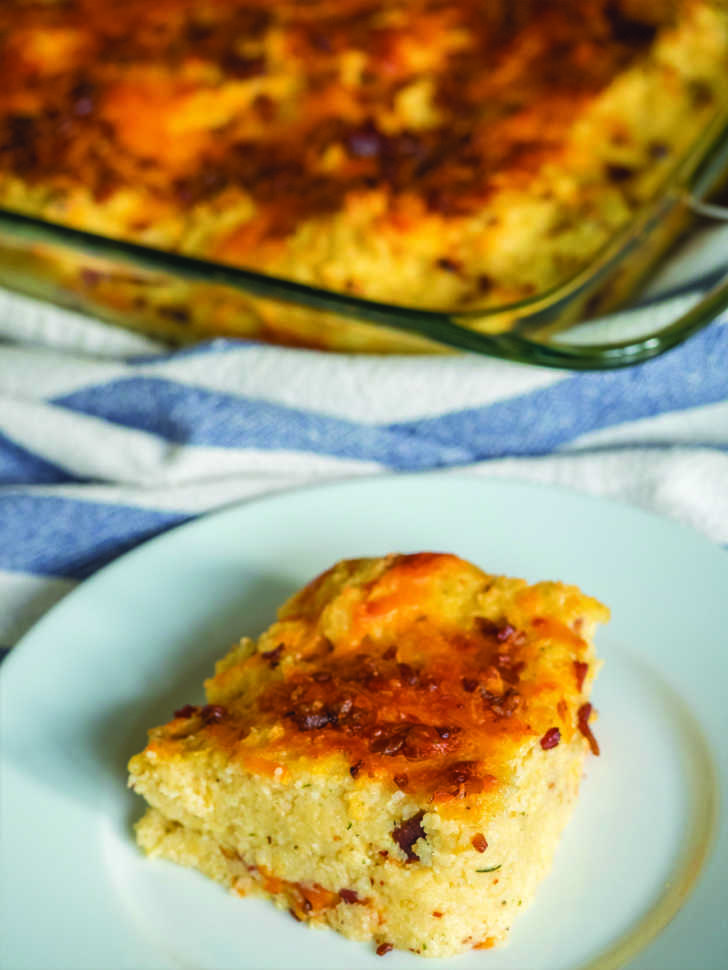 Cracked Out Grits Casserole
Ingredients
1 pound bacon, cooked and crumbled
6 cups low-sodium chicken stock
2 cups quick-cooking grits
2 cups sharp cheddar cheese, grated, divided
1/2 cup (1 stick) unsalted butter, cubed
1/2 cup milk
4 large eggs, beaten
1 package dry Ranch seasoning mix
1/4 teaspoon red pepper flakes, optional
kosher salt and freshly ground pepper, to taste
Preparation
Preheat oven to 350º F and lightly grease a 9x13-inch baking dish with non-stick spray.
In a large pan or skillet, heat chicken stock over high heat and stir in dry ranch mix. Bring mixture to a boil, then stir in grits.
Reduce heat to medium-low and cover, cooking grits for 6-8 minutes, or until liquid has been absorbed and grits are thick.
Remove from heat and stir in milk, butter, 1 cup cheese and 1/2 cooked bacon, then, stirring continuously, mix in beaten eggs. Season with salt and pepper and red pepper flakes, if using.
Transfer mixture to greased baking dish and top with remaining cheese and bacon. Place in oven and bake for 40-45 minutes, or until cheese is melted and bubbly.
Enjoy!
Recipe adapted from Plain Chicken