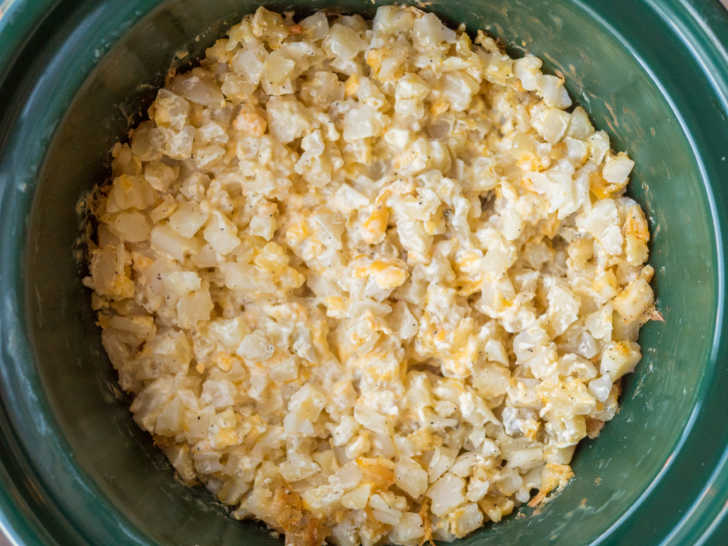 We're so used to roasting or frying our potatoes that we almost forget how easy (and amazing) they are to make in the slow cooker! We're not sure how that slips our mind, but we're always so glad when we remember the greatness that is these slow cooker cheesy mashed potatoes. Seriously. If you're looking for an easy-to-make, flavorful side dish that doesn't take up a ton of your time, effort or cooking space, this is a definite winner.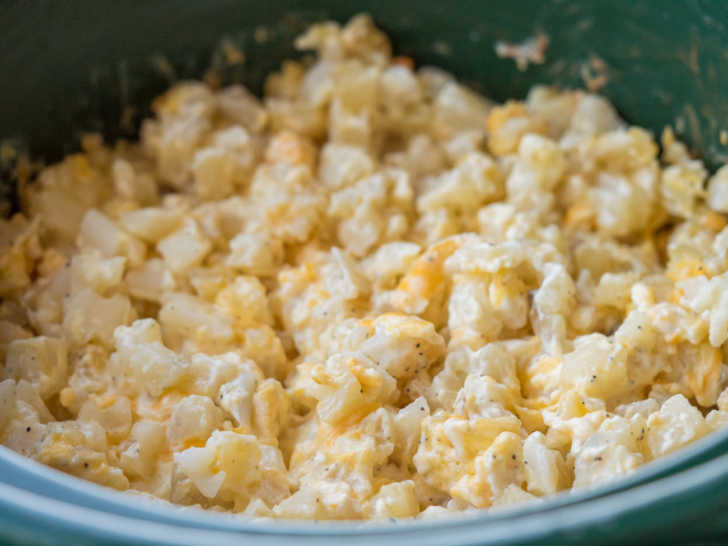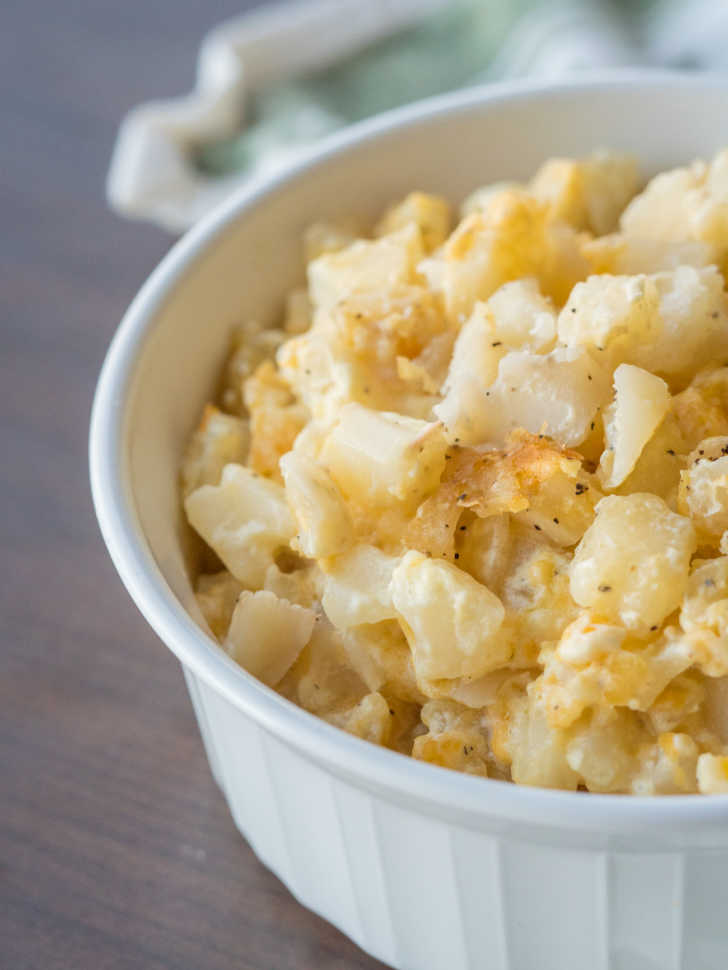 All right, so the name of the game here is creamy, cheesy goodness. We pack all that in with some condensed chicken soup (can't beat it for flavor and creaminess!), sour cream, and cheddar and jack cheese. Then all you need is a bag of potatoes – feel free to dice yours up by hand, but we like to save time and go with something from the freezer aisle – and whatever other seasoning you want to throw into the mix. We can't get enough of these true set-it-and-forget-it dishes, since it means you can kick back and relax while everything cooks. You've got enough on your plate, so pour yourself a glass of wine and wait for that timer to go off!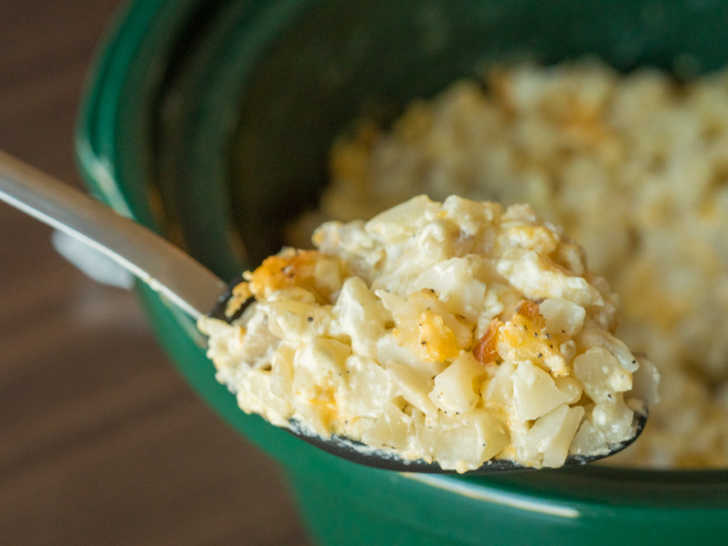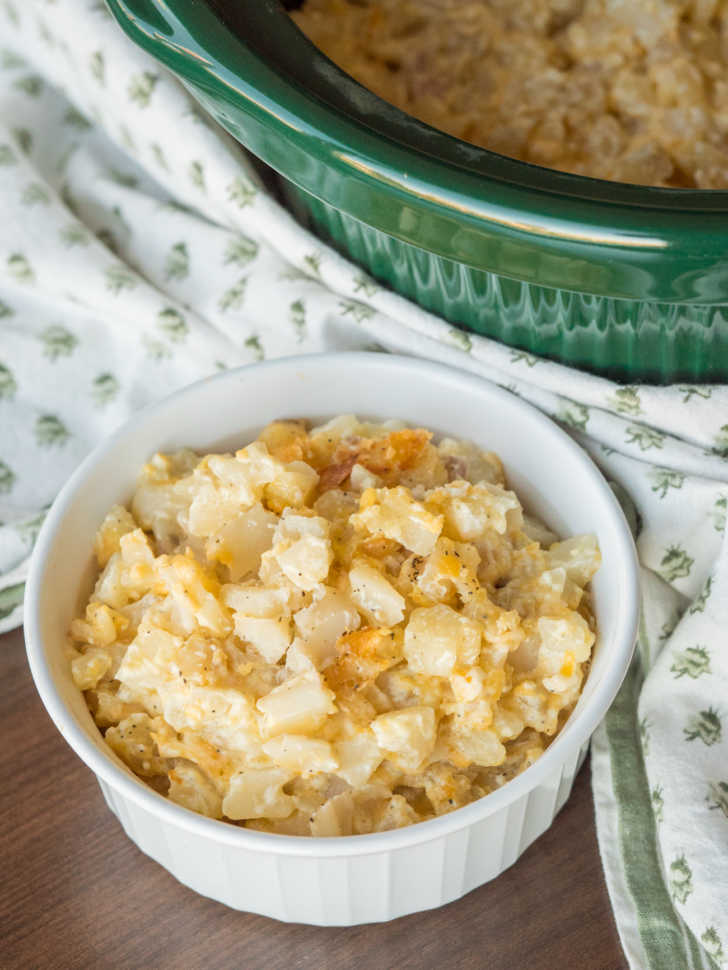 You could easily turn this dish into something a little more filling by adding some form of protein, but we absolutely adore it as is. It's a great way to round out a meal, and we love that we usually already have the ingredients on hand. Our family loves it – yours will too!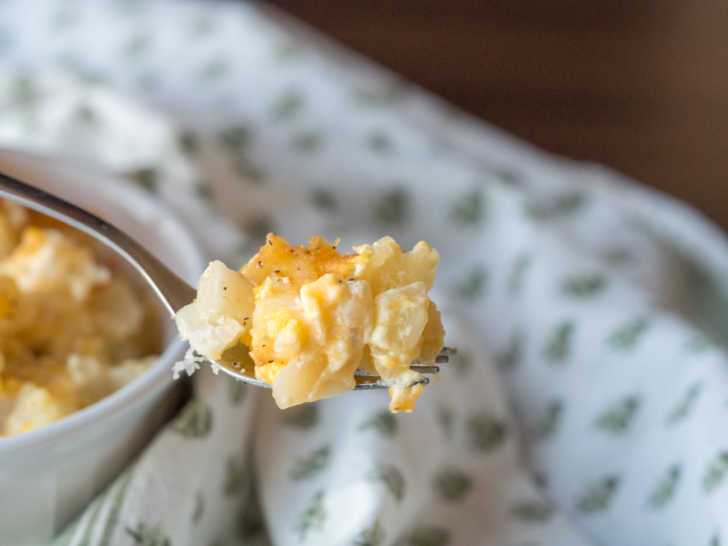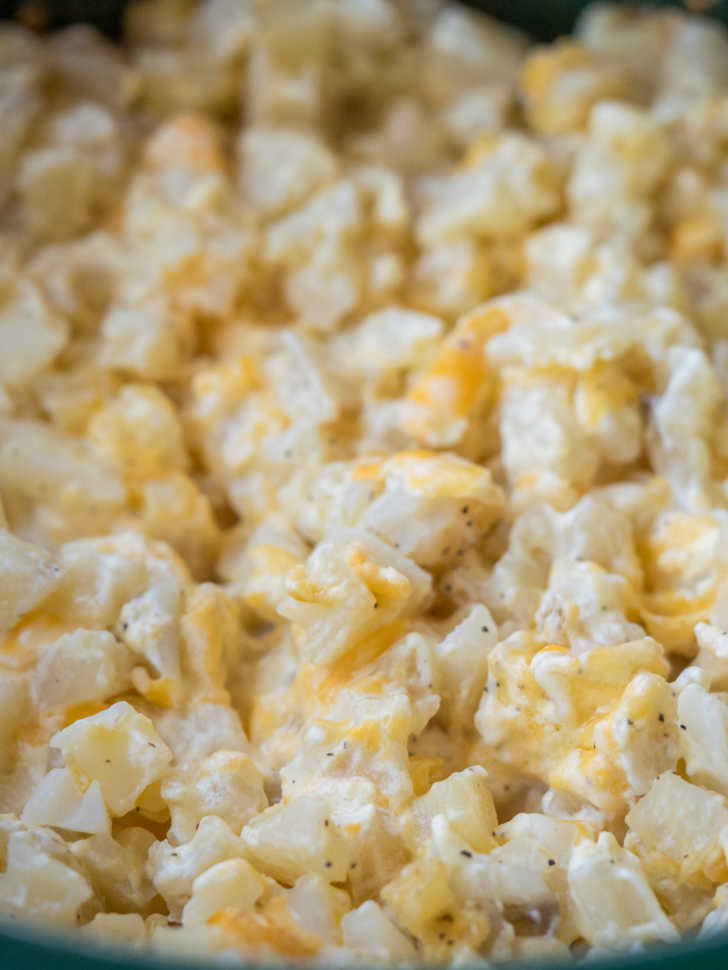 Cheesy Slow Cooker Potatoes
6
15 minutes active; 3+ hours inactive
Ingredients
1 (32 oz.) bag frozen diced potatoes
1 (10.5 oz.) can condensed cream of chicken soup
1 cup sharp cheddar cheese, grated
1 cup cheddar jack cheese, grated
1 cup sour cream
1 teaspoon garlic powder
kosher salt and freshly ground pepper, to taste
Preparation
Place potatoes in bottom of slow cooker.
In a large bowl, stir chicken soup, sour cream, cheddar and jack cheeses together until combined.
Season with garlic powder, salt and pepper, then pour mixture over potatoes in slow cooker.
Stir everything together until combined, then cover slow cooker and cook on high for 3-4 hours, or until potatoes are fork tender.
Remove from slow cooker and serve hot!
Recipe adapted from Sweet Phi