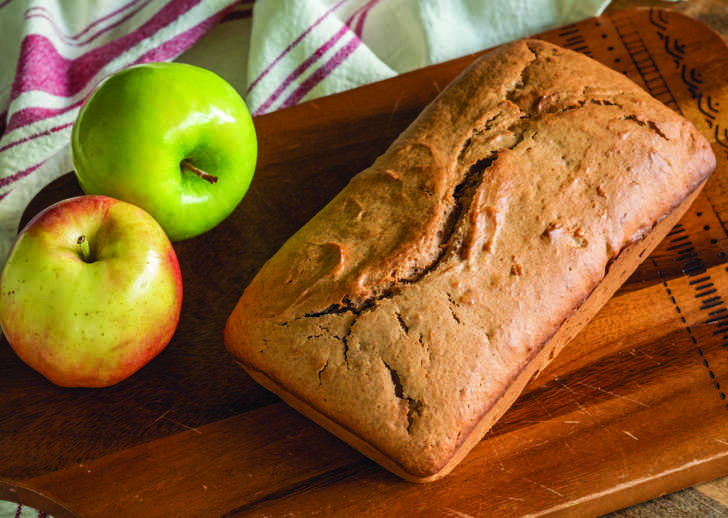 We're big fans of easy breakfast-dessert hybrids – we're talking chocolate chip zucchini bread or banana bread – but you can't just keep making the same things over and over again, so we decided to take a slightly more seasonal approach and use a more unusual ingredient as the crux of our bread…applesauce! Using the chunkiest applesauce we could get our hands on (which, feel free to make it from scratch if that's your jam) and Greek yogurt for added moistness, this is a seriously delicious bread that we have no problem chowing down on first thing in the morning or last thing at night.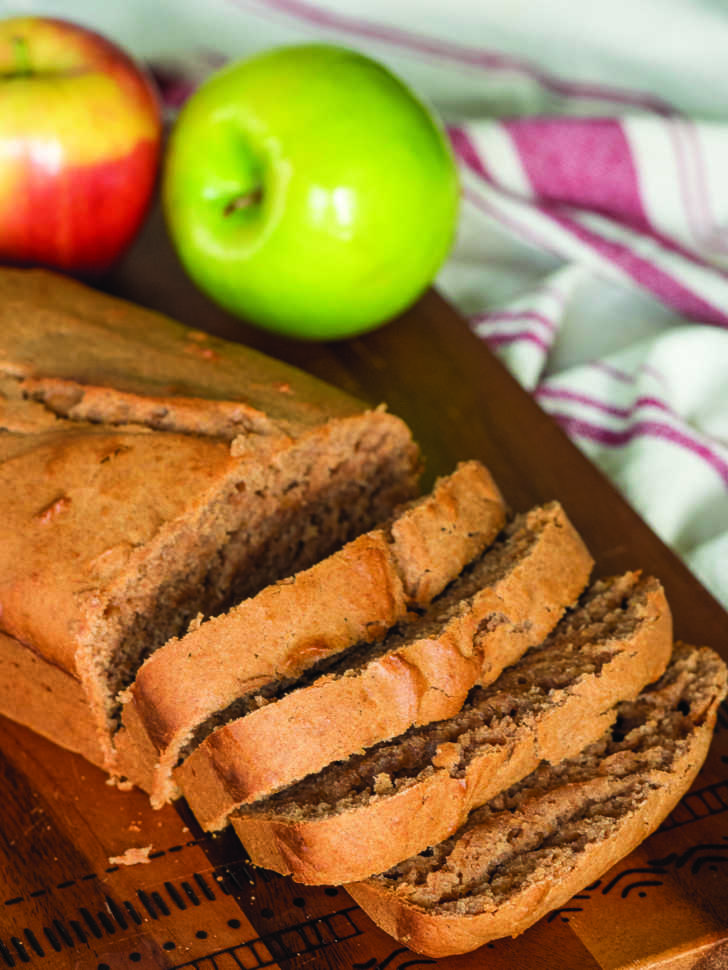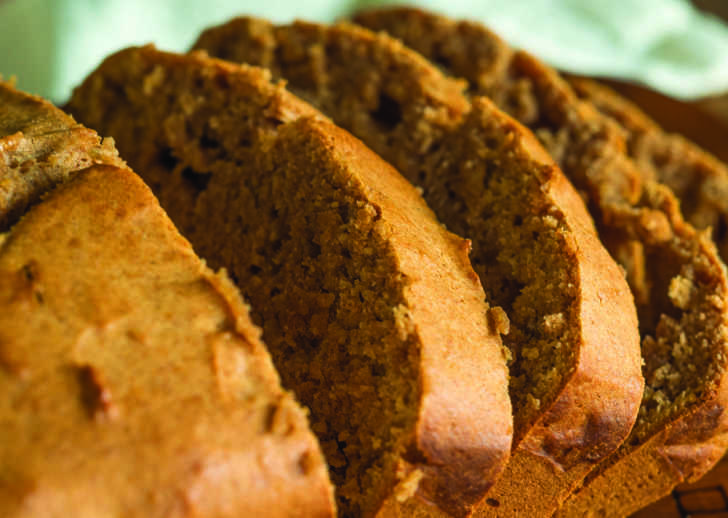 Now, we thought this bread was perfectly delicious on its own, but one could argue that some caramelized apples and powdered sugar on top is truly the way to go here. As long as you make it, you really can't go wrong! We love this loaf for it's perfectly spiced flavor and the chunks of apple we bite into that offer amazing texture, but we also love it for how versatile it is. Whether you eat it by itself, smear it with cream cheese or butter, or top it with those cinnamon apples as previously mentioned, this is one dish you'll be making for a while to come!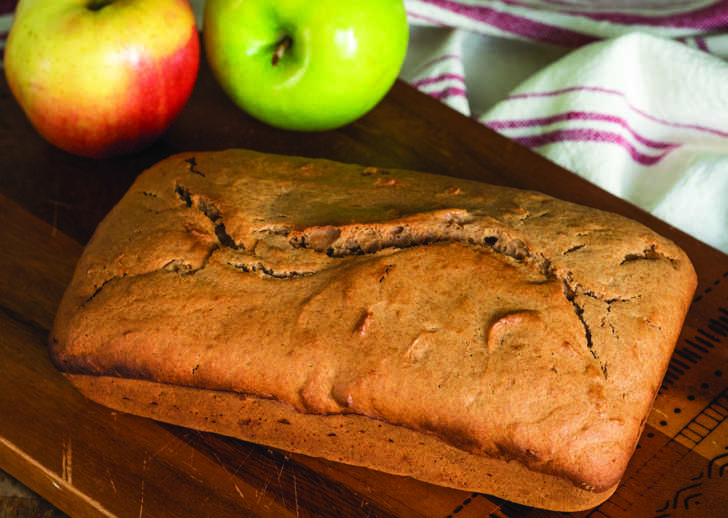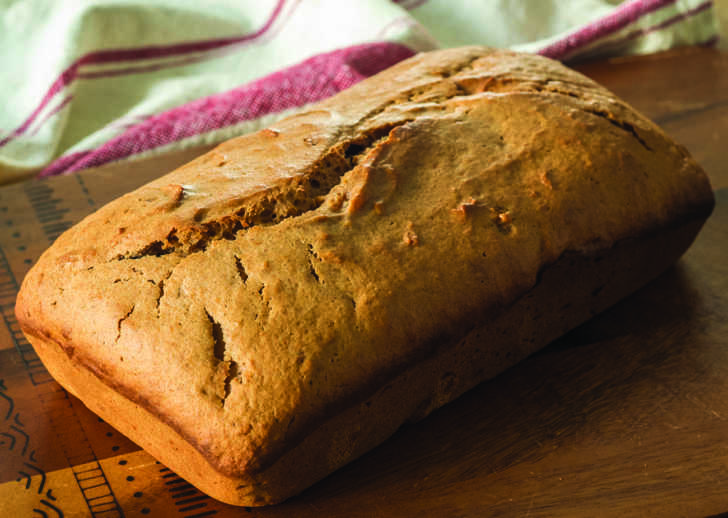 Applesauce Bread
Ingredients
2 1/2 cups all-purpose flour
1 cup chunky applesauce
1 cup brown sugar
2/3 cup plain Greek yogurt
1/4 cup vegetable oil
1 large egg
1 1/2 tablespoons cinnamon
1/2 tablespoon baking powder
1 1/2 teaspoons vanilla extract
1 teaspoon ground ginger
1/2 teaspoon nutmeg
1/4 teaspoon salt
Preparation
Preheat oven to 350º F and lightly grease a 9x5-inch loaf pan with butter or non-stick spray.
In a medium bowl, whisk together flour, cinnamon, baking powder, ginger, nutmeg and salt until thoroughly incorporated.
In a separate bowl or mixer, beat egg and brown sugar together for 2-3 minutes, or until smooth and ribbony, then mix in applesauce, Greek yogurt, oil and vanilla extract.
Gradually mix dry ingredients into the wet until just combined, then pour mixture into greased baking dish.
Place baking dish in oven and bake for 50-60 minutes, or until toothpick inserted in center comes out clean.
Remove from oven and let cool at least 15 minutes before slicing and serving.
Recipe adapted from Occasionally Crafty