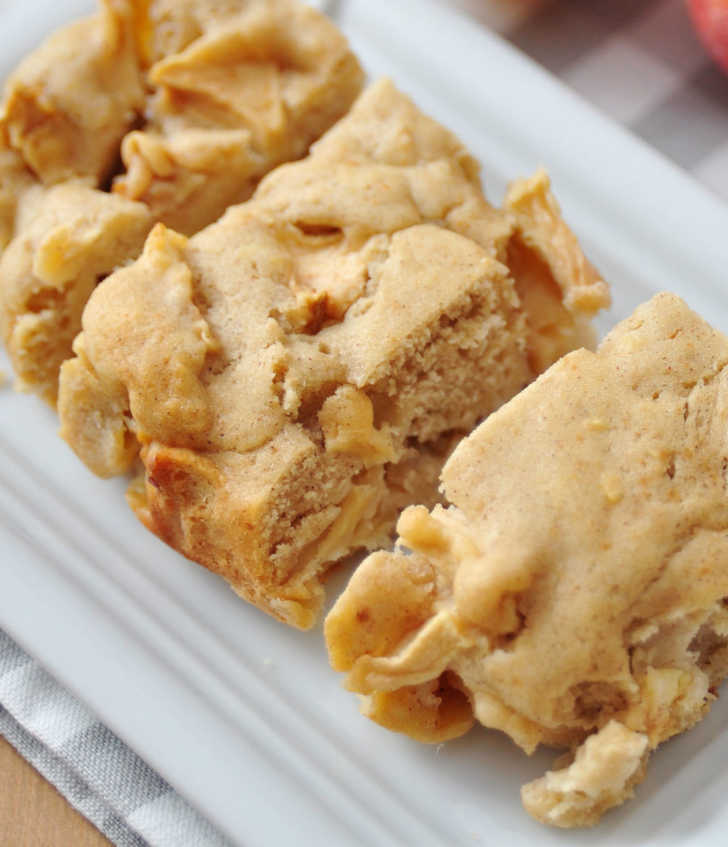 While chocolate brownies will always reign supreme in our hearts, these apple brownies blew us away and really got us in the mood for fall. Sometimes we hang on to the season that's ending and don't really focus on all the fun things to come, so these "brownies" were a great way for us to say goodbye to summer and hello to all the cooler-weather delights that are coming down the pipe! Filled with fresh apples and bursting with flavor, these bars are as perfect for get-togethers with friends as they are for casual family nights…whatever you do, try these out and see how yummy they are!
Apple Brownies
Ingredients
3 large, sweet apples, peeled, cored and chopped (2 1/2-3 cups)
1 1/4 cups all-purpose flour
1 cup sugar
1/4 cup orange juice
12 tablespoons unsalted butter, room temperature
1 large egg
1 tablespoon lemon juice
1 teaspoon cinnamon
1/2 teaspoon vanilla extract
1/2 teaspoon baking powder
1/2 teaspoon salt
1/4 teaspoon nutmeg
Preparation
Place chopped apples in a large bowl and pour lemon juice over the top. Toss until all are coated.
Preheat oven to 350º F and lightly grease an 8x11-inch baking dish with butter or non-stick spray.
In a medium bowl, whisk together flour, cinnamon, baking powder, salt and nutmeg and set aside.
In a large bowl or mixer, cream together butter and sugar until fluffy and lightened in color.
Mix in egg and vanilla extract until incorporated, then mix in orange juice and (gradually) add dry ingredients.
Stir until just combined, then fold in chopped apples.
Pour mixture into greased baking dish and place in oven.
Bake for 40-45 minutes, or until golden brown.
Remove from oven and let cool, then slice into squares and enjoy!
Recipe adapted from Just A Pinch