This technique could not be any easier!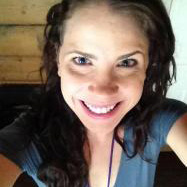 Katie Arnold
Scarves are one of the most common go-to projects for those who knit and crochet. They're usually pretty easy to make, can be made using a variety of stitches, and are major crowd pleasers, making them great gifts for everyone. If you've ever wanted a way to add a little spice to your standard scarf project, then we definitely suggest adding fringe!
You don't have to know how to crochet for this fringe technique, so if you strictly knit, this is still within your wheelhouse, but you will need a crochet hook. Check out the below video from VeryPink Knits as she takes us through the step-by-step process of adding fringe to your next project!
Make sure to share your finished projects with us when you're done!