Just another reason to drink more wine…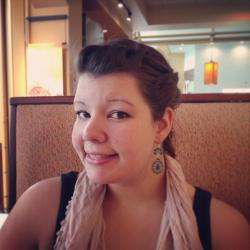 Jessica Griggs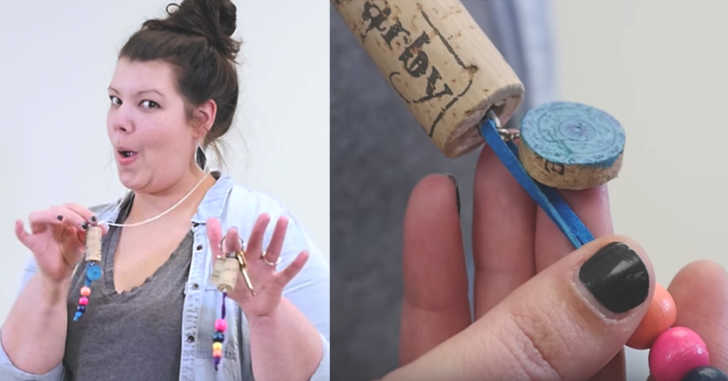 If you love wine half as much as I do, chances are you've got a few wine corks floating around. I love finding new a creative ways to incorporate wine corks into crafts, keychains, jewelry, and pretty much anything else I can think of! I just love the texture of cork, and wine corks usually have fun prints that give projects a vintage vibe. Plus, no matter what I'm doing, I'm reminded that it's 5 o'clock somewhere, so I should probably pour another glass of wine. Win-win!
This project is super simple, it's all about the assembly. The process could have been easier if we used a drill to hollow out the cork first, but all in all, it wasn't too much of a hassle. You might recognize one of the little decorations from our wine cork earring project – this is recycling crafts at it's best! For more wine cork crafts, check out our list of best wine-related crafts to date.
Supplies:
– Wine corks
– Leather cord
– Beads / crystals / bling
– Wire
Directions:
1. Cut a hole in the top and bottom of the cork, and push the wire through.
2. Bend one end of the wire into a hoop, and thread the cord through.
3. Place beads, bling, crystals, etc., on the cord and tie off.
4. Cut the other end of the wire and bend into a loop. Attach to necklaces or use as a key chain.