Lake Titicaca has become a place of death because of the pollution flooding in from surrounding cities. The Titicaca water frog is being killed because of the unhealthy waters.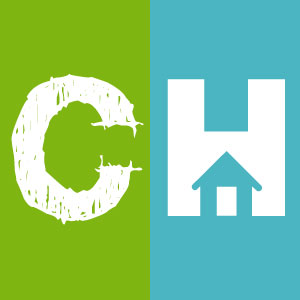 Crafty House
Something is in the water at Lake Titicaca, and it isn't anything healthy. 10,000 Titicaca water frogs have been found dead across a 30 mile area between Bolivia and Peru.
This particular species of frog is incredibly unique, in that it is entirely aquatic and lives permanently underwater. It is also critically endangered.
The frogs use their skin to absorb oxygen from the water they live in, and because of the many folds and wrinkles they have, their effective surface area is increased drastically to help increase their underwater breathing ability.
According to Peru's National Forestry and Wildlife Service, the group is currently evaluating what has happened and will likely be performing a formal investigation.
The Committee Against the Pollution of the Coata River has believed for some time that the most recent deaths are due to rampant pollution. And it isn't the first time something like this has happened. Another mass-death occurred a little more than a year ago in the same area.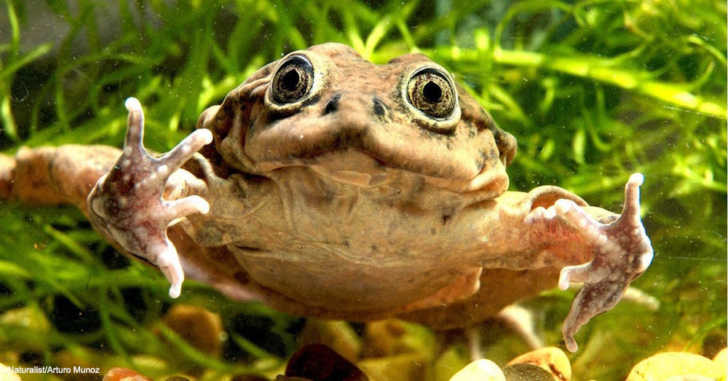 "I've had to bring them the dead frogs," said protest leader Maruja Inquilla to AFP. "The authorities don't realize how we're living. They have no idea how major the problem is. The situation is maddening."
In 2015 when the first mass-death event occurred, it went largely unnoticed by the Peruvian authorities despite the plentiful reports on the situation.
According to Arturo Muñoz of the Bolivian Amphibian Initiative, the deaths are likely a result of high sulfur levels in the lake which have been made worse by strong winds and heavy rains.
"In December 2014, there was a bloom of algae that turned the water in the area completely green," Muñoz said to IFLScience. "The bloom of the algae also causes an unbalance in all water parameters."
Muñoz believes the high sulfide levels and the previous algae bloom were the two main causes for the frog deaths.
This explanation however does little to explain the largely unchecked pollution levels that have been previously reported in Lake Titicaca.
On the southeastern shore of the lake in Bolivia, pollution has run rampant from the quickly-growing city of El Alto.
There are 130 factories operating in El Alto, and nearly seventy percent of them are run illegally with zero pollution monitoring.
Despite there being an authority to manage to lake, the group is poorly funded and understaffed, making it nearly impossible to make any real changes to the surrounding area.
If these already endangered frogs are to be preserved, there needs to be a significant change in the governing bodies that are in change of the lake in both Bolivia and Peru.
Click here to see what other kinds of frogs are in danger!