Show 'em just how much you love 'em by sharing some chocolate love.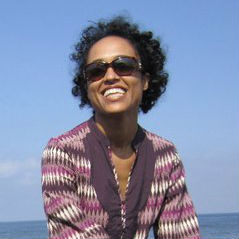 Sarah Cool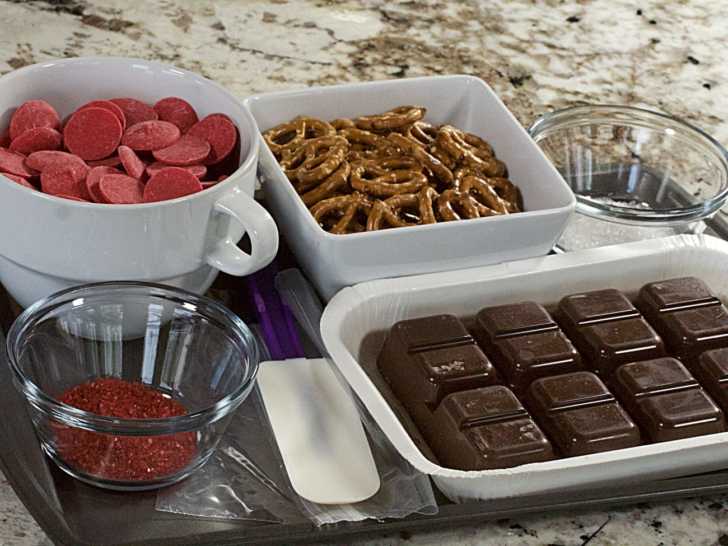 Chocolate and Valentine's Day go hand-in-hand, and we thought it best to combine the two into a deliciously decadent sweet bite. We've got a chocolate lover's delight, a super simple and super cute Valentine's Day treat: pretzel bark hearts. These are perfect to serve at a party, to share in the office break room, or to wrap up in cellophane and give to your sweetheart. This can be made with any chocolate your heart desires – white chocolate, milk chocolate, or dark – and topped with additional decorations, like sprinkles or mini chocolate chips.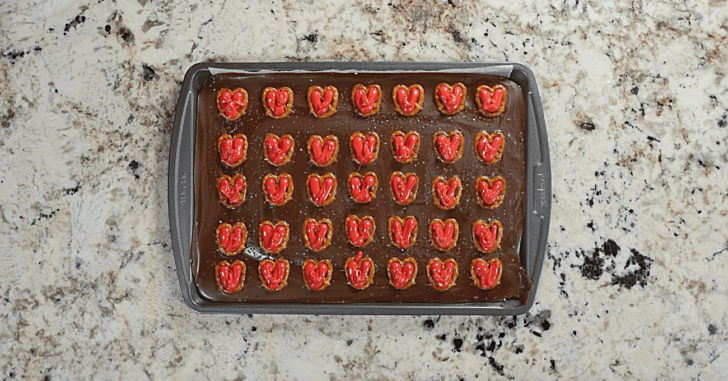 The finished product is totally adorable, and there's something magical about a sweet and salty combo. One of the best parts of this sweet treat is the salty bite of pretzel next to sweet chocolate, a match made by Cupid's arrow! A thin layer of chocolate is all you need to nestle each pretzel into it's place. Simply drop in the pretzels and fill them with any color of candy melts (we chose red, but pink would work too!). Candy melts offer not only a pop of color but also a little extra sweetness. The hardest part of here is waiting for the finished product – a few minutes of refrigeration time is needed to let the chocolate and candy hearts set. Prior serving, let the chocolate come to room temperature before cutting into pieces – beware of a few broken hearts!
Supplies
— Nonstick baking sheet
— Wax paper
— 1 (24 oz) package melting chocolate
— 1 (12 oz) bag colored candy melts
— Pretzels
— Plastic sandwich or small piping bag
Directions
— Melt chocolate according to package instructions.
— Pour melted chocolate onto baking pan lined with parchment paper.
— Place pretzels in rows, leaving about ½ inch between each pretzel. Refrigerate for 15 minutes.
— Melt candy melts and pour into a piping bag (or plastic sandwich baggie). Fill in the pretzel by making a heart shape.
— Chill again, 30 minutes.
— Remove from baking sheet and bring to room temperature. Cut into squares to serve. Bark will likely break while cutting.