A few heart-wrenching responses to our writing prompt.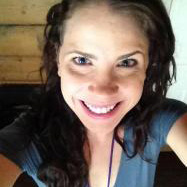 Katie Arnold
Do you like writing prompts? Well, you're in the right place!
If you want to complete this writing prompt, we suggest doing it before you read the rest of the piece. Or perhaps one of the responses below will trigger your imagination to do something with this prompt that you never would have thought of without that extra push.
If you want us to know what you would write to go with this prompt, put your story in the comments below.
Don't worry; there's no such thing as an incorrect response. We believe in you! We love seeing all the creative things our audience has to say. Now go ahead and write!
Every night you visit me.
Sometimes in my dreams.
Sometimes in my nightmares.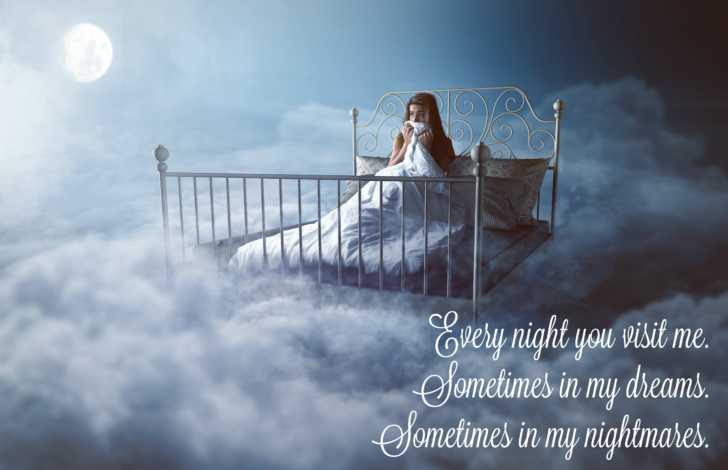 Another day, another writing prompt with some of the most beautiful and heart wrenching responses. I swear my heart is still aching for the love lost which seemed to be a common denominator among many of our responses, but all with their own unique creativity. Check out some of the beautiful responses.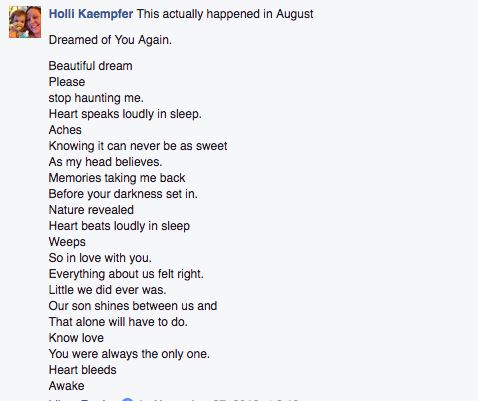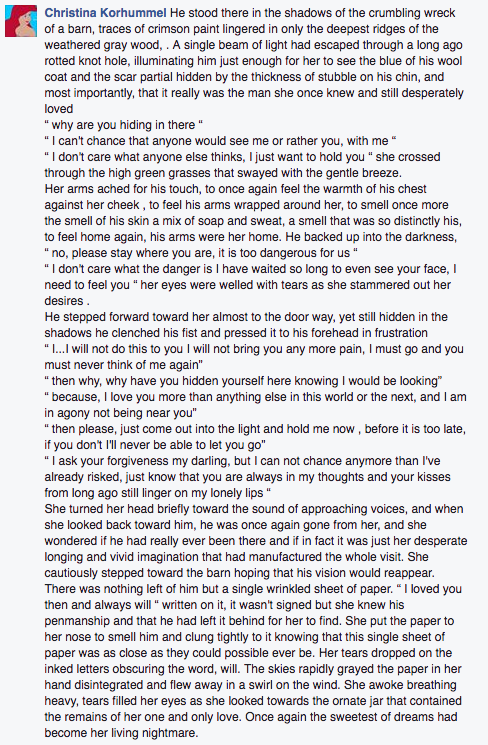 How would the story change if you wrote it?