These soap bars are one of my favorite DIY projects yet!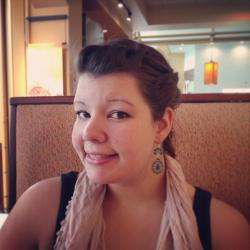 Jessica Griggs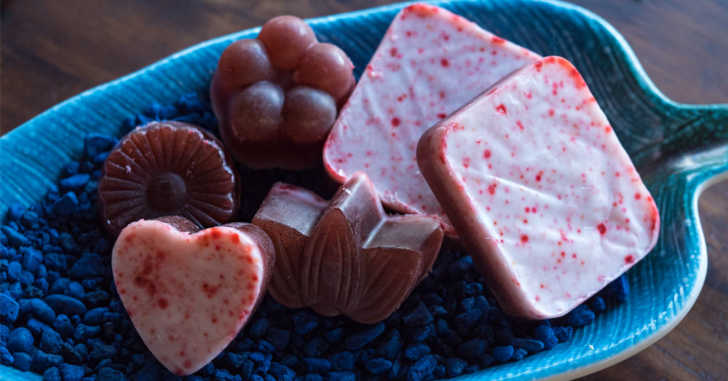 These soap bars are one of my favorite DIY projects yet! I just love the shiny copper red color mixed in with the creamy white, and all poured into silicone molds which make this project super simple and easy to clean up. Easily make several batches of these soaps and throw a few in a decorative bag for party favors or Christmas gifts, or just keep them all for yourself! No judgment here. Part of what I love about making soap is that each batch (and sometimes even each bar) turns out slightly different. I love how unique this craft is! Our soap bars were more of a subtle gradient from white to copper, but if you took the time to monitor the temperature of the white soap base and let it cool down a bit, you could have a neat "swirl" effect when pouring into the copper soap base. See what we did in the video below, and scroll down for the full supply list and instructions.
Did you make these? We'd love to see pictures of your soap in the comments below!
Supplies:
– Soap mold tray, silicone
– Clear melt and pour base
– White melt and pour base
– Black tea fragrance oil
– Vanilla fragrance oil
– Vanilla color stabilizer
– Copper color block
– Tangerine color block
– Red color block
– Optional: Rubbing alcohol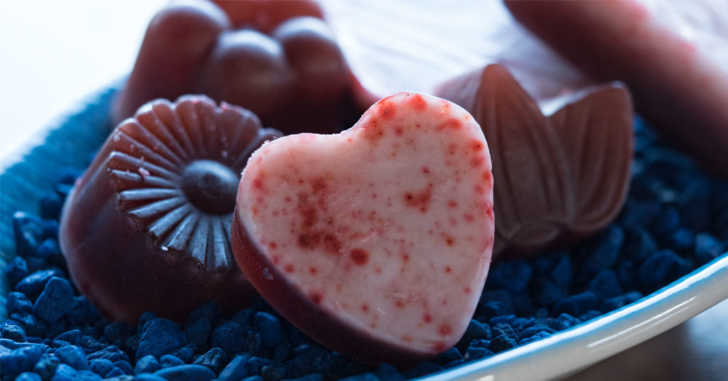 Directions:
1. Chop and melt 45 oz. of clear melt and pour base in the microwave in a large heat safe container.
2. Once melted, add shavings of the tangerine color block, copper color block, and red color block, until you've reached the desired bronzy hue. (Approx ratio: 4 parts copper, 2 parts tangerine, 1 part red).
3. Add black tea oil, vanilla oil, and color stabilizer. Mix to combine. If soap hardens, reheat for a few seconds.
4. Chop and melt 10 oz of the white melt and pour base in the microwave for 20-second bursts.
5. Optional, if you want to swirl: The bronze soap should be about 125 degrees Fahrenheit, and white soap should be about 120 degrees Fahrenheit. White soap needs to be slighter cooler than bronze soap.
6. Once colors have cooled down to correct temps, pour the bronze soap into the mold.
7. Quickly pour the white soap into the bronze soap, holding a few inches above to ensure the white breaks through the bronze soap layer.
8. Spritz the top of the soap with rubbing alcohol to get rid of bubbles. Allow soap to cool for a few hours before popping out of mold and using!