This is definitely one of our new favorite quilting tools!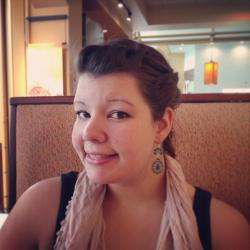 Jessica Griggs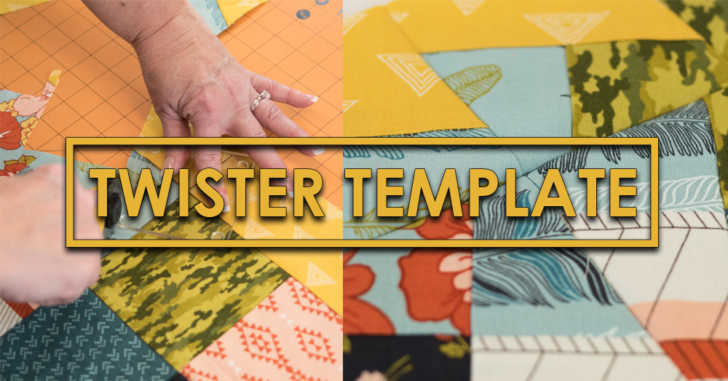 Have you ever used a Twister Template before? It makes measuring and cutting a breeze! Plus, you can make all sorts of fun geometric designs by simply piecing, cutting, and quilting! This is definitely one of our new favorite quilting tools. Watch as our friends over at Pacific Fabrics show us how easy it is to use the Twister Template.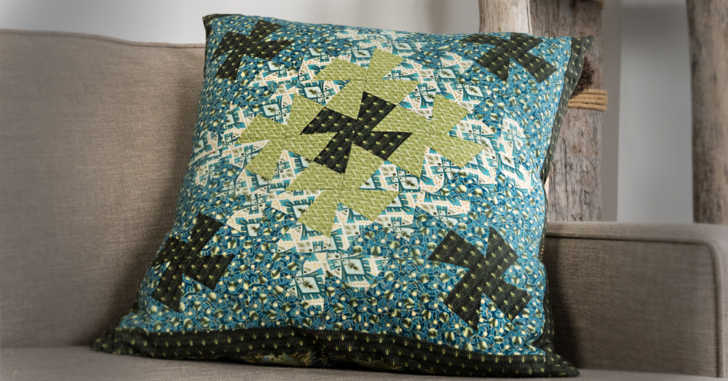 For more great ideas, tips, and tricks from Pacific Fabrics check out Kanzashi Flower Template, curved piecing techniques, and this fabulous infinity scarf!
Supplies:
– Fabric Squares (or completed tile-pattern quilt)
– Twister template
– Rotary cutter
Directions:
1. Using the pattern that is included with your Lil Twister tool, cut 5 inch squares (or use Precut Charm Square Packs of 5-inch squares).
2. Arrange squares in rows alternating dark and light colors for contrast. Six squares in a row, four rows.
3. Sew squares together in each row using 1/4 inch seams. Sew the four rows together.
4. Cut and sew a three-inch border around all four sides of the completed pieced squares.
5. Use the Twister Tool Template to cut pinwheels blocks by lining up the black lines on the tool with the seams between squares. Starting from the upper left and moving right across each row.
6. After each pinwheel is cut, it needs to be placed in the order that it was cut.
7. Sew the first row of pin wheel blocks together. Cut the second row of pinwheel blocks and repeat as with the first row.
8. Finish cutting and sewing the third and fourth rows.
9. Quilt and bind as desired.
10. Additional patterns and sizes of Twister Tools are available at Pacific Fabrics.