Even if your closet is packed full of scarves, this is one you'll definitely want to make.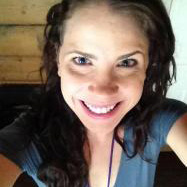 Katie Arnold
Can you ever have enough scarves? If you ask me, that is an easy question to answer; and the answer is a resounding "no."
I swear that even if your closet is packed full of scarves, there is always room for "just one more" and this scarf in particular is one you will definitely want to make and add to the collection as soon as possible.
Perfect for spring, summer or even ear;y fall, this rose scarf is gorgeous, and easy to make! We obviously love the beautiful rose to really make this scarf super classy; you could even pair this scarf with a nice dress for a fun night on the town with the girls!
What are you waiting for? Check out this video tutorial from Love4Nails and learn how to make your own; you will not be sorry! Happy crocheting!