With this chic accessory you'll be all ready for the colder seasons!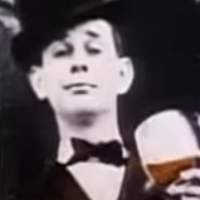 Chris Foster
Part headband, part ear warmer, part turban, this accessory is definitely a triple threat project!
Now we understand if you are not feeling so sure that you are capable of pulling off such a look, we promise you absolutely can! This headband is the epitome of form-meets-function; it looks super cute, keeps your hair off your face and keeps your ears warm when the air is crisp. Does it get any better than that?
SimplyHookedCrochet walks us through the process and we have got to say: we can not wait for the cold weather so we can bust this bad boy out and show it off!
Once you finish making your headband, be sure to take a few pictures and share them with us! If there is any question as to whether or not you can pull off the look, we'll be the one to set the record straight for you while also admiring your gorgeous handiwork!