There are so many possibilities for this block!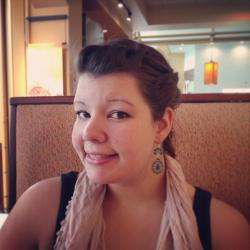 Jessica Griggs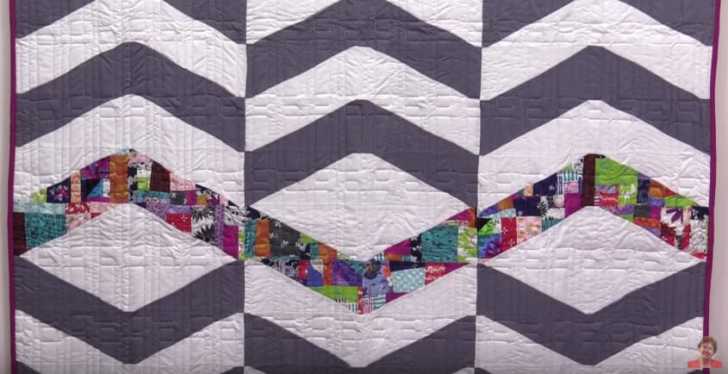 This Trail Blaze quilt by Jenny from the Missouri Star Quilt Company is just fabulous, don't you think? I can't get over what a simple design it is, and yet that pop of color in the middle is so breathtaking! You'll love how easy this is to put together using 10-inch squares and Jenny's new "half rectangle triangle" method!
The Chevron pattern has been making a comeback these last few years, and it's easy to see why. This classy and elegant stripe lends itself to all kinds of different patterns and possibilities.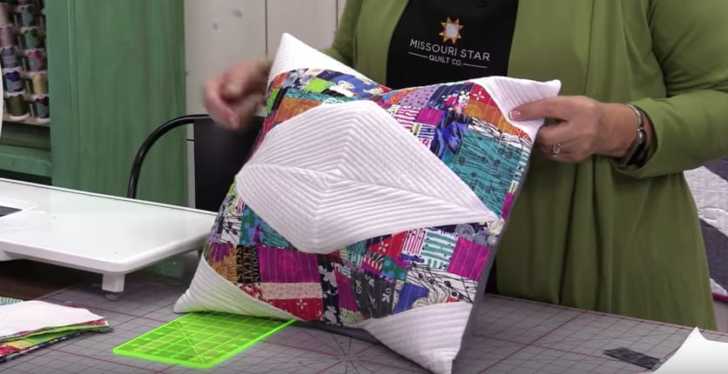 What? A pillow to match? That's right! This pillow is made from the same half rectangle triangle technique we use in the quilt. I just can't get over that beautiful pop of color. This project would be a perfect way to use up some scrap fabric you have left over from a previous project.
Wouldn't this be adorable as a matching bedspread and pillow set for a girl's room? Or maybe for a student going off to college? I just love being able to make things I know people will use for years to come! How are you going to use this pattern? Let us know in the comments below!