What better way to dress up your Christmas space than with a crocheted tree skirt?!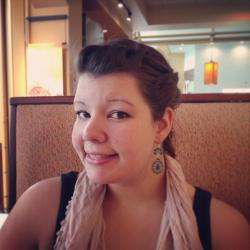 Jessica Griggs
Ripple Pattern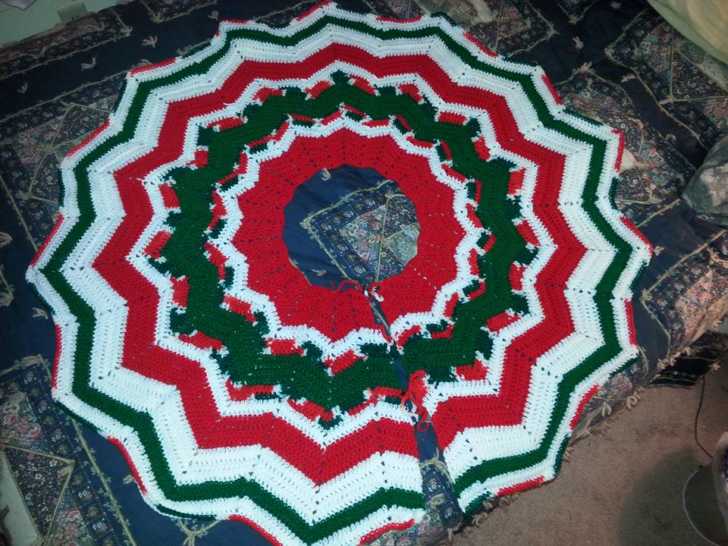 From the talented Teresa McKown Gower: Worked all in one peace in a ripple pattern. The opening along the back lets you put it around the base of the tree after the tree is in its stand.
Lacey Skirt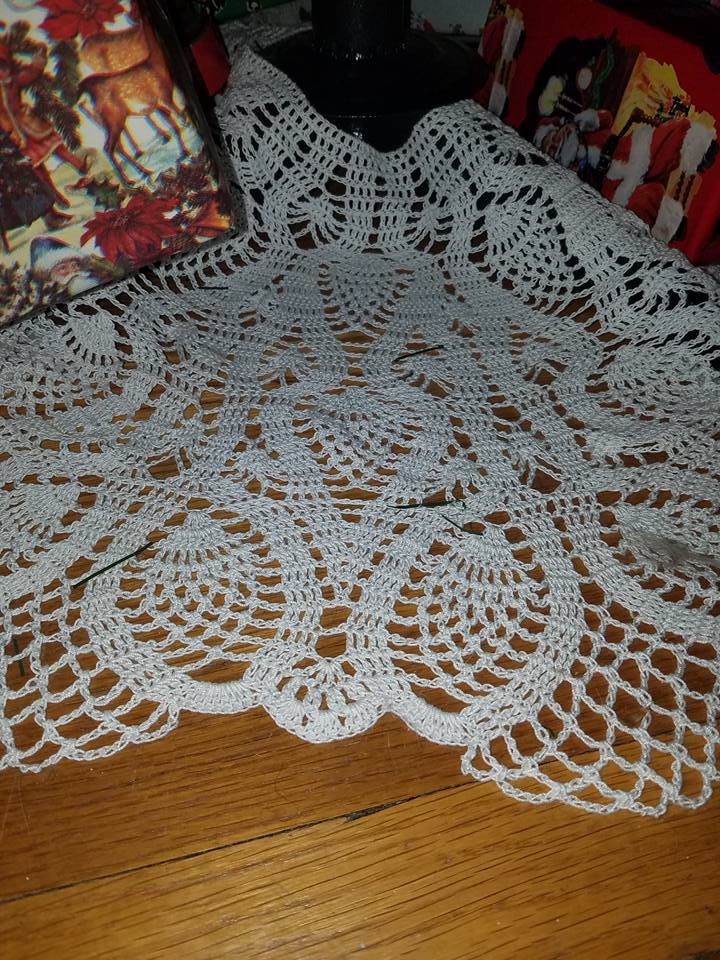 This beautifully intricate design comes from the talented Denise Peck.
Classic Snowflake Sparkle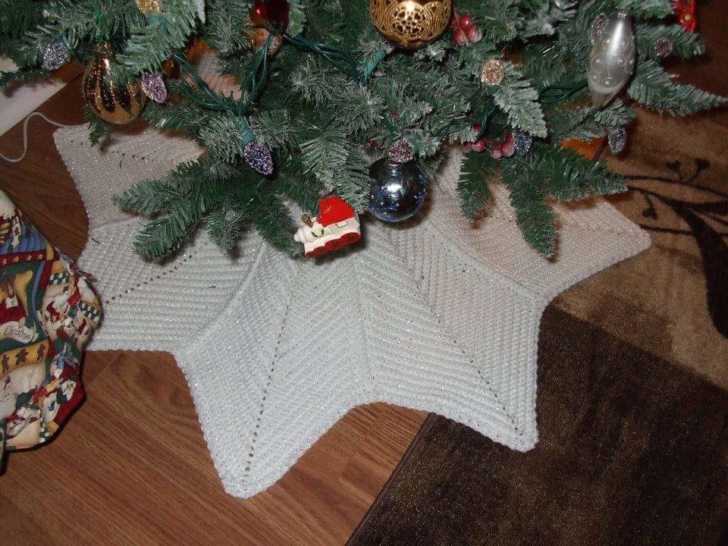 From the talented Janine McLoughlin Hickey: Panels crocheted in back loop using a sparklebyarn, then crocheted together to form a ridge….no opening so skirt goes over the tree stand before assembly. Made in 2010.
Thanks Again for sharing! Happy holidays from our home to yours!