These quilts are stunning!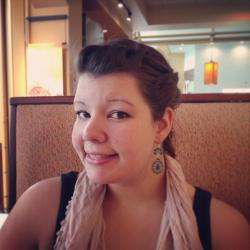 Jessica Griggs
Every Sunday on our quilting Facebook page we ask for progress photos on your latest projects. This week you guys really blew us away! These quilts are stunning, and it's clear you are all very dedicated to your craft. Take a look at a few of our favorites from last week and get inspired to start your next project! Like us on Facebook and share your photos with us at the next check in!
Purple Paradise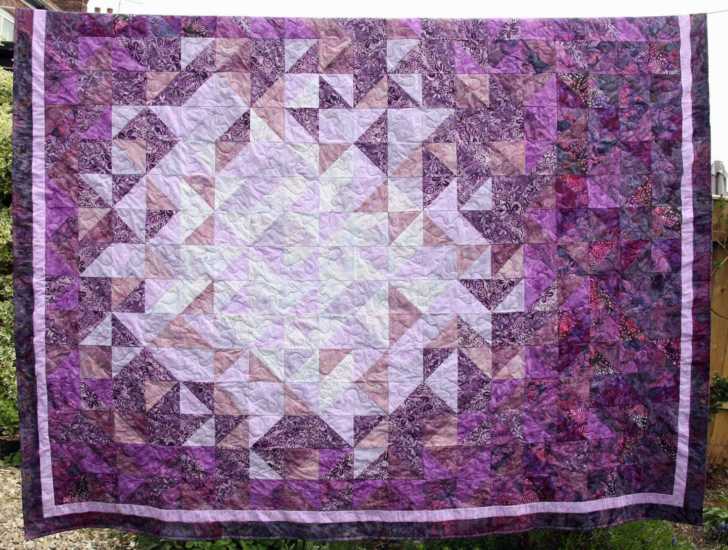 Wow! This quilt is absolutely breathtaking. Good work, PingWynny Gillian!
Rainbow Bargellow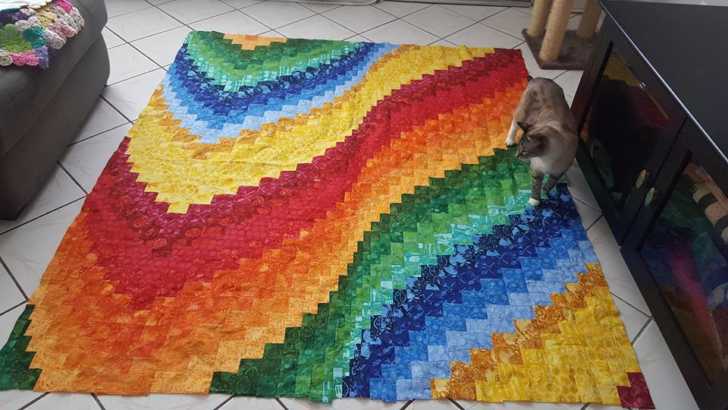 From the very talented quilter, Linda Albert: "I completed the top of a rainbow bargello quilt. Now to finish it.
That's my cat OB. He thinks he needs to be in all my quilt pictures."
Just For Us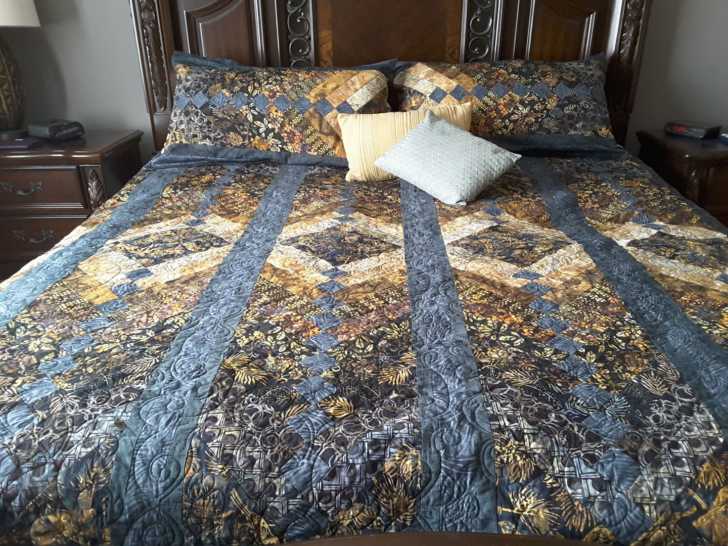 From the talented quilter, Karen Carsey: "Just got this back from quilter and couldn't wait to get it on our bed. First quilt I have made for just us."
Keith's Quilt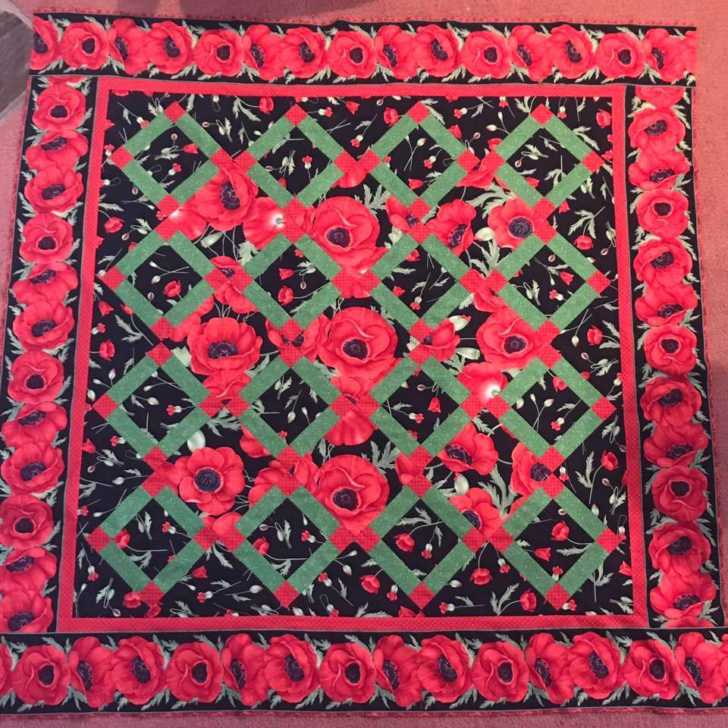 From the talented quilter, Eleanor Masters: "Finished piecing this quilt this morning ready for ANZAC Day April 25 (Australian New Zealand Army Corp) in remembrance of my dad and his service for our country. Calling it, Keith's Quilt. Photo has not quite picked up the brilliance of the red and green."
Comfort Quilt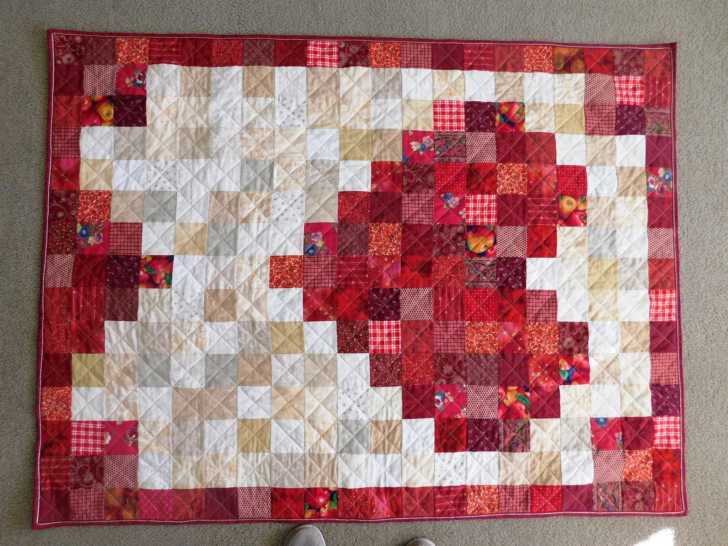 From the talented quilter, Linda Morris Miller: "Finished this comfort quilt a few weeks ago for our Comfort Quilt Group. The size is 52×60. Our group makes quilts to give to people in our community that are sick or have lost a loved one."
Quilt Diva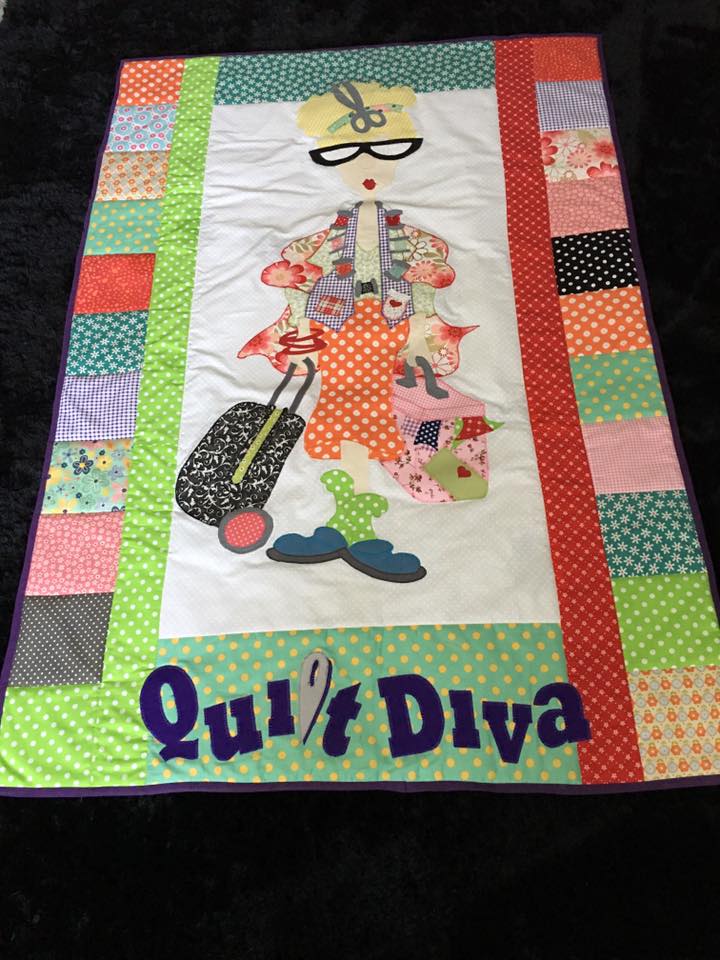 Paula Larsen Collins, I love this! How cute, and oh so accurate. Thanks for sharing!
Mr. & Mrs. Disney Theme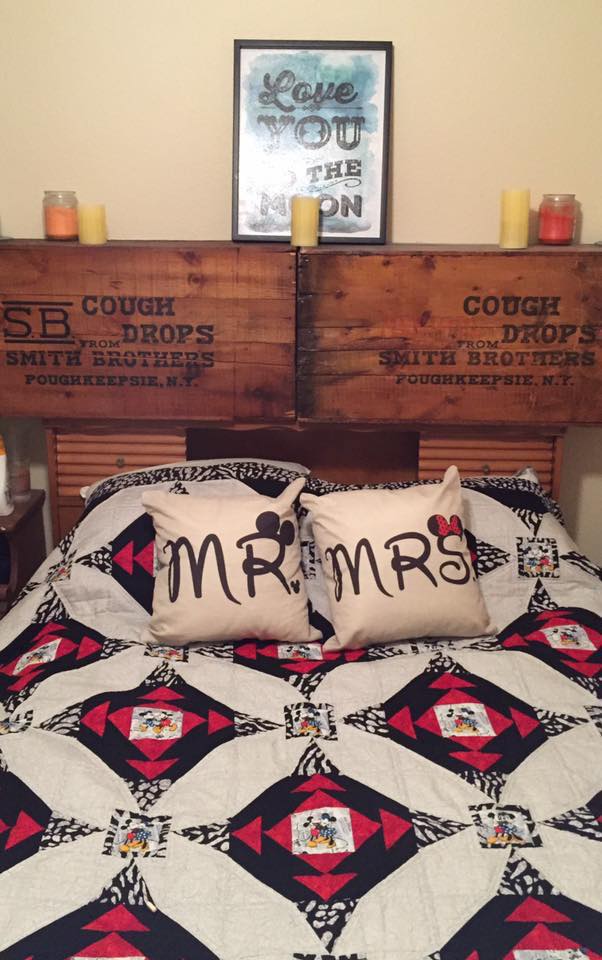 How cute is this?! From the talented quilter, Tammy Swisegood: "Finished this Disney themed quilt for newlyweds last week. They sent me this pic of it in their room."
Beautiful Bargellow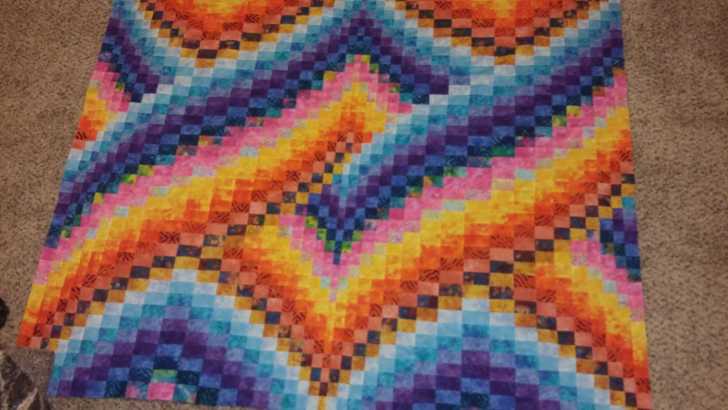 Oh my goodness. This quilt is stunning! I'm sure lots of love went into this project, Georgia McCroy!
Rose Of Sharon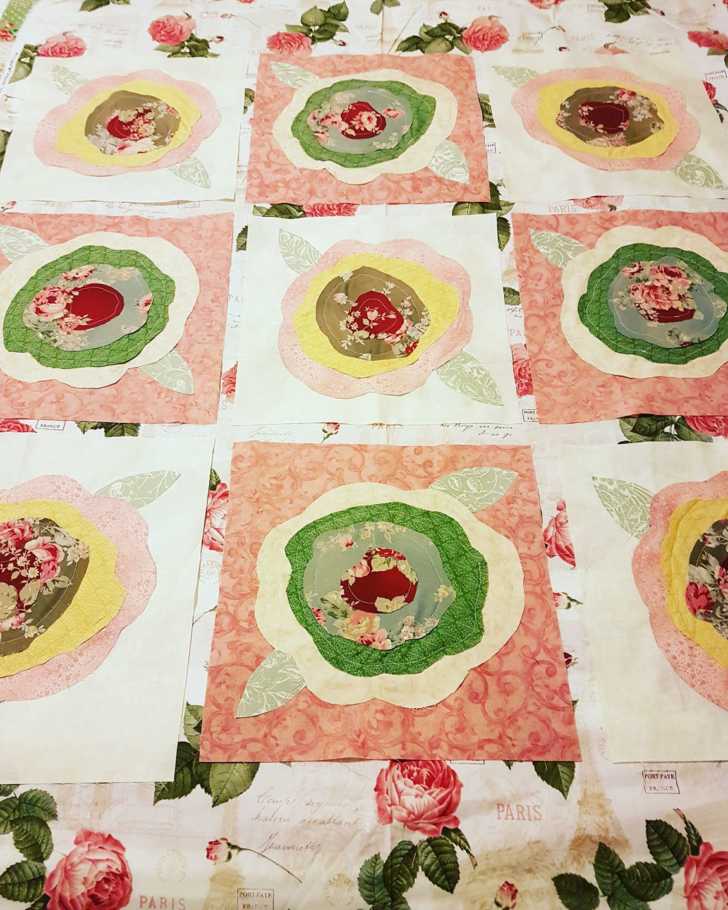 Lovely! This quilt block is so fun a pretty. Good work, Megan Seton!
Butterfly Rag Quilt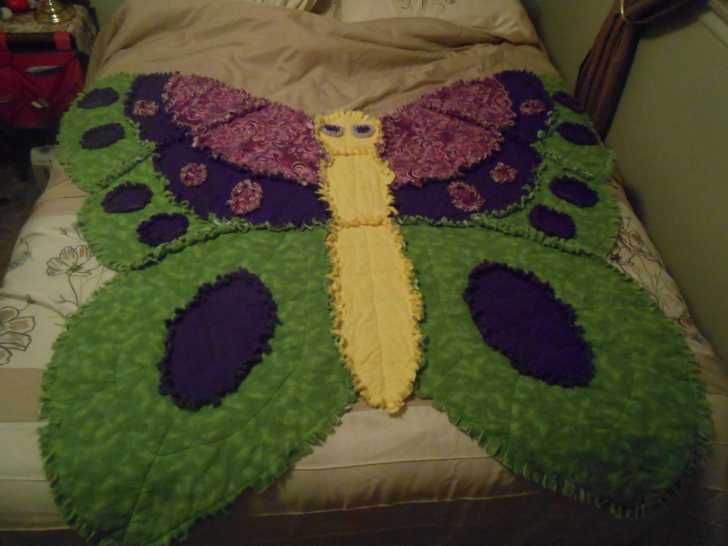 Adorable! I just love this cozy little blanket. Thanks for sharing, Terri E. Francis-Meehan!