Because Thanksgiving is more than just a large meal and football…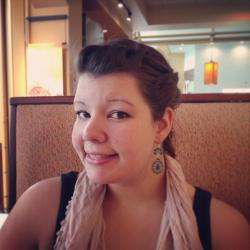 Jessica Griggs
Thanksgiving "Pie" Chart
Get it? Geeeeet iiiiiit? This is such a cute craft idea, and perfect for thanksgiving.
Thankfulness Tree
If you don't want to sacrifice a wall in your house for one of our previous ideas, this one is a much smaller way to get the same idea across. Plus it's super cute and autumn themed!
Gratitude Time Capsule
I love this idea: have your kids write out what they are thankful for, put the pieces of paper in a jar and bury in the backyard! Dig it up for next year, and start the process all over again. What a fun keepsake this will be for future generations to look back on! Just don't forget to dig it back up…
Gratitude Cootie Catcher
How fun is this idea? I love that the kiddos still find these so fun to play with, so what better way to incorporate an attitude of gratitude than put it in the form of a game they already play?
What are your family traditions for Thanksgiving? Share with us in the comments below!