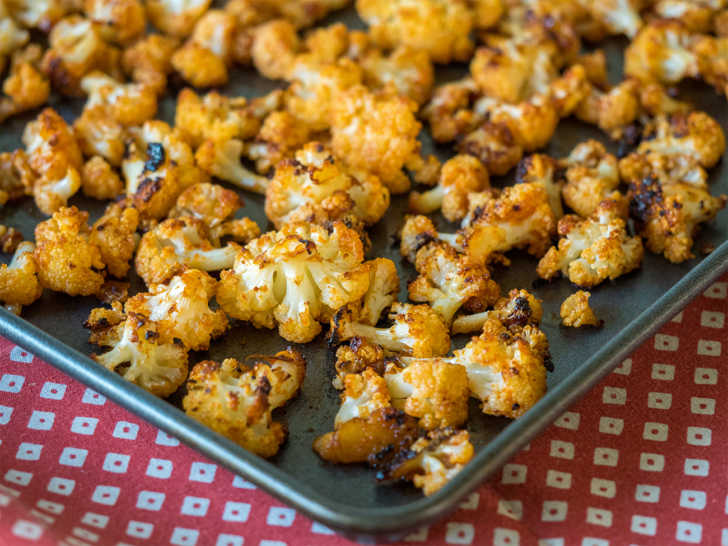 When it comes to cooking dinners, it seems like side dishes and veggies always get shunted aside; we love eating our greens, but they just don't always get our full attention while meal-planning. Thankfully, we've got this easy, delicious, healthy recipe for you that will spice up your weeknight dinner and get you excited for the most nutritious part of your meal.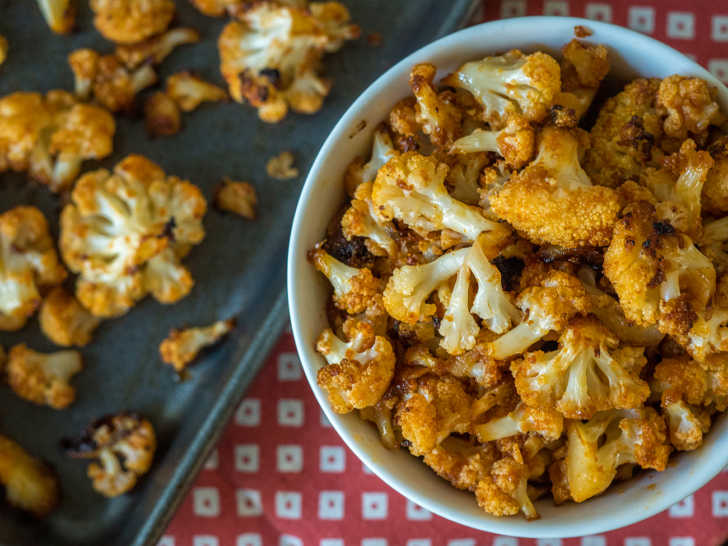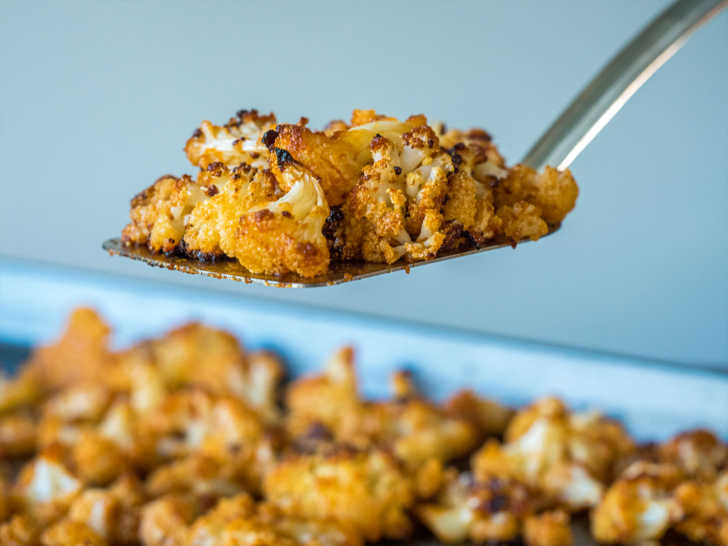 We give you: sweet and spicy roasted cauliflower! If you don't already love cauliflower – get on board, it's amazing! – this recipe will be the one that makes you see the light. It's got the perfect touch of sweetness when you first bite into it, which is then followed up by a fantastic (not too intense) after burn, which you can easily cater to your own spice preference.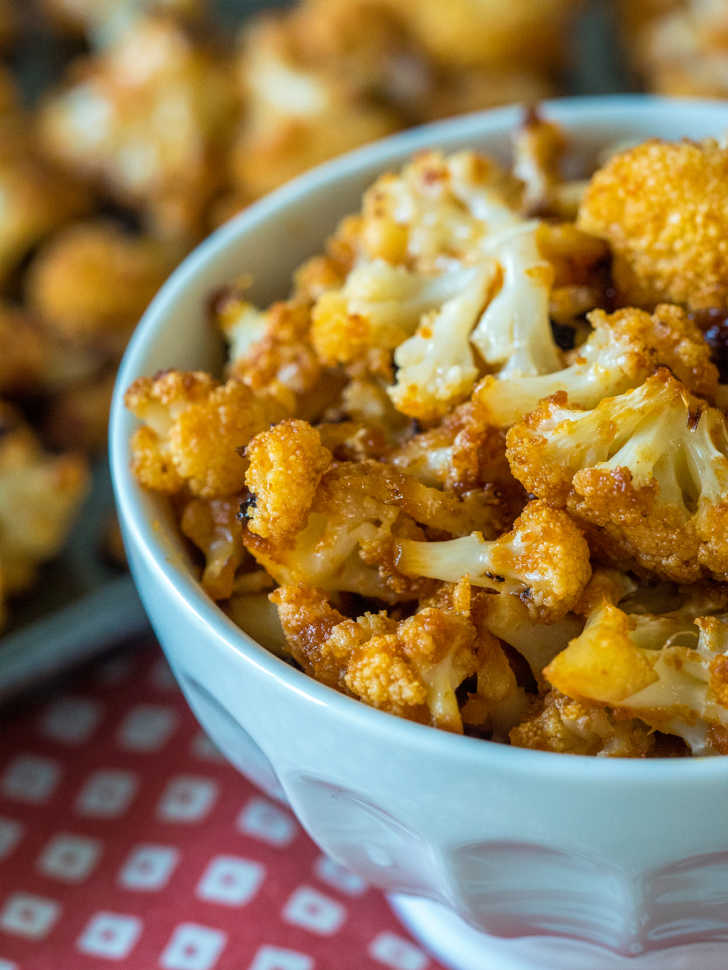 This adds such great flavor to any meal, plus, you can never go wrong with deliciously roasted cauliflower, and it's easy and good for you! There's no reason not to make this for dinner tonight, so grab some cauliflower and get cooking!
Sweet & Spicy Cauliflower
Ingredients
1 small head cauliflower, cut into florets
1/4 cup olive oil
3 tablespoons maple syrup
2 tablespoons sriracha
1 tablespoon soy sauce
1 teaspoon garlic powder
1 teaspoon onion powder
Preparation
Preheat oven to 400º F and line a baking sheet with parchment paper or a silicon baking mat.
Whisk together olive oil, maple syrup, sriracha, soy sauce, garlic powder and onion powder in a large bowl until thoroughly combined.
Add cauliflower florets and carefully toss in maple syrup mixture until coated.
Transfer florets to lined baking sheet and spread them out into an even layer.
Place baking sheet in oven and bake for 30-40 minutes, or until cauliflower is fork tender.
Remove from oven and serve hot.
Recipe adapted from The Fitchen