Learn a new skill and make this gorgeous quilt!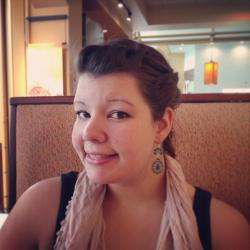 Jessica Griggs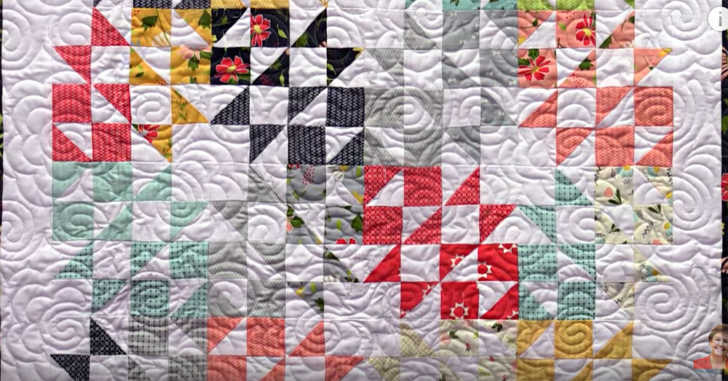 Isn't this Sundance quilt absolutely gorgeous? The colors, the pattern, just everything about this fun little project is absolutely adorable! You may recognize that this quilt has a ton of half square triangles. If the idea of sewing, cutting, and piecing all of those little pieces of fabric sounds intimidating, just hold on!
This quilt actually couldn't be easier. So go ahead and grab your favorite charm pack, some background fabric, and see how to use this cupcake pattern to make life as a quilter so much easier!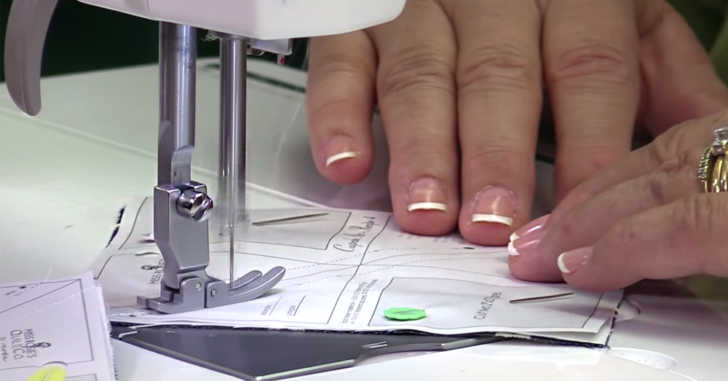 This little template is so easy to use and it makes this pattern an absolute breeze to piece together! If you're anything like Jenny, sometimes working with the smaller pieces of fabric like the charm squares can seem intimidating. However, with the cupcake template, you'll have a ton of confidence to dive right in and get to sewing.
Watch the video below to see exactly how to make the most of this pattern. Jenny is one of the best teachers out there, and we know you'll learn a lot from her! As always, happy quilting, friends!