I can't wait to try this out!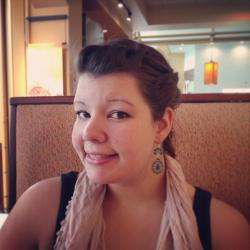 Jessica Griggs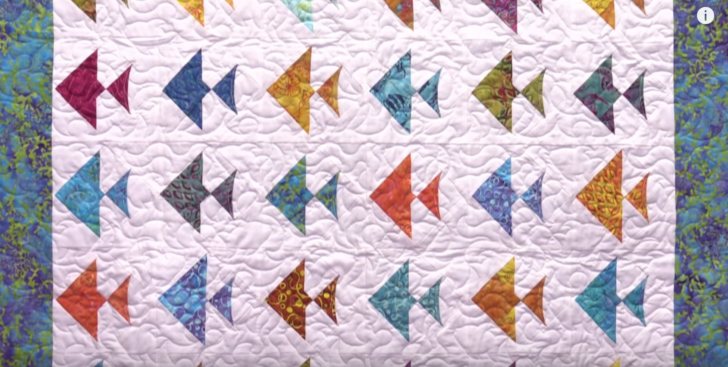 We're back again with another stunning quilting tutorial from one of our favorite quilters – Jenny from the Missouri Star Quilt Company! Today we're going to learn how to make this fun and eye-catching Summer School quilt! Aren't those fish blocks just so much fun? I bet this would look great not only in a quilt but for a set of pot holders for a cool summer look in the kitchen!
Whatever you decide to use this block for, we just know you're going to love it. Keep reading to see exactly how it's done!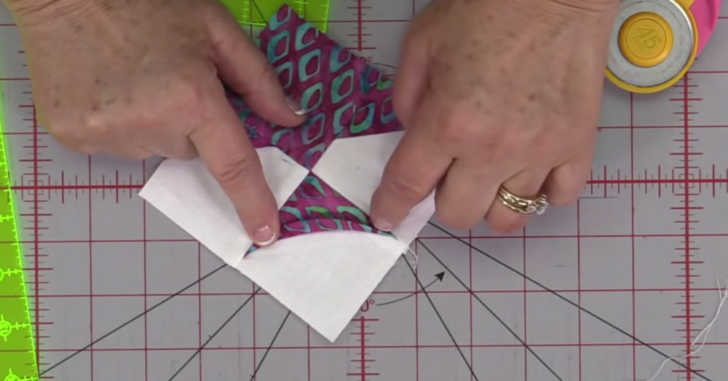 You'll start this fun block by cutting your five-inch square into four smaller squares. Then, you'll make the base of the block by pairing those small squares with small squares of your background fabric. This fun little detail is showing how to make the little fishtail! Just scrunch up the fabric and top stitch. Don't worry, it doesn't mess with the structure of the block!
Go ahead and see how easy this quilt is to piece, and don't forget to share photos of your finished quilt with us in the comments below! As always, happy quilting, friends!