Whatever you want to call it, this stitch is too fun!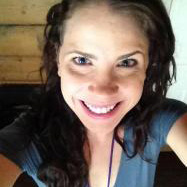 Katie Arnold
Who doesn't love learning something new, especially when it comes to a new crochet stitch?
We are sure that one of the greatest things about crochet is all of the different stitches and stitch variations that exist! We feel like there is always something new to learn and master that we can use in a future project or craft!
With that said, we are so excited to share this tutorial from Laura at Happy Berry Crochet for the Sultan Stitch, which you may also know as a variation to the cupcake stitch. (Do you see the cute little cupcakes in the stitch?)
We think this fun stitch is just too cute and if you play around with different colors, you will really be able to bring those cupcakes to life!
Once you have this stitch mastered, be sure to show us how you are using it in your projects!