Stylish And Practical, Learn How To Crochet A Headband!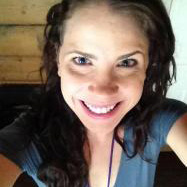 Katie Arnold
If you ask my coworkers (or let's get real, anyone who even remotely knows me), I bet they would all tell you that I enjoy wearing headbands! Headbands are not only stylish, but they are also super practical, as they keep our little flyaway hairs at bay, can be the remaining piece needed to help pull together a look and if the band is wide enough, even keep our ears warm during those cooler months.
Thankfully, we have just the tutorial for you today and to make it even better, it is also a great project for beginners! So go ahead and learn how to crochet a headband with this helpful video tutorial from Bronislava Slagle found below, and get the pattern for free here!!
Are you a headband fan? What are your favorite beginners projects? Let us know what you think in the comments below!