A few simple craft supplies are all you need to complete this cloudy display!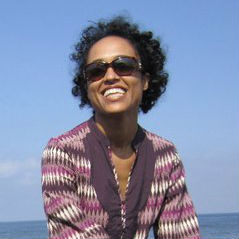 Sarah Cool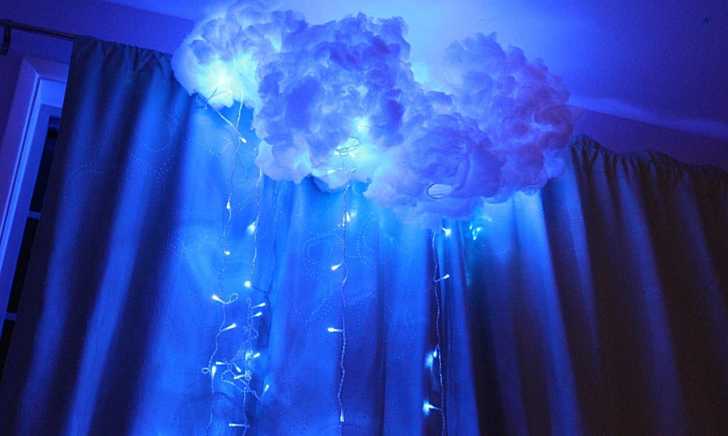 We love a craft that is fairly inexpensive, accessible to all, and ultimately fun to look at, and our cloud lights fall into each of these categories. Whether you're decorating for a party or want to add a fun visual display to a room, this craft is sure to impress. Paper lanterns, a little craft batting, and some LED lights are really all you need and the final product is really quite clever. We chose LED lights that have an effect option so we could make the lights look like rain, adding another layer of whimsy to a humble little craft. Even without the lights, this would make a fun display in a children's bedroom or playroom; educators might also like this as a way to teach a weather unit or for a classroom bulletin board. Check out our video tutorial on how to put this craft together – it's really pretty easy and looks super cool!
Supplies
— Paper lanterns
— White craft batting
— Hot glue gun
— LED curtain lights
— Clear string for hanging
Directions
— Cut strips of batting.
— Gently pull batting apart to create a cloud "puff".
— Expand paper lantern.
— With hot glue gun, glue on batting.
— Place clear string on the end of each lantern. Vary lengths for a more dynamic cloud formation. Hang in desired location.
— Attach LED lights that have different effects.