How can you not be motivated to write after watching this?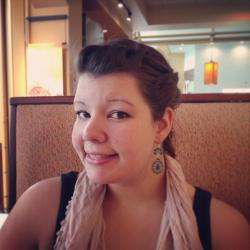 Jessica Griggs
When writer's block strikes, it can be crippling. At first, we deny it, filling in the spaces with menial tasks and chores. We turn our attention to busy work so as not to stare into the void of the blank page. Once the house has been deep cleaned and the bookshelf reorganized according to the Dewy Decimal System, we set our sights on creating the perfect environment for writing. You'll need coffee (or perhaps wine), natural sunlight, energetic and ambient music. Or perhaps your perfect writing space is in a distraction free corner at midnight with the beat bumping. Either way, you'll need to spend a few days setting everything up. And yet, when all is said and done, not a single word can be written.
The following video pulls us out of the numbing defeat of writer's block by bringing to light the true meaning behind our purpose as writers. This is exactly what I needed to hear today!